Club news

Swiss DayHearty South African thanks to our Swiss Lady Members who spoilt the Ladies Section last Saturday! Always a great day on the Calendar. Thank you Anita, Regina, Marianne, Ursula, Alexandra & Gjetrud. So many golfers, men included, were dressed in the Swiss colours and the Swiss flags were everywhere. It all looked very festive! It was a closely contested BB Stab!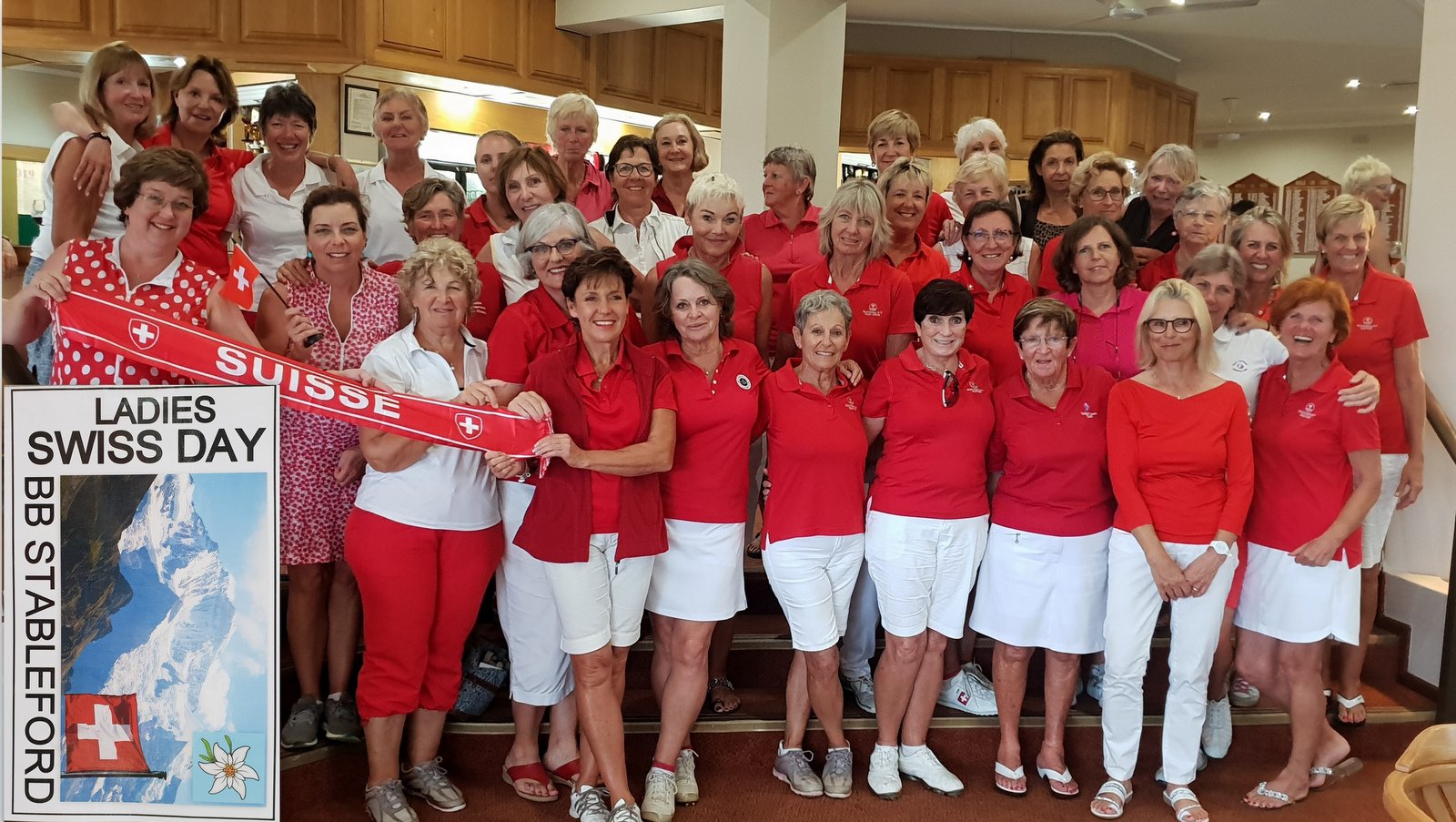 Swiss Day, Saturday 2 March 2019
SAMHSIt's been a busy week with the SAMHS (SA Army medics) enjoying playing their 4 day Championships at Southbroom. They thoroughly enjoyed the course and hope to return next year!
Srixon Demo
The Srixon Demo last Saturday was well attended and it's always fun to try out the latest clubs. Thanks Garath Arnold for your time and enthusiasm. Here is Bernie Vorster absolutely striping his drives!
A trip down memory lane…
The 10th Hole, Yester Year and today!
Condolences | Terry Dore
We extend our sincere condolences to his beloved wife Jean, children Andrew & Lee, Justin & Jessica and to all their many friends. Everything Terry did, he did with incredible enthusiasm, energy and great passion. The South Coast has lost an amazing man.A celebration of his life & memorial will be held at the Southcity Church in Ramsgate on Saturday 9th March at 11am.
Village News
Sensasia Day Spa is under new ownership and we wish Lisa all the best! The marvellous therapy ladies are still the same, so you can be assured of the same top class treatment that you are accustomed to. They are promoting a golfers special for March. See below for details!
The Conservancy RaffleThere are still tickets available, don't miss out!
Upcoming events
The Score Card
Chicken Run
Malcolm Greenland – 23 pts
Joseph Stoellinger Eli Bachman & Jonathan Shaw – 21 pts
Heather Anderson, Danie Schutte &Nic van Deventer – 20 ptsSaturday 2nd March
Ladies – Swiss Day – BB Stab
– Anita Landolf & Alexandra Huber, 46 pts (Took no prize as sponsors)
1st  –  45 pts Eli Bachman & Rene Matthew, 45 pts
2nd –  45pts Lesley Godley & Di Morris, 45 pts
3rd –  44pts Irene Schanda & Shelley Myers onco
Men – BB Stab
1st – Tim Hitchins & William Penn, 47 pts
T2 – Vernon Duggan & Andy Bossard, 45 pts
T2 – Russell Mackenzie & Rob Meydell, 45 pts
T4 – Peter Volck & Steve Wells, 44 pts
T4 – Rory O'Donnell & Anton Leal, 44 pts
T4 – Urs Diethelm & Murphy Loeffler, 44 pts
Wed  6th March
Ladies – BB Stab
1st – Jill Webster & Allyson Thomas, 44 pts
2nd – Solange Fox  & Lee Mutch, 41 pts
c/o Heather Anderson & Liz Fertacz
Men – BB Stab
1st – Rob Meydell & Olliver Ransome 43pts
2nd – Roger Hissey & Paul Lawson 43pts
t3rd – Geoff Skelton & Paul Cole 42pts
John Lison & Piet Jouber 42 pts
Your fitting survey
What's important to you, counts
We'd like your help to ensure we continue to offer you a better and more personal service. And with your individual responses, we get a much better idea of how we can help you. That's a win-win survey.
Give us your answers now >
| | |
| --- | --- |
| | It seems if you watch the adverts, that everything about the driver is now related to "speed". Faster clubhead speed. Faster ball speeds, wherever on the face you make contact with the ball. |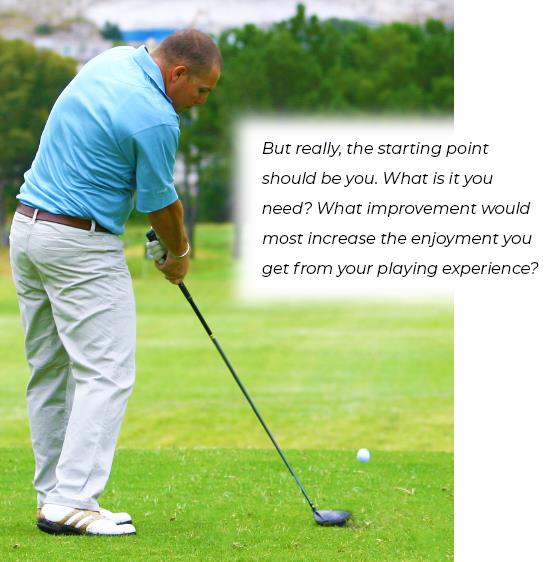 Fill in your survey
That's why we'd like you to complete this survey and let us know what's most important to you and your playing experience.
You want it now
Improve your tee shots right now.
Don't wait. Make an appointment for a
tee shot assessment right now.
The Par 3 Advantage
Become a master of the Par 3s
Just 150 metres from the flag.  You can place the ball on a tee, creating the perfect lie. This is an opportunity to put a low number on your card. For many, it's the chance for a net birdie. So what goes wrong?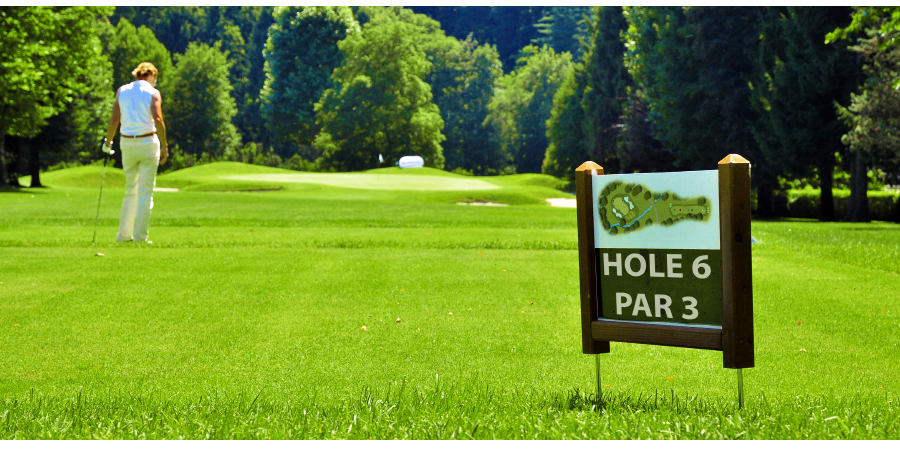 We see four very common challenges. If you suffer from these, then they're easy to overcome.
| | |
| --- | --- |
| Club selection | Ball position |
Most of you choose a club which, if struck perfectly,
gets to the flag. As a minimum choose a club which,
if hit perfectly, gets you to the back of the green.
We see a lot of golfers tee the ball up
awfully high when using an iron. You should
be  trying to create the perfect lie.
| | |
| --- | --- |
| | |
| Game management | Technique |
Put the ball in the fat of the green
away from trouble, and you have more
room for error. Don't go flag hunting
when the risk of a 5 or worse is staring at you.
We still see a lot of long irons in bags.
They're tough to hit consistently. But many of those
who've converted to hybrids have never had
a lesson to learn the technique with this club.
Make Par 3 improvement a priority
What improvement would make a difference to your Par 3 scorecard?
We want to help make you a Par 3 Master.
Contact us >
Regards,
Derek and Sheena