Club News

Club Championships rained off….

We had some fabulous rains leading up to Club Championships last weekend, with over 120ml falling in 18 hours. The course was totally saturated and we had to postpone the Club Championships. We have diarized them for the weekend of the 17th & 18th August, so keep those dates free!

View down the 10th, across the 8th dam and up to the 8th weir
Apart from a fallen silver leaf bush in the carpark and the usual few strelizias – all seem to weather the storm well! Since then the course has drained really well, and it was great to see all the waterways flowing well with the excess water.
New trees on the block!
We have planted some wonderful trees around the Metzlers bunker on the dogs leg of no 16. They are the Natal Plum and Acacia Siberiana or Paperbark and hopefully they do well in this critical position. Hole 16 is Stroke 2 and these trees will protect the corner forcing players to play the shape of the hole.

 Thinking for the future
The Practise net is up
The new Practice net is completed! Thanks again to Mel Davies for the sponsorship. It's a 2 bay area intended for a quick 'hit a few balls' warm up before play! Thanks again to Errol Amm for the mats and to the committee team for organizing the installation.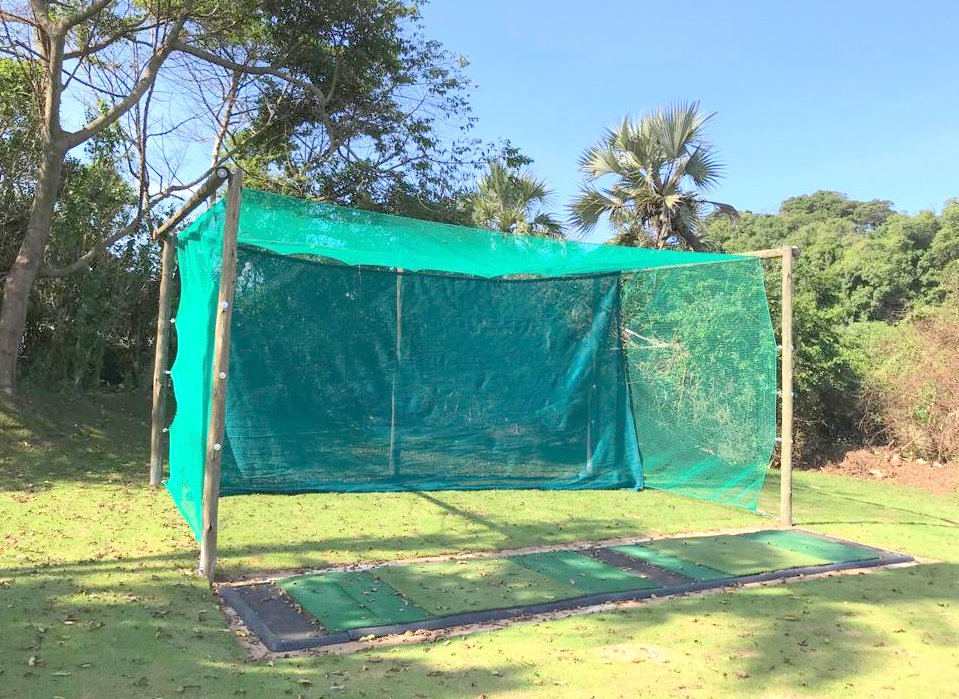 Warm up net
Congrats!
Well done to Mike and Gary Lig for winning the Casa Toscana Golf day with a fabulous 47 points and thank you once again to the Casa Toscana Restaurant for their ongoing support. The Ladies Casa Toscana day was won by Hannah Hierhold & Lesley Godley.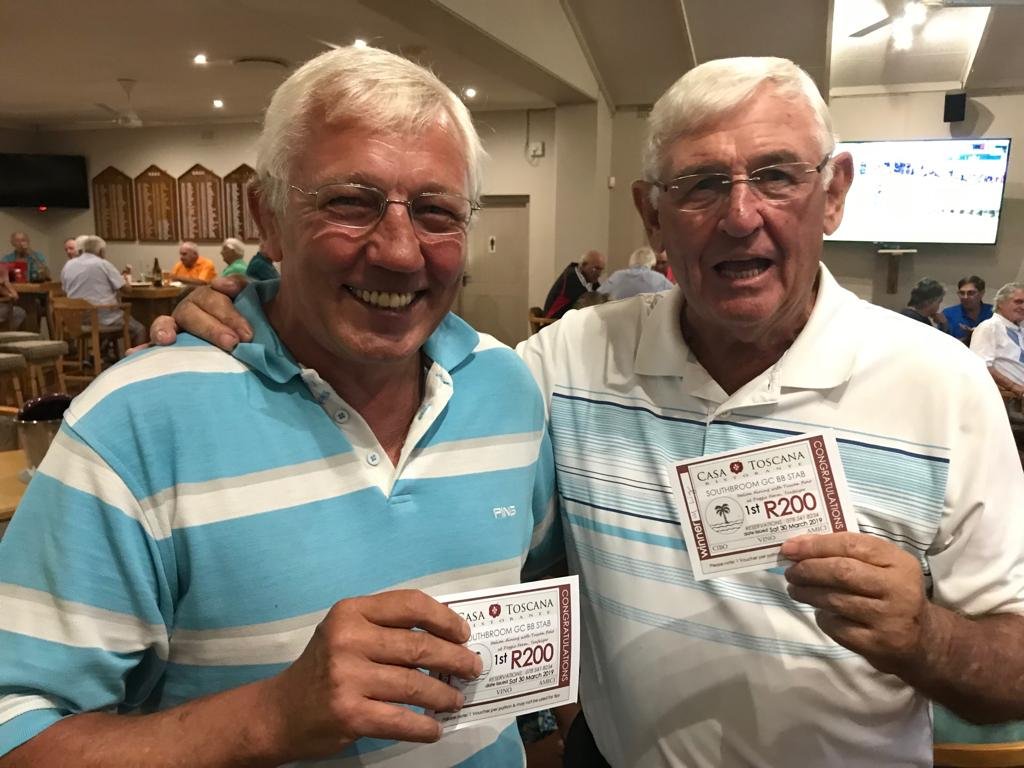 Gary & Mike Lig, a winning combination
Weekend Golf
This weekend is the popular SPCA day, come and support a great cause. The SPCA are providing snacks with prizegiving and you can be assured that every rand will be well spent on the Lower South Coast SPCA and their many valued services! Comp fee is R100 and then there are a few good raffles, etc.
Next weekend it's the Easter weekend & the tee sheets are filling. We have a Good Friday Alliance on the Friday 19th April, co-sponsored by Southbroom Supermarket, and then an Open Easter Saturday Alliance.
On Saturday Evening the Club is putting on a lovely dinner, enjoy some dancing & entertainment with the popular Legends Band!  Only R200 per person which includes the  3 course meal! Book with the office: 039 316 6026 or e mail gavin@southbroomgolfclub.co.za.
The menu will be:
Starters (plated)
Beetroot & feta salad with blanched mushrooms, spring onions & mixed salad greens
Mains Buffet
Roasted and Rolled Pork Belly or Roast Beef
Vegetarian dishes available on request
Dessert
Profiteroles filled with Vanilla Cream and drizzled with Dark Chocolate or Ice Cream & Chocolate Sauce
Southbroom Ladies Classic
Please enter online by clicking here !
Entry is R2650 which includes:
– 3 days' golf @ Southbroom
– Your welcome gift
– Competition fees
– 3 breakfasts and grab & go halfways.
– Saturday 'Welcome & Departure'  cocktail party,
– Sunday dinner 'Around the World' party
– Tuesday final prizegiving lunch
(Pre-paid Southbroom Annual Playing Card holders pay R2050)
Village News
Condolences, Neville McGregor
We extend our sincere condolences and sympathies to Pearl McGregor, the family and to the many friends of Neville McGregor at the sad news of his passing on Sunday 7th April at the age of 85, after a long &  bravely fought illness.
Neville was a past  active member and then Leader of the Tuesday/ Thursday golfing group Dad's Army for many years. He was fondly known as The God Father. He loved his golf and the tradition and camraderie of his fellow Dad Army Golfers.
There will be a celebration of Neville's life in The Pink Room at Margate Retirement Village at 2pm on Thursday 18th April 2019. Please tell the guards at the entrance gate that you are attending the McGregor gathering at the Pink Room.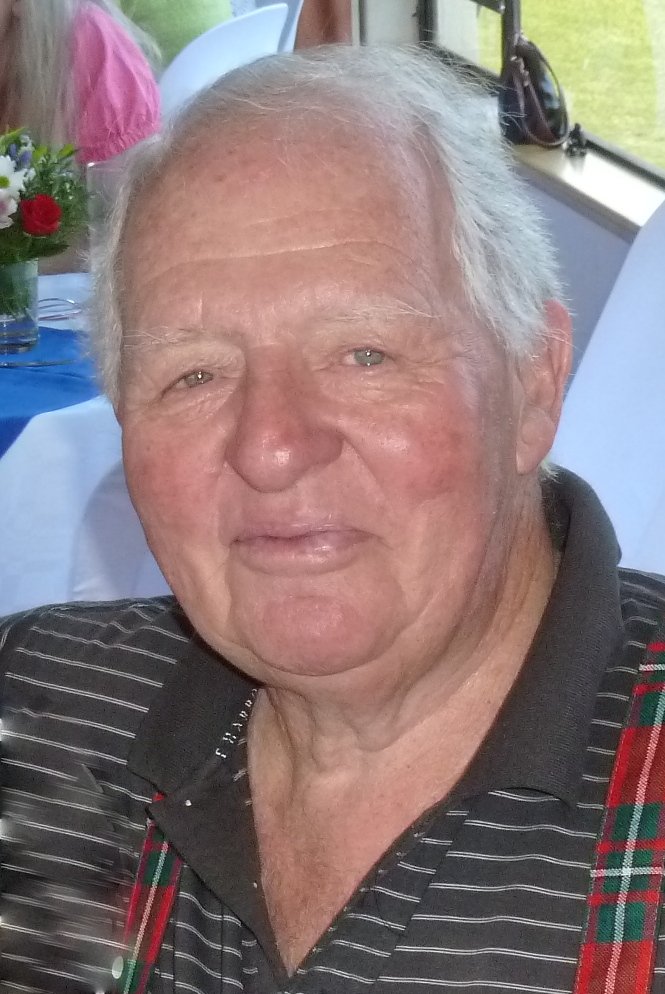 Neville McGregor | Rest In Peace & Swing Free
Upcoming events
100 Club Winners
The Score Card
Friday 29th March
Chicken Run
20pts: Chris Miller
18 pts: John Pinnoy
17pts: Andre Ollewagen Colin McKay, Pieter Wolmerans & Norman Jeffery
Saturday 30 March
Ladies Casa Toscana | BB Stab
1st: 41 pts, Hannah Hierhold  &  Lesley Godley
2nd: 40pts, Allyson Thomas & Jo Ledden
3rd: 38 pts, Irene Schanda & Shelley Myers
Men Casa Toscana | BB Stab
1st: 47 pts, Mike & Gary Lig
2nd: 43 pts, Elve Fssse & Colin Cozens
3rd: 42 pts,  Connor & Derek James
Wednesday 3rd April
Ladies Medal Alliance | 2 scores to count
1st: Irene Schanda, Sandy FitzGerald, Janet Humphrey & Heather Anderson – 135 nett
2nd: Shirley Jeffery, Shelley Myers, Michelle Davies & Heather Anderson – 136 nett
Men Medal Alliance | 2 scores to count
1st: Olliver Ransome, Jim Cook, Gordon Moody & Gerald FitzGerald – 131 nett
2nd: Malcolm Greenland, Gary Purtell, Colin Mckay & Clive Miller – 134 nett
3rd: Bob Thomas, Peter Drummond, Dave & John Fox – 135 nett
Chicken Run: Rained out.
Club Champs Postponed  to 17 & 18 August 2019.
Wednesday 10th April
Ladies BB Stab
1st: 41pts, Janet Humphrey & Gjetrud Kok
2nd: 39pts, Hannah Hierhold & ghost Janet
3rd: 37pts, Glynis Hutton & Candida Amm
Men BB Stab
1st: 46pts, Colin McKay & Malcolm Greenland
2nd: 44 pts, Emil Hierhold & Hans Kok
t3rd: 43pts, Phil Verwey & Gary Purtell, Pieter Joubert & John Lison
Friday 22nd March
Mike Lig: 20 pts
Errol Amm,Chris Huber ,Clive Miller ,Cyprian Xolo &Danie Schutte: 18 pts
Saturday 23rd March
Open Alliance
1st: Derrik & Bruce Matthew, Pieter and Jean Henri Els – 88 pts
2nd: Quinton De Bruyn, Hanna Hierhold, Gary & Lesley Godley – 84 pts
T3: Peter VD Walle, George Haynes, Peter & Graham Volck – 83 pts
T3: Stephen & Ruth Egbert, Chris & Alexandra Huber – 83 pts
T3: Rob Meydell, Brian Brasher, Jim Cook & Chris Miller – 83 pts
T3: Augi D'ewes, Jenny Westray, Liz Fertacz & Heather Anderson – 83 pts
Wednesday 27th March
Ladies Combined Stab Alliance
1st: 77pts, Shirley Jeffery, Jo Ledden, Janet Humphrey & Ursula Spoerri
2nd: 72 pts, Heather Anderson, Liz Fertacz, Di Morris & Heleen Hissey
Men Combined Stab Alliance
1st: 82pts, Dane Adendorff, Van Zyl Greyling,  Connor James & Derek James
2nd: 80 pts, Craig Treherne , Christer Solgevik,  Leon van Schalkvyk, & Russel Mackenzie
3rd: 79 pts, Colin McKay, Malcolm Greeenland, Rory O Donnell & Clive Miller
Simplify your short game
Three swings you can replicate
Do you lack confidence controlling distance with your pitch shots?  Many, even most, of our golfers have one swing length for all pitch shots. They control their distance by accelerating or decelerating into the ball. That's a tough task and just adds to the challenge of the shot. It's very difficult to be precise.
| | |
| --- | --- |
| Control distance with the length of your back-swing and follow-through. Work with three swing lengths using the clock face theory 9-3,11-1 and full swing. It will help you hit it closer more often through greater distance control. | |
Now you should create a wedge chart. An accurate recording of the distance each wedge travels depending on the length of your swing.

This will help you make better decisions on the course. This will help you hit your distance target more often.
Fill the gaps
Integrating a 9-3 and 11-1 swing into your wedge game is critical to ensure you are never between clubs again. You will be shocked by the consistency and confidence you gain. It only takes one lesson.
Contact us >
Better ball striking
Going the wrong direction?
We see a lot of golfers missing out on the real sweet feeling of solid iron contact because they're making either "fat" or "thin" contact.

There are a couple of quite common reasons why some golfers struggle with poor (fat or thin) contact. One is they're going in the wrong direction.
In this image, in an attempt to get the ball airborne the golfer is trying to strike the ball with an ascending blow by moving their weight away from the target (to their back foot) on the downswing.
During the downswing weight should move from the back foot to the front foot towards the target, encouraging a slightly
descending, ball-first contact.
| | |
| --- | --- |
| | Make that shoulder turn. On the backswing don't allow the right arm to collapse. Avoid the inclination to pick the club up. Rotate your upper body, and set yourself up to make a good transition, from a good place at the top of your backswing. |
Make it solid
You need to strike the ball first with a slight descending trajectory. That ensures your contact is solid and strikes the face in the hitting zone. We have drills that can help you on the practice range. We can also look at your swing and let you know how to improve your ball striking.
Contact us >
Regards,
Derek and Sheena