Weekly Newsletter from the Southbroom Pro Shop






Saturday, 23 June 2018

"When you need security for yourself, business or your home, you want to feel confident that protection is top priority."

– Maser Security, leading the security pack Visit our website.

Tomorrow is the Casa Toscana Day, Saturday 23rd July!


Sandra FitzGerald Aced the fabulous 4th Hole

Another Hole in One on the 4th!

Congrats 

Sandy FitzGerald

 who was just so thrilled to experience her very first Hole-in-One on the 4th-Hole on

Saturday 16th June! So exciting for her 4 ball of Rene Di & Louise to witness it  and share in the excitement!

What a US Open last week with the defending champion 

Brooks Koepka

 winning by a shot after a flurry of birdies from 

Fleetwood

and 

Reed

. So much more exciting to watch the best players in the world performing at their best rather than making bogies and doubles and watching 

Phil

 hit a moving ball. Saturday 

(third round)

 was a mess. Phil was wrong, but when one of the best putters of all time is putting the ball off the green, something is wrong. A great golf course ruined. It is crazy when greens get so fast. Play becomes slow and impossible and what is worse is that golf courses around the world think that it is the way to go. Three and four putting slippery quick greens is not fun.

Our greens at Southbroom have sped up a little with the last dusting as we get ready for the Classic. We have less growth because of lower temperatures but nothing crazy, and clearly Chris Miller enjoyed the greens, making a 64 net in our medal on Wednesday.


  WeChris Miller


Gavin wins The David Suddards Trophy for his first Time

Well played by 

Gavin Sole

 winning the 

David Suddards Invitational

 at Durban Country Club on the weekend, beating all the youngsters in KZN. He finished even par for 36 holes under very tough conditions. Still playing some super golf for quite an old chap? Well done Gav and happy birthday for Friday 22nd!

The Audi Day was well supported last Friday and great to have Dealer Principal Johan Kinsey Allers playing as well! It was a great sunny winters day.


Audi Margate Sponsors The Southbroom Business Day

Winners Paul & Jean Cole, Eileen & Dave Neilsen
with Johan Kinsey Allers

The Gallery Café BB Stab was well enjoyed and here are some of the winners!

| | | |
| --- | --- | --- |
| Gallery Cafe  ladies Winners L-R  Rene Louise Sharon, Lizzie Lee  & Solange | |  Leading Men  John Whitnall & Brian Brasher |

Saturday – Springboks vs England 17h00 @ Southbroom Golf Club

The 

Bertie Brown Knock-out

 is going well with only a couple of teams left to play their matches into the quarter finals! The board is in the Pro Shop!

Calling all Southbroom Members! Karisma has a great winter special on at the moment!

On presentation of your membership card:
Gentlemen will qualify for a gents haircut special discounted price of R120  usually R160.
Ladies Wash & Blow special R150. Usually R200.

Friday 15th June
Audi Centre Margate Business Day
Alliance
1st– Paul & Jean Cole, Dave & Eileen Neilson 99 pts
2nd– Norman Farrell, Don Osbourn, John Fox & John Neaves 94 pts
3rd– Gary Purtell, Errol Rudman, Sean Baker & Dave Rush 94 pts
4th– Greg Hornby, Albert Dos Santos, Graham Cann & Steve Betts 93 pts

Saturday 16th June
Ladies- Gallery Café BB Stab
1st– Rene Matthew & Louise Leal 45 pts
2nd– Lizzie Currie & Solange Fox 44 pts
3rd– Lee Mutch & Sharon Turnbull Jackson 43 pts

Men- Gallery Café BB Stab
1st– John Whitnal & Brian Brasher 46 pts
2nd– Tony Westoby & Anton Kohrman 45 pts
3rd– Pierre Van De Walle & Steve Wells 45 pts

Wednesday 20th June
Ind Medal Men– Chris Miller nett 64
Ind Medal Ladies– Allyson Thomas nett 70

Ind Stab Ladies
1st– Jeanne Powell 38pts
2nd– Trish Amm 37pts




A mid-Iron second, over a nasty hazard, with more trouble right of the green,
tests your technique, your equipment, your fitting, and your confidence.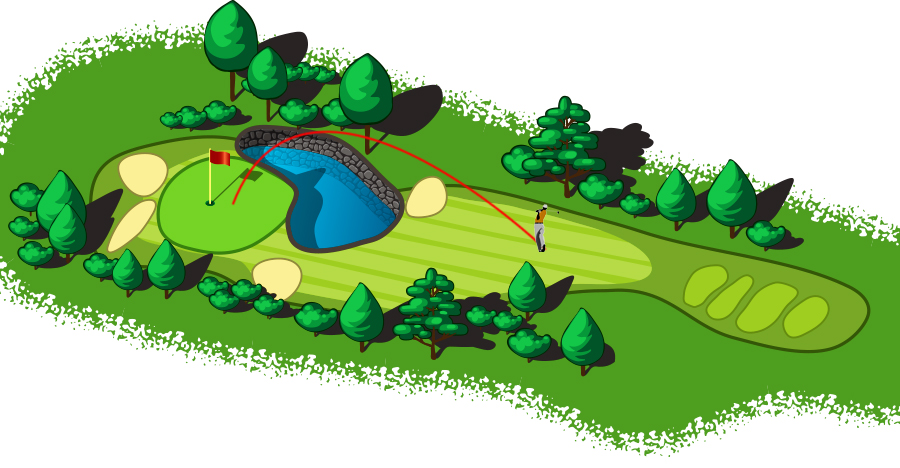 A Hybrid has the forgiveness,
and deeper centre of gravity this shot needs.
But some golfers struggle mentally with the
need to strike the ball a descending blow
with a Hybrid.
That's why some manufacturers have
created Crossovers or Hybrid-Irons.
Mentally it is easier to think about,
and execute, a slightly descending
blow with this club.

If there's an area of your approach shot game from the Fairway that punishes you too often,
there's potential for scorecard improvement. Use the right fitted equipment with the right technique,
and you'll be able to take the challenge on with a greater chance of success.
Spend 45 minutes with us. Let's make a difference.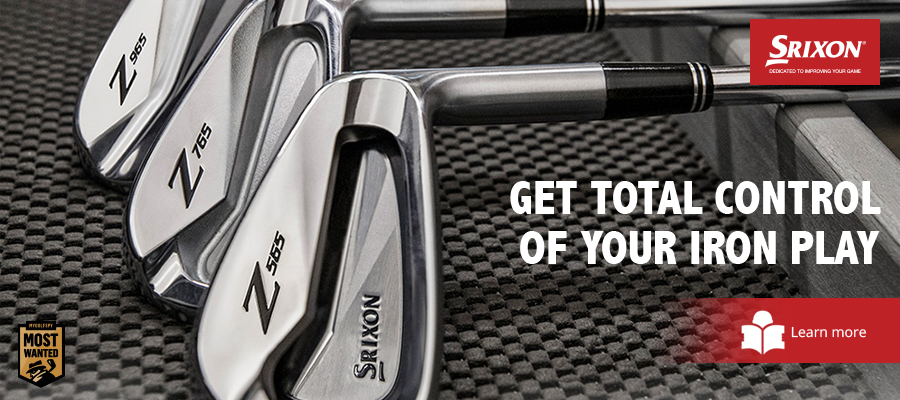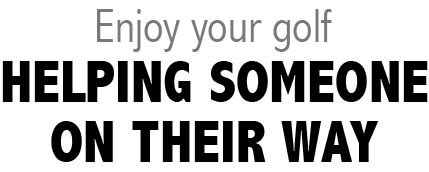 Got some friends who have just started to learn the game?
Give them a chance to have some fun out on the golf course.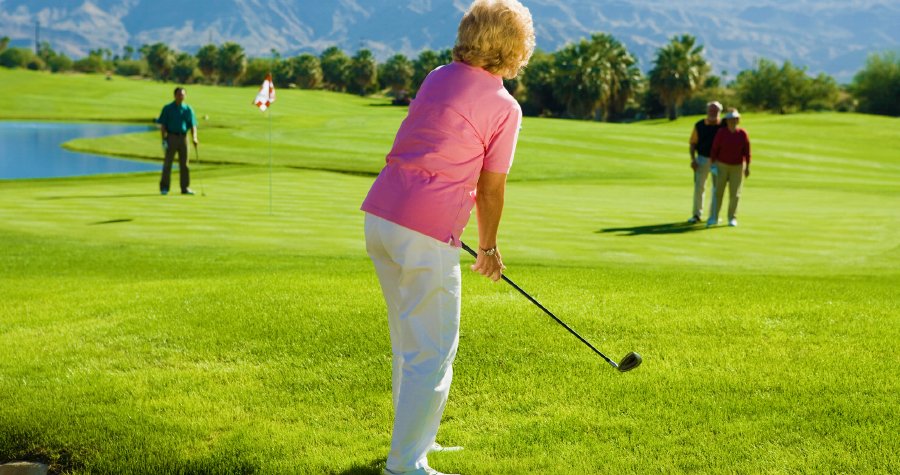 You don't have to tee off from the tee box – a hugely daunting and intimidating experience
for someone still struggling to get a full shot airborne consistently.
It will lead to a much longer round and not a lot of joy.
Why not play 9-holes with each hole starting at the 40 metre mark?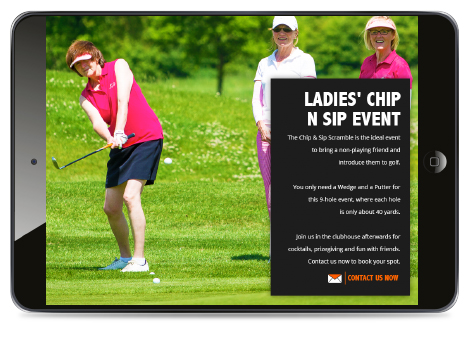 You don't have to wait for us to create fun golf experiences.
You can create them yourselves as a four-ball, or a small group.
Respect everyone else, but enjoy your golf.

Try this with friends, if you're a regular or even highly competitive golfer.
Come down after work, before work, whenever you have 2 hours.
Play a 9 hole 40 metre Championship. It's a great game.

Anyone not shooting under 36?
Then it's time to pay a visit and improve your short game.










Regards,
Derek and Sheena
Previous Newsletters
Greetings from Derek Tuesday, 03 October 2017 Sept 100 Club Draw Tonight  6pm! Attendance Prize R2000 & Chicken Run & BBQ this afternoon! 10th Green Southbroom is looking really special after spring treatment, rain and a little sunshine. The course is going to... read more