Weekly Newsletter from the Southbroom Pro Shop
Club News
Non stop week with Data Centrix Corporate Day followed by the 2 days of the Wild Coast Classic players enjoying Southbroom.
Captain vs Vice-Captain Trophy

Gerald  FitzGerald  &
Doug Osbourn

Allyson Thomas &
Irene Schanda
Congratulations to Vice Capt. Don Osbourn and his team winning the Capt vs Vice Trophy. 6 ½ vs 5 ½  from Capt. Gerald FitzGerald.
Lady Capt. Allyson Thomas and her team beat Lady President Irene Schanda and her team by 9 points to claim the honours.
Annual South Coast Hospice Fundraiser Golf Day
This weekend is our Annual South Coast Hospice Fundraiser Golf Day. Join in helping this amazing cause. Beatie and her team are just incredible with what they do and have helped so many families in our community. Green Fees R200 plus Comp fee R100.
Next Friday is the Southbroom Business Day!
Celebrate your Dad with us!
Father's Day Sunday Lunch looks just delicious!  See poster below and book with the office 039 316 6026
Village News
Thank you, thank you!
| | |
| --- | --- |
| Thanks Johan Burger | Wilhelm Steynberg & his team |
Thank you  to Southbroomers   Wilhelm Steynberg, Johan Burger, Mauricio Da Costa and Pete Pattendon and their teams for  giving up their private time steadily fixing potholes over the weekend. Thanks to Southbroom Ratepayers for providing over 6000kg cold tar to use.  Just amazing – You guys rock!
 Good News!


The Umtamvuma pumps are fixed so water flow should all be A1 again.
Ugu Ops have completed the repairs to the Umtamvuna lift pump and production has recovered. The process of recommissioning the system from Port Edward to Southbroom and up to Izingolweni has begun. It could take up to 3 days for this process to be completed as they reservoir balance, open valves and purge airlocks. The #vulavala Schedule is now suspended. If residents don't yet have water, please sms 44751 with your address and a brief statement about no water.
Thanks to Richard Bridgeford & Darren van Aswegen for all the Dave Watson Updates published on The Southbroom News Updates  Facebook page.  Invaluable!
Calling all Southbroomers…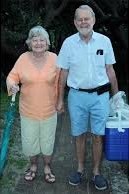 Mary & Dave Halle
Calling all Southbroom Conservancy Members and Supporters…
The Southbroom Conservancy committee invites you to an informal evening of drinks and snacks in honour of Conservancy stalwart, David Halle.
Join us in paying tribute to David as he and Mary start a new chapter of their lives in The Village.
David has helped create, build and lead the conservancy for many years and has played a pivotal role in making Southbroom the magical place that we now today, and we invite you to help us show our appreciation.
When:           Friday 14 June from 5 to 7pm
Where:         Southbroom Tennis Club
No entry fees, no bookings, drinks and snacks provided.
The great Southbroom Bake-off
Great Southbroom Lime Cook 'n Bake-off
The great Southbroom Lime Cook 'n' Bake-Off will take place at Southbroom Bowling Club from midday on Monday 17th June (a public holiday). Proceeds will go to the Southbroom Conservancy.
The lime-fest has been initiated by resident Felicity Robertson, mainly on account of a surfeit of limes on the tree in her garden. Local businesses have jumped on board with prizes for the winning entries and local stars Dawne Murray and Peddy Bam & Sheena James have agreed to do the judging. Please support this fine community initiative.
How to enter: Pick up a few limes from the box at the Southbroom Pro Shop, fill in an entry form and pay R20.
1.    Make your lime masterpiece at home – anything with limes as the main ingredient/taste
2.    Prepare a portion for the judges and potential buyers to sample
3.    Bring it to the bowling club at 11am on the day
4.    Judging to take place from noon. Categories to be determined according to the number of entries
5.    Suggest a price at which your dish should be sold – proceeds to the Conservancy. The winning dishes will be auctioned off
6.    Be prepared to part with your recipe – buyers to donate R20 to the Conservancy
The bowling club bar will be open from 11am, and boerie rolls or burgers will be on sale. The atmosphere will be festive, and the bowlers will be in action from 2pm. It's fun to watch – stay on the terrace and enjoy the day.
The motivation for the lime cook-off is to use up the limes. Anyone else with limes is welcome to donate them at the Pro Shop. Competitors may provide their own limes if the supply gets exhausted. Any remaining will be on sale at the lime-fest.
Any queries, please contact the bowling club secretary, Julie Walker walkerjulie@gmail.com or Whatsapp/phone 083 273 6840 (Julie) or 079 103 3524 (Felicity).
Fixtures
The Score Card
Friday 7th June
Chicken Run
Maurizio Da Costa 21 pts
Malcolm Greenland 20 pts
Chris Miller 19 pts
Wilhelm Steynberg & Colin McKay & Niki Smith 18 pts
Saturday 8th June
Lady Capt Vs President
BB Trifecta
1st- Sandy FitzGerald & Lesley Godley 41 pts
2nd- Allyson Thomas & Jill Webster 40 pts
Lady Captain- 153 pts
Lady President- 144 pts
Men- Capt Vs Vice Capt
Vice Capt = 6 1/2      Captain = 5 1/2
BB Stab
1st- Vernon Duggan & Peter Volck 44 pts
T2- Jim Cook & Chris Miller 43 pts
T2- Alex Crawford & Jim Di Mambro 43 pts
T4- Andrew Leckie & Terry Sheppard 41 pts
T4- Pierre vd Walle & Derek James 41 pts
Could you save 5 shots per round?

Let's get that putter working for you
If you struggle to make enough 6, 8, 10 and 12-foot putts on a flat lie, there's a real possibility that your putter is getting in the way of your fun. If you're struggling, then set up as shown below and try 10×10 foot putts (on a flat surface).
| | |
| --- | --- |
| If you're feeling uncomfortable in this setup, or you're still struggling to sink enough straight-forward, flat putts, then try a putter with a shorter shaft. What happens then? You might be very surprised. | |
| | |
| --- | --- |
| | Is 35" too long for you? The average shaft length on a putter is 35". That's too long for the majority of golfers. It's longer than the average putter length on the PGA Tour. Can you get into a posture that allows you to setup correctly and deliver the putter face square at impact with 35"? |
Get a check-up
Improving your ability to square the putter face at impact will take up to 5 shots off your scorecard. There are some simple keys to that improvement. Set up and putter are part of that equation. So come and see us.
Book a check-up >
The Srixon Z 585: Distance and feel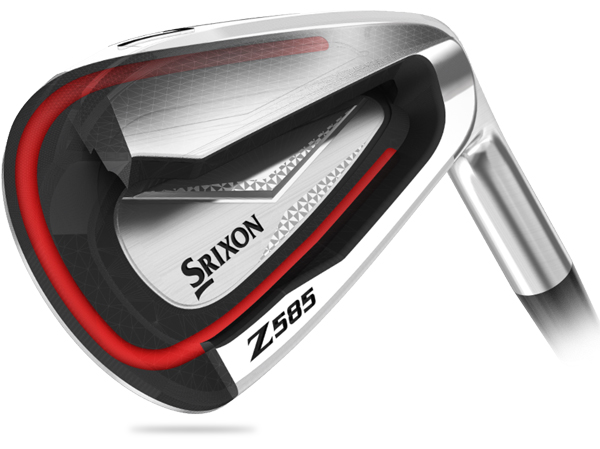 A compact look. A great sound. A soft, buttery feel. But the Srixon Z 585 is an iron we'd recommend for golfers looking for improved consistency and distance.
Learn more >
Enjoy the journey

 Better is more enjoyment. Better is more excitement. Better is more rewarding. Better is a look of surprise on your playing partner's face. Better is a challenge faced and an accomplishment made.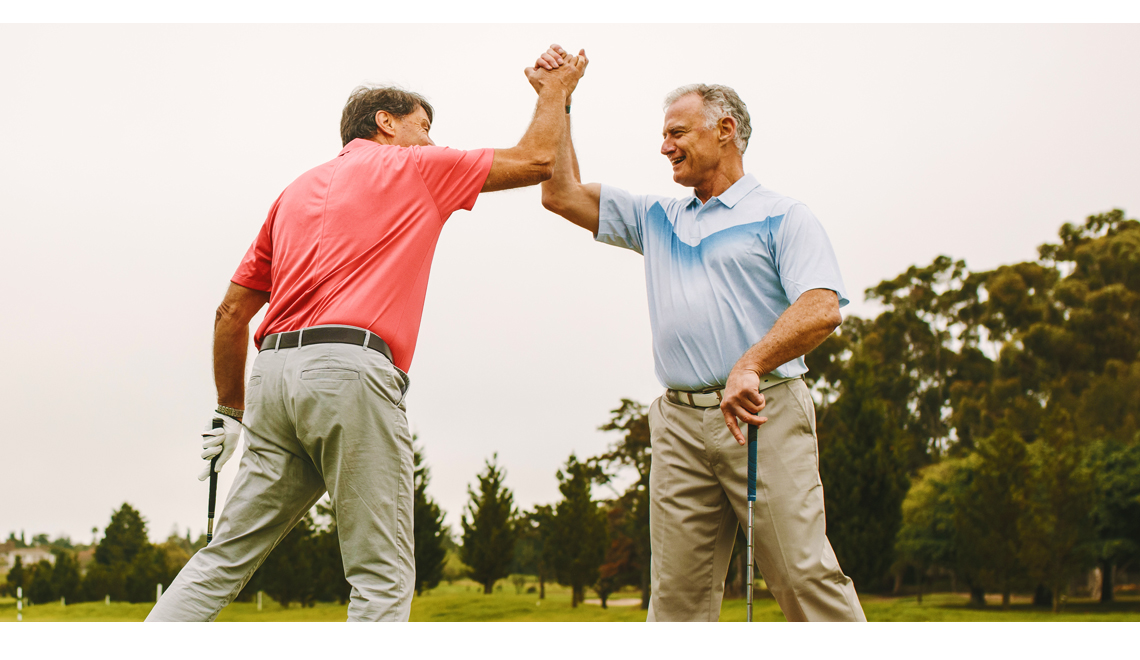 Start a journey
Golf is even more fun when it's a journey somewhere. It's more than playing. It's about growing and improving and mastering a new skill. Speak to us about our 'Play Nine Together' or 'Personal Assessment' and we'll show you a pathway to better.
Contact us >
Regards,
Derek and Sheena
Previous Newsletters
Monday, 08 October 2018 What a wonderful Ryder Cup in France For me there were two big differences between the two teams. For one Europe had passion as a team working together as mates and secondly Europe hit the ball in play. USA kept driving the ball into rough... read more