Weekly Newsletter from the Southbroom Pro Shop
Club News

June Club Draw Friday 28th 6pm

The 29th Men's Classic starts on Sunday evening with players registration and welcome evening.

A reminder that San Lameer, Wild Coast, Margate & Port Shepstone are offering their members  rates to all our members whilst Southbroom is closed Mon 1st, Tues 2nd, Thurs 4th & Fri 5th July.

What a wonderful US Open at Pebble Beach recently, and for many reasons. The course is spectacular, the standard of play incredible, it all came down to the last hole and the winner Gary Woodland looks like a good guy who deserves a major. He handled the pressure really well with Koepka starting like a train and Rose hanging in for the front nine. Rose was the classic example how the short game and great putting enables you to score even if you struggle with the long game. Woodland simply did it all. Major winners are always so good around the greens and I would always encourage club golfers to work hard on chipping and putting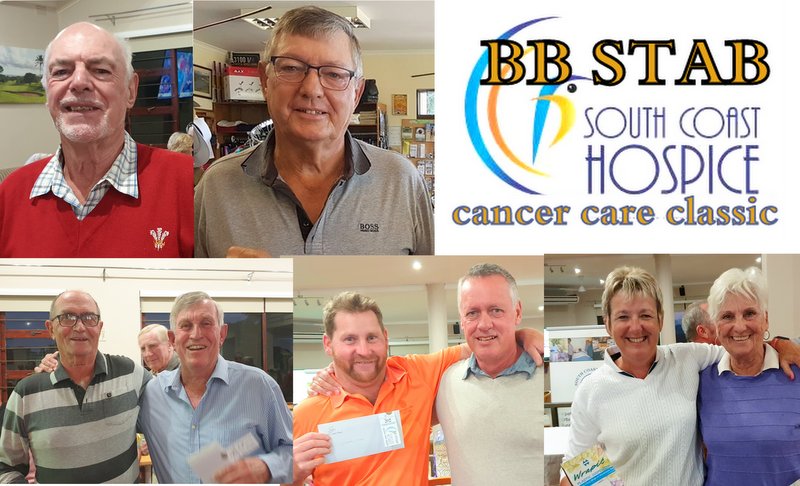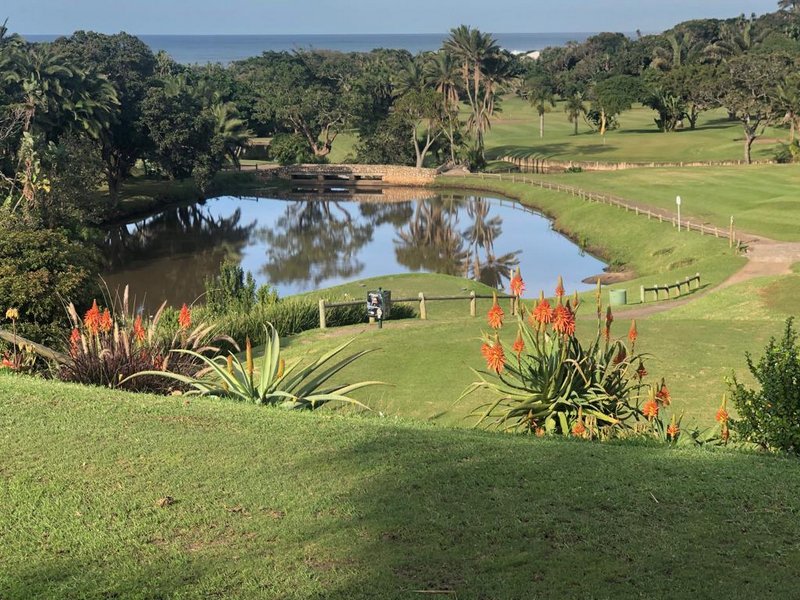 Congratulations to all the Hospice Winners.  Organizer Beatrice King was so delighted with the amazing response from Southbroom and thanks all players, sponsors and helpers! Close to R60 000 was raised which will really help them with their incredible work and support they give. Congratulations to Malcolm Moorley & Pieter Joubert on winning the day. Piet also aced the 8th Hole! How Fabulous.. Candida Amm won the raffle hamper.
Dane Adendorff was delighted to win the Whisky Draw!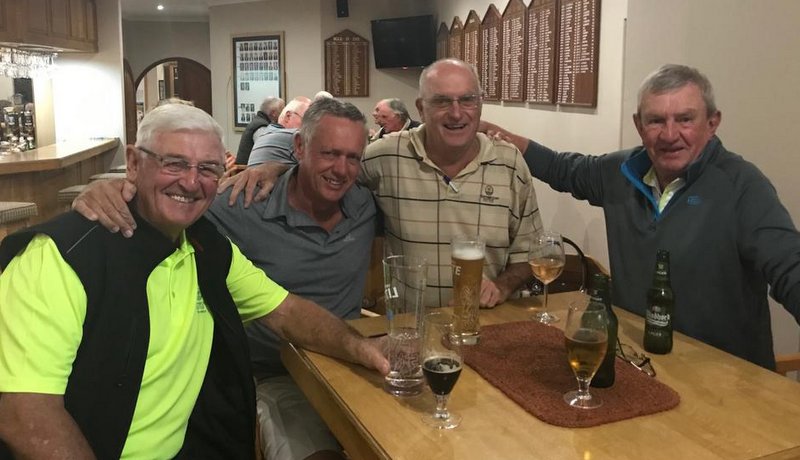 Congrats to Mike Lig, Craig Treherne, Pau Lawson & Dave Fox on winning the June Business Day
Course News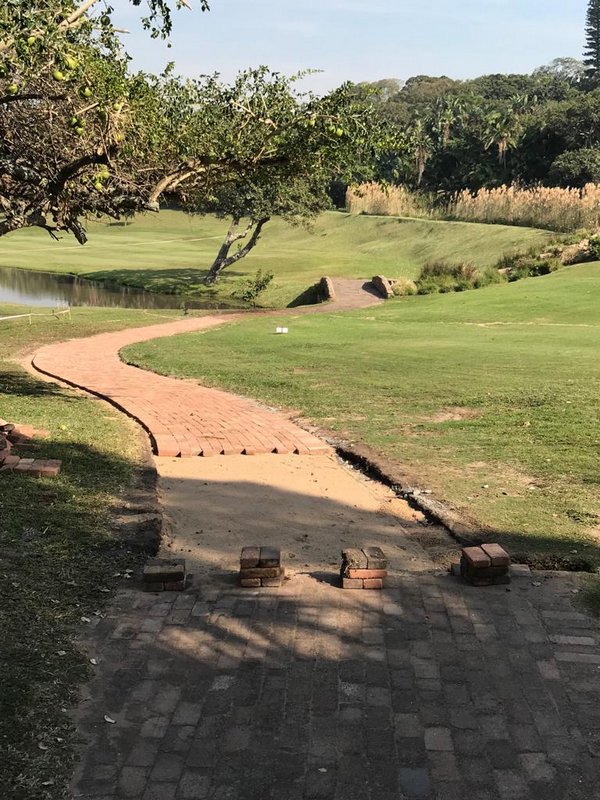 The extension of the Cart path near the 9th green has been completed and this will really help in the rainy wet weather!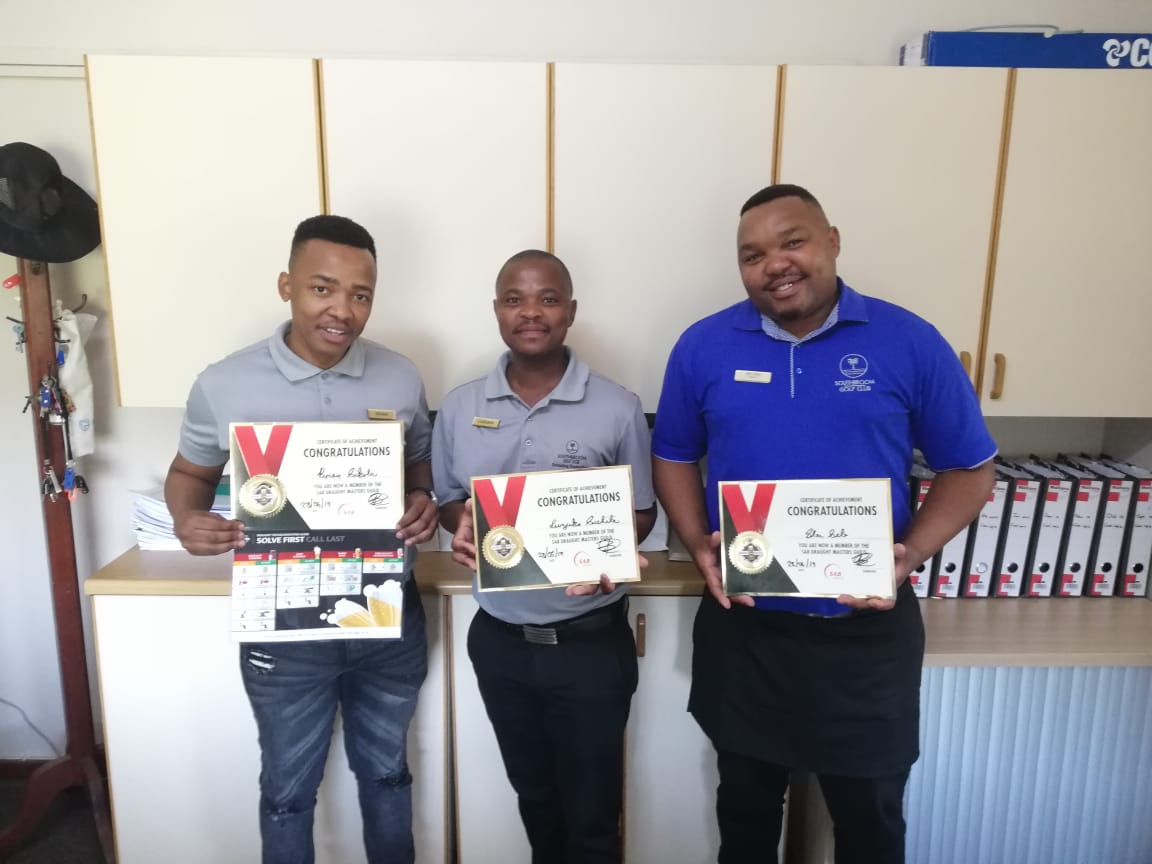 Brian Lusuku and Sbu recently attended a SAB draft course, and are ready to serve you the best!
Sunday Lunch sounds just delicious!
Sunday 30th June – R125
Roast Lamb with Roast Potatoes, Rice & Gravy & steamed green Beans
Dessert- Tiramisu
Book with the office – 039 316 6026
Village News
Great Southbroom Lime Cook 'N' Bake-Off
The Lime Festival Bake Off was really well supported and the range of delectable edibles was just amazing.  The judges had a tough time as every dish was delicious! It was a lovely Monday afternoon at the bowls club  and all enjoyed attending.
Well done to Felicity Robinson for her idea and providing the bulk of the limes from her laden tree. The monies raised all went to Southbroom Conservancy who are gearing up for their golf day on 20th July!
Thank you to all that played in Dad's Army Competition.
Coming first was Mike Jolly with 32 points and in second place Arthur Lee with 31 points.
Arthur has won the "Don't Panic Trophy" countless times. I think he is in real panic mode right now.
Upcoming Golf Days to diarise
Sat 13th July  BMW Golf Day  Ind Stab
Sun 14th July Tuna Angling Club Golf day
Sat 20th July Southbroom Conservancy Fundraiser
Mon 29th July  Southbroom Ladies Open Day
The Score Card
Wednesday 12th June
Ladies – Aggregate Stableford
1st- Allyson Thomas & Rene Matthew 63 pts
2nd- Annette Scholgen & Lesley Godley 56 pts
3rd- Sandy FitzGerald & Val Volck 55 pts
Men- Aggregate Stableford
1st- Chris Ledden & Peter Volck 72 pts
2nd- Chris Miller & Derek James 72 pts
T3- Derrik & Bruce Matthew 67 pts
T3- Gordon Moody & Dave Page 67 pts
Fri 14th June
Chicken Runners
20 pts Mauricio Da Costa
17pts Wilhelm Steynberg, Martin Hutton, Bones Coertzen &Vic Coltman
Saturday 15th June
Hospice Day – BB Stab
1st- Malcolm Moorley & Piet Joubert 48 pts
2nd- Don Osbourn & Bob Clark 46 pts
3rd- Craig Treherne & Grant Richards 45 pts
4th- Candida Amm & Jill Webster 45 pts
5th- Malcolm Greenland & Derek Pieterse 45 pts
6th- Colin Mckay & Gary Purtell 44 pts
7th- John Lison & Arthur Lee 43 pts
8th- Riaan Croucamp & Johan Wentzel 43 pts
Wednesday 19th June
Ladies- BB Stab
1st- Janet Humphrey & Candida Amm 44 pts
2nd- Allyson Thomas & Jo Ledden 44 pts
3rd- Rita Kinghorn & Lesley Godley 42 pts
Men- BB Stab
1st- Norman Farrell & John Fox 42 pts
T2- Alex & Ken Crawford 42 pts
T2- Werner Duggan & Rob Meydell 42 pts
4th- Colin Mckay & Malcolm Greenland 41 pts
Friday 21 June
Open Day – Alliance 2 Scores to count, 3 on the 3's
1st- Dave Fox, Craig Treherne, Mike Lig & Paul Lawson 101 pts
2nd- Robert Mavundla, Ronald Mtshaka, Wonderboy Nxumalo & Sbu Ntozakhe 100 pts
3rd- Martin Hutton, Peter Volck, Bob Clark & Maurisio Da Costa 98 pts
Saturday 22nd June
Ladies- BB Stab
1st- Allyson Thomas & Shirley Jeffery 42 pts
2nd- Jean Corfe & Di Dimambro 40 pts
3rd- Sandy FitzGerald & Jean Cole 39 pts
Men- Bilton Trophy- BB Bonus Bogey
1st- Dave Page & George Wright +12
2nd- Derek James & John Neaves +11
3rd- Bob Thomas & John Fox +10
4th- Gavin Sole & Dave Rush +9
Wed 26 June 2019
Ladies- Ind Med
Medal Winner- Allyson Thomas 75 nett
Ind Stab Winner- Jean Corfe 35 pts
R/Up- Candida Amm 34 pts
Men- Ind Med
Medal Winner- Chris Miller 70 nett
Ind Stableford
1st- John Neaves 36 pts
T2- Bob O'Callaghan & Bob Clark 36 pts
T4- Roger Hissey, Jim Cook, Russell Mackenzie, Kenneth Crawford 34 pts
Could you save 5 shots per round?

Setup and practice
That's right. Get into a better setup (with equipment that allows it). Add more focus to the face angle of your putter at address and at impact; and you'll sink more putts in the 6 to 12-foot range.
This is a bottom line investment.
That's right. Your improvement drops immediately to your scorecard. So benchmark your current performance by taking 10×10 foot putts on a perfectly flat lie.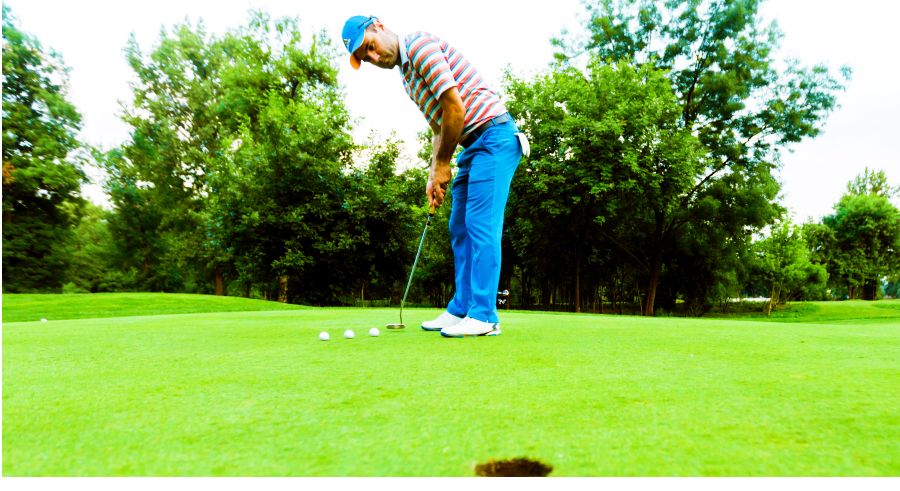 Then consider at least two of three investments.
1. A putter that fits you, allowing you to get comfortably into the perfect
setup, with assistance to make sure your face angle is square to the target line.

2. An assessment and refresher to help make sure that, along with setup
and posture, your grip and stroke allow the face to return square to target at impact.

3. Practice with aids to help make sure your face angle is as square as possible at address and at impact.
Get a check-up
Improving your ability to square the putter face at impact will likely take up to 5 shots off your scorecard. There are some simple keys to that improvement. Setup and putter are part of that equation. So come and see us.
Book a check-up >
No charge for custom upgrades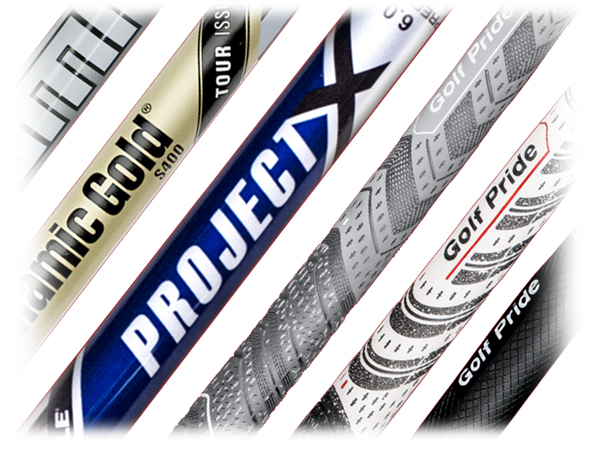 If it wasn't enough that we can fit every golfer perfectly for the new Srixon Z Series Irons, we can also provide you with a custom shaft and grip at NO CHARGE to give an even better solution for your game.
Learn more >
Enjoy the journey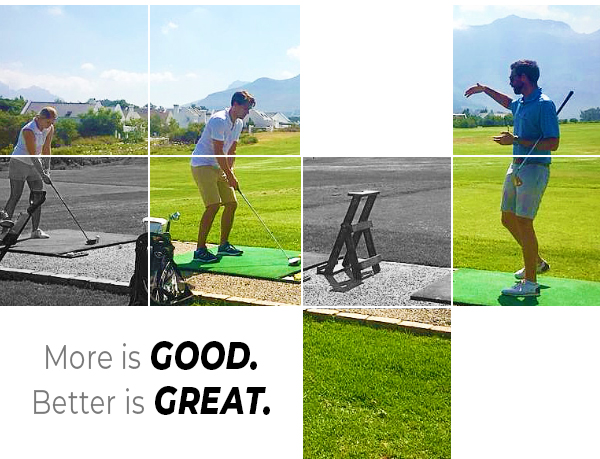 | | |
| --- | --- |
| | "Golf is a social game of new people met, and friendships that can surprise you." |
| | |
| --- | --- |
| | "And journeys are always best shared. You can encourage each other. Celebrate together. And sometimes walk silently together knowing there's a dream". |
| | |
| --- | --- |
| | "In fact sometimes the journey is the fulfillment not the end. Just improving and getting better and enjoying friendships is living". |
Start a journey with friends
It's time to live. Its time to challenge yourself. Enjoy getting better because better is great. But better together is unbeatable. Enjoy a journey with friends. Let us help you get better together.
Contact us >
Major Victory for Srixon

Regards,
Derek and Sheena
Previous Newsletters
Monday, 14 January 2019 Email us | www.derekjames.co.za | Tel: 039 316 6051 For more info click here. Club news Wishing all our readers the very best for 2019! Now that was a non-stop season! Southboom was 'choc-a-bloc' full as was the beach with many... read more