Weekly Newsletter from the Southbroom Pro Shop
Greetings from Derek
Tuesday, 21 November 2017

Once again we have had some serious rain on the South Coast so we will be going into season with a lush green golf course. Its still been a steady week with various groups enjoying Southbroom Some even played twice when our neighbours were still a bit waterlogged. The sun is out again and all are draining well.

The greens really are in great condition and the course playing beautifully, so I do think that all the holiday makers are going to have a fun time this Christmas and going into New Years. It is very encouraging to have quite a number of our international guests in town and they have mentioned they have enjoyed our course and its condition.

This Saturday the 18th I have Ryan Bernie representing Titleist on the practice tee, so come along and try out the latest long clubs ( woods and irons ) from 8:30 'til 10:00, I will then do a short game demo at 10h10 after which golfers can try out the latest Scotty Cameron putters and Vokey wedges. Such great new technology.

Last weekend we had the board events Captain's Trophy and The Ladies Curlewis Shield. The qualifying finalists were all the individual winners from the years medal events. Congratulations to Bob Thomas who won the Men's Captain's Trophy and to Augustine D'Ewes who won the Ladies Curlewis Shield!

Dad's army results for 7th November.
Winner Malcolm Moorley 43 points. Runner-up Arthur Lee on 40 points .
The alliance winners were Arthur, Norman and Malcolm. Well done

Regards,
Tim

Bob and Kim Carmichael moved to Southbroom in August this year after purchasing Sunbirds B&B from Jonathan and Liz Shaw. Bob and Kim moved here from St Francis Bay in the Eastern Cape also a picturesque little holiday village much like Southbroom in a way – with two great golf courses.

For the last 10 years Kim owned and ran a successful seafood restaurant in Port St Francis which overlooked the working harbour and Bob has been working in the groundwater industry mostly out of the country.

Last year in November they came to fetch a puppy (Giant Schnauzer) in Shelley Beach and it was then that they discovered Southbroom, having last been here many years ago. Driving through the village they were really impressed with how well the town was kept, what it had to offer and of course the beautiful golf course. they started looking at properties on the internet which eventually led to them purchasing Sunbirds in Outlook Road.

For the last 3 months they have been madly busy getting the property back into shape and Sunbirds re-opened for business on 1st November. Kim will run the B&B and Bob will continue to travel to work in deepest darkest Africa. Fortunately, the nature of the work allows Bob to spend around 6 months of the year at home, so he will be able to give Kim a hand between playing golf. Kim is hoping to start playing golf next year once she has the B&B running smoothly. We wish them all the very best and it is lovely to have this dynamic couple here in Southbroom!

Visit their website here.

Chicken Run Dinner
All Chicken Runners welcome
6.30pm, Fri 24th November

Dear Quiz-players,

The next Quiz Night will follow men's prizegiving on 

Wednesday 29th November

 (

6.30pm

 start). Gavin is organising the food; the price will be R75.

I would also welcome a guest-round. If you do set one that is accepted, keep it from the rest of your team. Cleve will participate in your place so that your team's score is not prejudiced by your absence.

Please let me know your teams by no later than Monday 27th November for catering & stationary purposes.

Candida Amm is asking to remind all The SWG Senior Ladies going to the Christmas Comp at Margate on 27 November to please enter and pay to SWGLSC for their lunch – R140

Nedbank acc no 2010 745 469
Reference your name & Xmas lunch

Sat 18th Nov
Combined Stab Alliance

Wed 22nd Nov
Men : Ind Stab
Ladies: Mary Thomson Goblet
Ladies AGM

Fri 24th Nov
Chicken Run
Nov 100 Club Draw 6pm
Chicken Run End of Year Dinner!

Sat 25th Nov
Men: BB Stab
Ladies: BB Stab

Wed 29th Nov
Men: Alliance
Ladies: Alliance
QUIZ NIGHT with The Walkers after Prize Giving!

Sat 2nd Dec
Men: BB Stab
Ladies: BB Stab

Contact info

: 

info@vunavalleylodge.com

2 Mitchell Street Banner's Rest, Port Edward, 071 451 6060


Heads Up

The wrong mobile number for Vuna Valley Lodge and Samango Lounge. was given last week The correct number for Nishka Slabbert is 

071 451 6060.

The restaurant and lodge can be followed on facebook: 

Vuna Valley Lodge

Newly refurbished and under new management Vuna Valley Lodge is a hide away in the African coastal bush where the fish eagle calls, samango monkeys hide and with a view of the peaceful verdant gorge. A mere 500m from the Umtamvuna Nature Reserve and less than 30-minutes drive from well known fishing spots and excellent golf courses. The lodge offers exceptional value for money in en-suite double rooms, family rooms or a back packers' dorm. The affordable rates may include breakfast by choice.

In the rustic Samango Lounge chef Nishka prepares exceptional dishes for meat lovers, vegetarians, and vegans for lunch and dinner. The latter is by appointment and guests are invited to discuss the menu with Nishka to ensure a most satisfactory culinary experience. Host Jacobus will arrange activities and outings to the many places of interest in the area from the red desert to diving expeditions to hiking trails. A picnic basket can be ordered for an al fresco lunch.

Although the lodge is not yet licensed guests are invited to bring their own alcoholic beverages or to enjoy the fun of Mocktails at the bar overlooking the beautiful valley.

Samango Lounge is open from 7h30 to 16h00 daily from 13 November for the public and guests staying at the lodge. Booking is preferred.

e mail on info@vunavalleylodge.com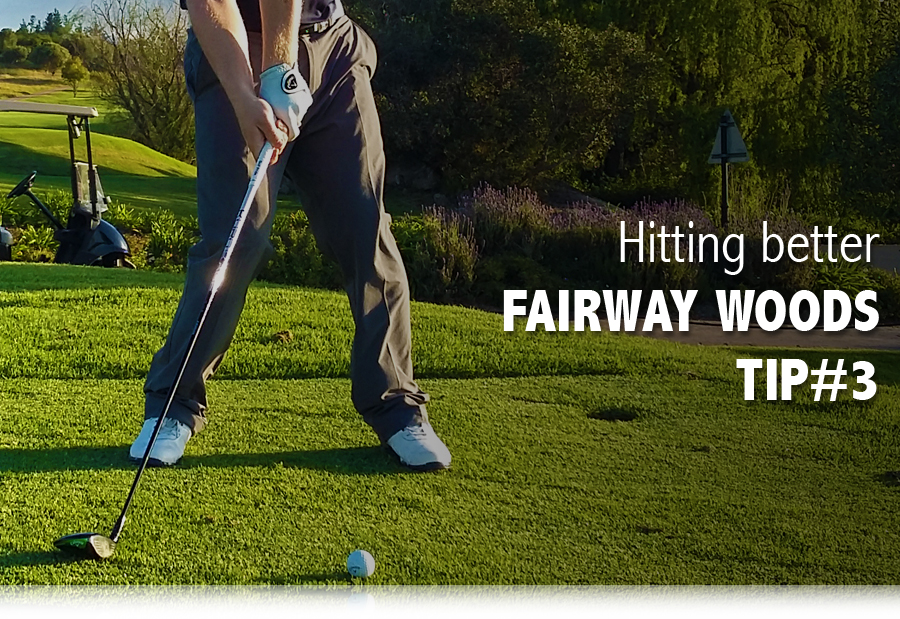 One of the keys to hitting good Fairway Wood shots is a shallower angle of attack.
That is made easier if you ensure you have a wide take-away.
On the range, practise a slower, wider and more even tempo swing.





Saturday 11th November
Ladies Curlewis Shield
1st Michelle Davies 74 nett
2nd Augi D'ewes 77 nett Winner : Curlewis Shield 3rd- Di Morris 78 nett

Men – Captain's Trophy
Ind Stableford
1st Gordon Moody 37 pts
T2 Graham Volck 34 pts
T2 Dave Page 34 pts
Ind Medal Captain's Trophy
1st Bob Thomas 69 nett Winner:Captains Trophy
2nd Cleve Walker 70 nett
T3 Chris Miller 71 nett
T3 John Neaves 71 nett

Wed Rained Out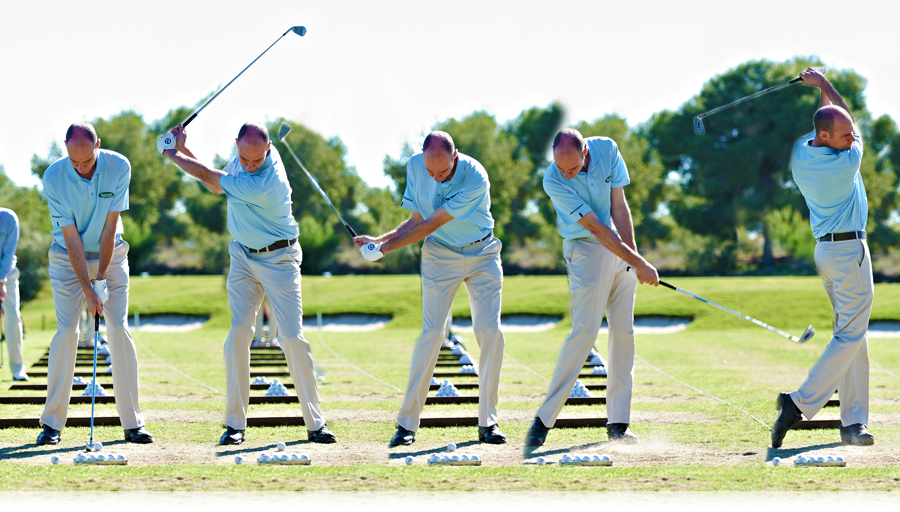 If you'd like to be able to come to the golf course, even if you haven't played for a while, and know that you'll still hit Fairways,
and be able to then attack greens with your short and mid-Irons, then you want a swing: with athletic posture;
an effective upper body turn; balance and weight movement; and a good swing path.
All within the reach of most golfers.










Regards,
Derek and Sheena
Previous Newsletters
Greetings from Derek What a fantastic win for Jordan Spieth in the Tour Championship. His putting was amazing and it set him apart from the rest of the field. It's going to be really exciting to watch the Presidents Cup next week and if the Captains match Spieth... read more