Weekly Newsletter from the Southbroom Pro Shop
Greetings from Derek
Monday, 19 February 2018

The Southbroom International Shootout was a happy weekend by all accounts. Thanks to all the players who participated. Congratulations to all the winning teams and a huge thank you to 

Colin McKay and Applied Oursourcing

 for his overall sponsorship! Saturday dinner evening was full and Winston was a great entertainer. We had teams from all over Europe and the UK, local Southbroomers, our regular Wild Boys from Johannesburg and even a team of golfing farmers from the Midlands.

Congratulations to Team Fish and Chips: Mari Fielden, Kerry Fielden & Gavin Sole who won by 1 point from Afro Scots 2,  Gary Purtell, Ross McKay Robby Cumming & Russel Mackenzie.

This weekend the ladies are looking forward to 

The Champagne Day BB Stableford,

 sponsored by Christa Sistermanns.

The Ladies Nationals vs Internationals originally diarised for the 24th Feb has been postponed as most of the Ladies will be traveling to Kokstad to represent Southbroom in the annual Cecily Mackenzie Tournament.

| | | | | |
| --- | --- | --- | --- | --- |
| View from behind the 13th green | | Viva South Africa | | Ladies Valentine Prize Giving |

Bar Alterations:

 The corner bar in the upper section will be reduced, to allow for a larger area to accommodate, functions, dinners and the three classics. The bulkhead will also be adjusted to fit the shape. Work will commence on shortly.

Kitchen Alterations: The kitchen improvements will commence on the 18 February 2018. The kitchen will be closed on the 18th from 13h00 and will re-open on 21 February 2018. We will however have a half way available with small breakfasts, sandwiches and salads.

Projects: Please note that the Bar, Kitchen & Patio projects are all funded from donations and we again thank the generous donors for their contributions.

Staff Resignations:
Derek Memela, Workshop Assistant has resigned for a better opportunity and we wish him well in his new employment.
Sarah van Niekerk has resigned to travel overseas.  Sarah has been at Southbroom for over 5 years now and we wish her well  and safe travels as she visits family in Australia and explores the East!

Sarah van Niekerk

Staff Appointments

Following the staff resignations, we advertised posts for the above positions.

1.

 Finance & Admin Assistant

2.

 Assistant workshop Assistant

We are pleased to advise you that we have appointed 3 replacements on a 3 month probational period.

| | | | | |
| --- | --- | --- | --- | --- |
| Tanith Linden & Gavin Sole | | Nik van Deventer and AB Cronje | | Michelle Cronje |

Welcome to…Tanith Linden

 who has filled the post of Finance and Admin Assistant. She comes with experience in the golf industry, where she worked in top golf resorts in America and has all the credentials to replace Sarah. She is currently been trained by Sarah who will leave us on 28 February 2018

AB Cronje has been appointed as Workshop Assistant also on a 3 month probational period.

We are currently extending our restaurant hours to increase turnover and have also appointed Michelle Cronje, who has just completed a chef's diploma with International Hotel School. This position was created to bolster staff, with a view to reducing both overtime and unnecessary transport costs.

The appointment of these three positions has not increased staff costs, but remains within budget.

Gavin Sole

General Manager







Calling all Brainiacs and those wanting to learn stuff!
The really popular quarterly Quiz evenings start again on Wed 28th Feb at 6.30pm.
Chicken curry, rice and poppadoms will be served @ R85. The format will remain eight rounds including current affairs, music, pictures and a map round.

Every question and answer will be displayed on the big TV screen, which limits the space available to 15 tables maximum.

Please let Julie know your teams of four players by Monday 26th February to assist with catering and printing.

If you have an extra player, you are all very welcome to play, but in the interests of fairness, the prize will now be awarded to the best team of four.
If you don't have a full team, let me know and they will try to pair you up.
Many thanks to Val Volck for providing prizes for this month's winners. Much appreciated.

Contact Julie and Cleve Walker on 083 273 6840


Junior Golf

Look out for Junior Golf on most 

Sunday afternoons!

 Local Juniors are invited to come and play at junior member rates from 

2pm

. Littlies need to be under the supervision of their parents and we are going to start including some 9 hole Ind Stab junior comps. Next one is 

Sunday 18th!
Note

: 

not on 11th Feb as it's the final day of the Southbroom International ShootOut.

Saturday 10th February
BB Stab Open Field
1st – Heleen Hissey, Augi D'ewes, 50 pts
2nd – Gary & Lesley Godley, 47 pts
3rd – Tilly Nel & Olliver Ransome, 46 pts

Wed 14th February
Mens' Valentine Progressive Alliance
1st – 90 pts: Brian Hoggart, Gordon Moody, Kerry Fielden & Russell Johnson
2nd – 88 pts: Chris Poole, Malcolm Greenland, Colin McKay & Ross McKay
3rd – 87 pts: Roger Phillips, Art Germs, Malcolm Moorley & Bobby Jones

Ladies' Valentine Progressive Alliance
1st – 89 pts: Heleen Hissey, Lorna Johnson, Audi D'Ewes & Di Morris
2nd – 81 pts: Heather Anderson, Jenny Westray, Sandy FitzGerald & Jean Corfe
3rd – 78 pts: Shelley Myers, Irene Schanda, Janet Humphrey & Margaret Stoellinger




Last week we highlighted how, in the Launcher CBX Irons, Cleveland have brought together
metalwood innovation (distance & forgiveness) and Wedge leadership (control & precision).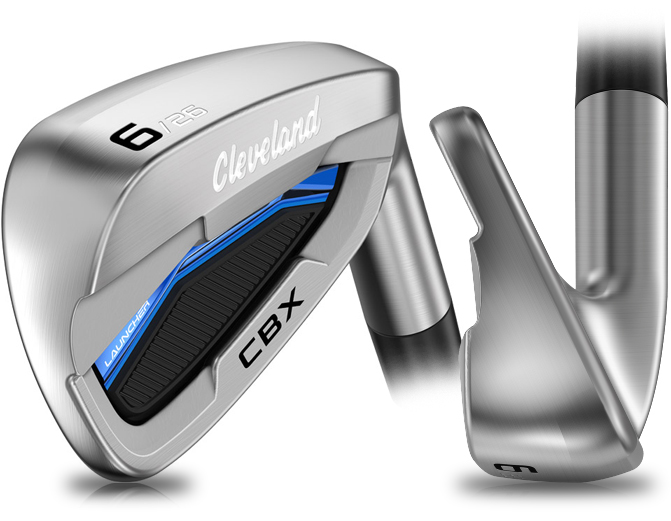 If you try the Launcher CBX Irons you'll notice the distance and forgiveness in especially the mid and longer Irons.
Face Cup Technology means that the face can
flex right to the edges. That will preserve ball
speed and launch when you strike the ball low
on the face, or towards the heel or toe.
The Irons have a lower profile as they get
longer, creating a progressively lower and
deeper CoG. The idea is to make your longer
irons as easy to launch as a Hybrid.

We think that hitting great mid and longer iron approach shots is an exhilarating feeling.
We think hitting precise shorter approaches, even from the light rough, provides real fulfillment out on the course.
We want to upgrade as many golfers' approach shots as possible this year.
Right fitted equipment or a better swing or both.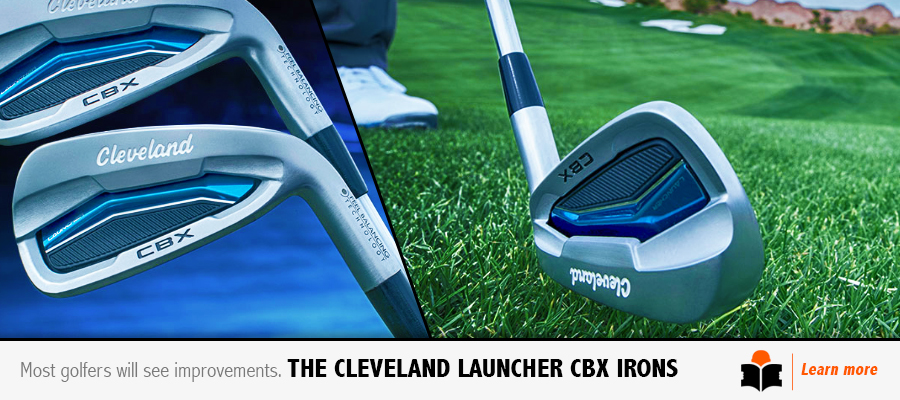 We're challenging all golfers who shoot in the 90's or even above, to start a journey to better golf.
To target a score in the 80's every time. Last week we kicked off a month of tips.
If you missed last week you can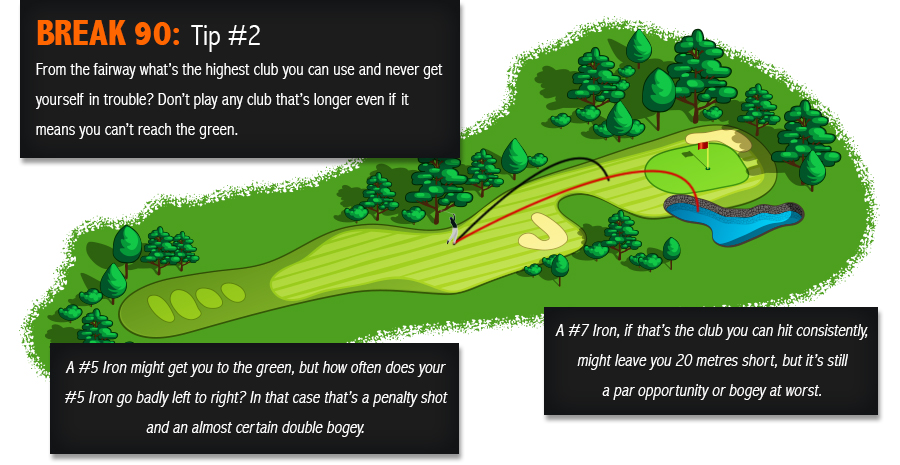 Try taking out of your bag,
the clubs you can't use consistently from the fairway, even if that
leaves you with just your #7,
#8 and #9 Irons and Wedges. Remove the temptation.
Now what did you score?

If your #7 Iron is the longest club that you can use consistently, then set yourself a
target to improve your #6 Iron. You're looking to get to the level where you never badly hook or
slice your shots and, on at least 85% of the time, you're hitting it within 10 metres of your target distance.
Don't struggle hour after hour without any sign of improvement though. Let us help.










Regards,
Derek and Sheena
Previous Newsletters
Greetings from Derek Wednesday, 16 December 2015 Well, this is our last Newsletter of the year. We have enjoyed keeping you updated over the past 12 months, and we hope that you have enjoyed it as well. The Club's website has enjoyed a total revamp and you must... read more