Weekly Newsletter from the Southbroom Pro Shop
Greetings from Derek
Saturday, 12 August 2017

Presidents Trophy Winners


Congratulations to Bob Thomas and John Fox
who scored 53 points, pictured with
Club President – Vic Pretorius (centre).
 
Congratulations to Eileen Neilson & Mary Carolan
who scored 45 points, pictured with
Lady President – Candida Amm.

Last week, I had a wonderful trip down south of Port Elizabeth to St Francis Links to play in the Pro-Pro road trip organized by Jeff Clause. It is such a beautiful part of South Africa and a truly great golf course. Jeff and his wife Liesl and their team do such a fantastic job in making your time there quite special. St Francis Links is a 'must play' golf course. Built on the dunes by Jack Nicklaus, it is quite demanding but such fun to play and it is in great condition. At times you almost feel you're on an Irish Links. A breeze and a few natural grassy bunkers will get your attention and test all your skills – all part of the fun.

 
St Francis Links

Let me know if you are headed that way and I will make your booking for you, and for sure Jeff and his team will look after you.

Southbroom has greened up quickly after the lovely rain on Monday and is looking so good.

 
Lovely to see the course wet again
 
The Young Guns enjoying 18 holes

It is hard to believe we are already into August and only four weeks away from spring treatment, but we have lots going on before that…. 

The Chicken Run

 this Friday afternoon, A 

9 hole Par 3 contest this Sunday

 from 1 pm – bring the kids and have a family afternoon!

On Sunday 13th August we are having another 5/10km breakfast fun run/walk – such great family time. This time, whilst waiting for prize giving, there will be a putting contest for kids I will supply the putters and balls. Registration is from 06h30 and we will start at 07h00. Dogs on a lead welcome.

| | |
| --- | --- |
| |   |

On Saturday the 19th we are hosting the 

Audi Quattro Cup

 which is a country wide Greensomes event. Johan Kinsey-Allers from South Coast VW and Audi and his team will look after all the field and a light supper is included after play. It's a special Day and standard Green fees and competition rates apply.

Towards the end of the month, we are very proud to host the KZN Amateur. There are times where members can play and we will organise a good rate for members at our neighbouring clubs. Lastly, on Wednesday 30th August test your general knowledge with a good Quiz Night! It is a busy month so come and have some fun.

Friday 4th August
Chicken Run 9hole Individual Stableford

Saturday 5th August
Men: Alliance
Ladies: Alliance

Sunday 6th August
Par 3 Contest – 9 hole comp from 13h00

Wednesday 9th August 
Men: Casa Toscana BB Stab
Ladies: Casa Toscana BB Stab
8am – 8.15am note early tee off times to allow
for Ladies going to the High Tea at 3pm

Saturday 12th August
Men: Combined Stab Alliance
Ladies: Combined Stab Alliance

Sunday 13th August
Southbroom 5/10km Breakfast Fun Run/ Walk
06h30 registration – 07h00 start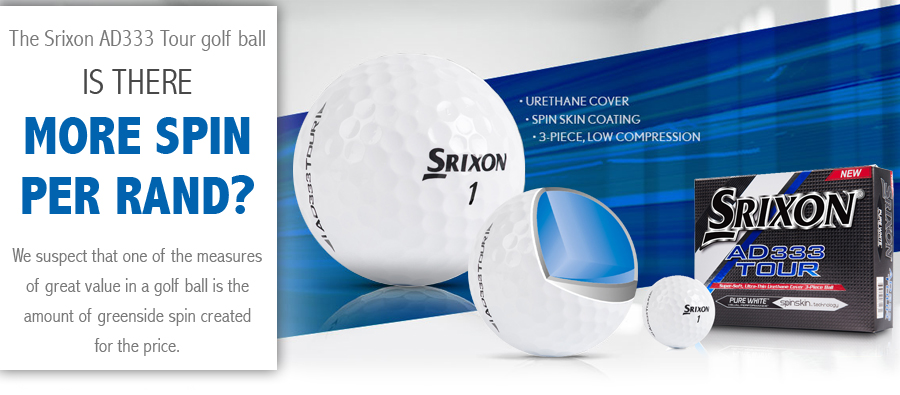 Srixon's proprietary Spinskin technology
means that more friction is created when
your Wedge makes contact with the surface
of the golf ball.





Saturday 29th July

Ladies – BB Stableford – Lady Presidents Trophy
1st Mary Carolan & Eileen Neilson 45pts
2nd Lizzie Currie & Allyson Thomas 44pts
3rd Julie Walker & Jan Germs 43pts

Men – BB Stableford – Presidents Trophy
1st Bob Thomas & John Fox 53pts
2nd Malcolm Greenland & Osie Osborne 51pts
T3 Gary Purtell & Ross Mckay 47 pts
T3 Erroll Amm & Mike Rautenbach 47 pts

Wednesday 2nd August

Ladies – Individual Stableford
1st Karin Asbock 37pts
2nd Allyson Thomas 35pts
T3rd Solange Fox & Michelle Davies

Men – Individual Stableford
1st Roger Hissey 43pts
T2nd Dave Neilson & Chris Miller 42pts
4th John Lloyd 40pts
Sunday 30th July The Round Table Golf Day last Sunday was a great success and Tournament Organizer Etienne du Plessis was well pleased with over R35 000 raised for a great cause.

Round Table Golf Day – Scramble Drive Alliance

1st Frans Van Rensburg, Hennie vd Berg, Johan & Jaco Venter 112pts
2nd Eugene Orsmand, Kevin Murray, Piet Joubert & Graham 111pts
3rd Vusi Mapumulo, Phiwa Mkhoma, M Zithumane & Emanuel Godongwane 111pts
4th Gordon Moody, Dave Page, George Wright & Paul Lawson 111pts
5th Dario, Et, Maritz & Ruan 110pts

The winning sponsor hole –
Team Wild Coast Cross Fit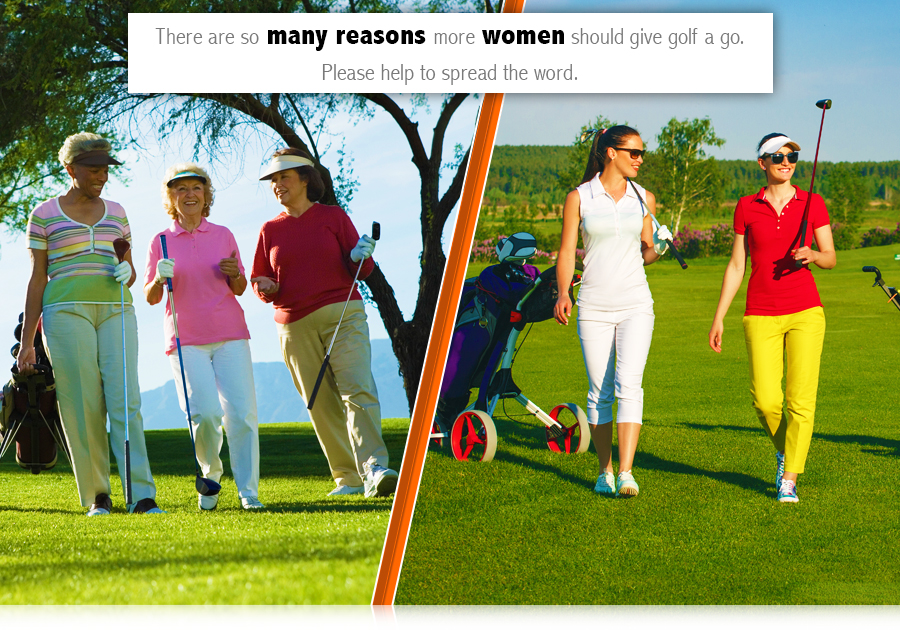 There's no question that for a beginner,
golf can be an intimidating game, especially 400
yards out from the hole.

But there is so much fun to be had from just
40 yards. No one said you have to start at 400 yards.
Most women who take up the game discover fun for life,
and friends for life.







Regards,
Derek and Sheena
Previous Newsletters
Greetings from Derek Friday, 11 September 2015 Fun Walk/Run Last Friday Evening we had an enjoyable 5km/10km Fun Walk/ Run. 77 participants started in in the twilight and finished in the dark. It is always fun to see all the headlamps moving around the course and all... read more