Weekly Newsletter from the Southbroom Pro Shop
Greetings from Derek
Saturday, 16 December 2017

Once again we have had rain during this past week with great sunny days in between, so the course is looking superb – albeit a little wet. The greens are putting beautifully and true. A tad on the slower side, which is actually what we want, because they are healthy and will take a lot of traffic over the next six weeks. It is very difficult to keep greens quick for extended periods without weakening them and we need to prepare greens for all year round, so a consistent role and a full growth is our major concern. Some golfers say that they like quick greens, but it can also slow up play because of way more three putts – add some wind & most golfers panic and the whole experience is not that pleasant! Scoring is far better on slower greens which means enjoyable golf and more people wanting to play the game.

At the end of the day, everyone wants to have a fun time playing golf and not a slippery left to right 20 footer that would trouble Rickie Fowler. How good was he last week? And it's so good to see the return of Tiger Woods!

| | | |
| --- | --- | --- |
| Sundowners on the patio, what a view | | 6th green hazard revamp |

Our hazard running across the front of the 6th green has had a revamp with rocks and logs adding some character to the stream. We will also be doing some planting between the rocks which should make it more visible from a distance.


There are some great events coming up, so be sure to book in the office!

After the Alliance on Wednesday the 13th there will be a Potjie by Nic van Deventer, so bring the family for a great evening. This December we have added a December Business/Open Day on Friday the 15th – it's an Alliance format which is always fun to play. The Spooner Rose Bowl Trophy is a Mixed greensomes format on Sunday the 17th.
Junior Club Champs is Tues 19th from 7.30 onwards – all Juniors welcome!
 Pro's Day  BB Stab  Saturday 23rd Dec  ( bookings open sat 9th)
Douglas Green Bellingham Golf Day     Wed 27th Dec  bookings open Wed 13th dec
to end off the day on a high note    Look out for the special Southbroom Major Alliance Day   Sat 30th Dec      

Save the Date
Carols in the Park : Sunday 17th December @ 6pm    Special guest Winson Smile
Southbroom Golf Club AGM : Tuesday 19 December @ 6pm
Ratepayers AGM at Southbroom Golf Club : Saturday 23 December @ 9am




| | | |
| --- | --- | --- |
| | |  Southbroom Main Beach |

Friday 1st Dec
Chicken Runners
Peter Hunter, 22 pts
Geoff Skelton, 21 pts
Colin Mckay, 19 pts
Cyprian Xolo, 18 pts

Saturday 2nd December
Ladies – BB Stab
1st – Lorraine Cook & Meryl Chambers, 43 pts
2nd – Ursula Spoerri & Augi D'Ewes, 42 pts
3rd – Irene Schanda & Shelley Myers, 41 pts

Men – BB Stab
1st – Dave Page & George Wright, 50 pts
T2 – Gordon Moody & Kerry Fielden, 49 pts
T2 – Johan Wentzel & Riaan Croucamp, 49 pts

Wednesday 6th December
Ladies – 9h Alliance
Front 9 1st – Allyson Thomas, Janet Humphrey, Rene Matthew & Solange Fox, 44pts
Back 9 1st – Di Morris, Augi D'Ewes & Gjetrud Kok, 34pts

Men – Alliance
1st – Cyprian Xolo, Joe Hartman, Basil Chetty & Derek James, 90ts c/o
2nd – Dave Fox, Jim Cook, Bob Clark & John Fox, 90pts
3rd – Mike Lig, John Neaves, Norman Farrell & Don Osbourn, 89 pts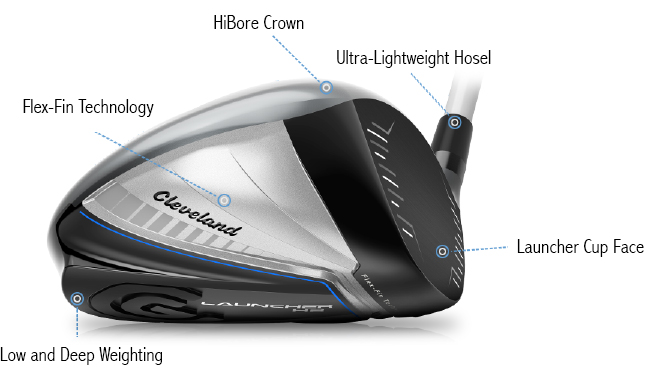 We're excited about the new Cleveland Golf range. Launcher re-born. Our excitement has been generated not by the technology,
but rather by the initial results for golfers looking for straighter, longer, ball flight from the tee.

The Cleveland Golf Launcher HB Driver is designed for distance, but it needs to be fitted to your golf swing.
Any Driver should be. So find more distance with an assessment.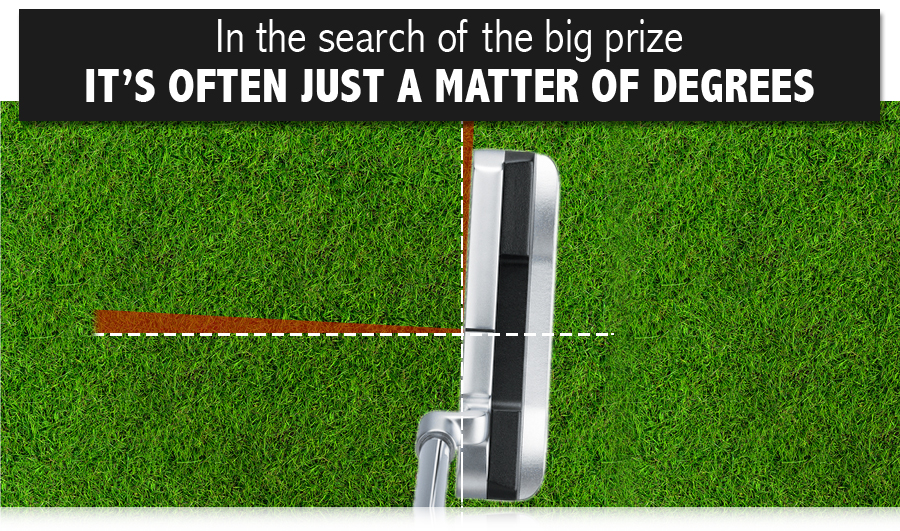 You can swing on the right swing path BUT if your putter face is open by just 2° at impact, then from 6' you miss.
On the putting green one thing leads to another.










Regards,
Derek and Sheena
Previous Newsletters
Greetings from Derek Saturday, 05 March 2016 WOW Team Cole & Fitzgerald had a great weekend Not only did they win the Quiz night on Friday (Apparently Paul knows pretty much everything!) but they also showed off their golfing prowess winning so won the Casa... read more