Weekly Newsletter from the Southbroom Pro Shop
Greetings from Derek
Wednesday, 02 May 2018

Half Way Orders

Members are advised that should they want to order items that are not usually prepared for half way, to please place their orders prior to tee off. This will ensure their specific needs are met timeously and half way will then take the required time that it should.


Winners all the way!

The Annual SPCA Day was well supported. Michael and Dalene and their team from SPCA thank all those who played and are thrilled to say that the day raised over R30 000.00 for the Lower South Coast SPCA.Congrats to everyone involved in sponsoring, playing and working towards this very worthy cause.

Sad news this week is the passing of Carl Wentzel. Carl was 100 years old. Just incredible!

We extend our sincere condolences and sympathies to daughters Lynn, Jill, Pat, their families and to all many friends.

A Memorial Service will be held on Monday 23rd April in the Chapel at the Margate Retirement Village at 11am followed by a gathering at Southbroom Golf Club at approx. 12.30 / 1pm.

Rest in Peace Carl. What an amazing life!

Carl is truly part of South Coast history He was the last Mayor of Southbroom and was Club Chairman in 1982. Of interest, we found a letter to the Herald from Nicola Mackenzie dated July 25th 2016.


Carl Wentzel

At one of the last annual general meetings of the then Town Board (

before amalgamation and in due course, absorption into the newly created Hibiscus Coast Municipality when all the towns, villages etc., lost their unique identities

) 

Carl Wentzel

 (

Chairman and last Mayor of Southbroom

) proposed the idea of erecting an entrance wall. This would have been around 1993ish. Everyone thought it a splendid idea – it was to be a community project. And as it turned out, the construction was entirely 3 voluntary with no cost to the town board. 

Ian Cochrane

 donated all the bricks and cement; 

Duncan Seth

 did the architectural drawings and 

Roger Langstaff

 and his crew built the two walls. Gratis.A small garden was later planted but over the years became a messy jungle. 

Libby Cochrane

 then decided to give it a makeover and to make the garden as maintenance free as possible. This was about 14 years ago. At the time, 

Len Harvey

 was involved in some pretty extensive building developments and on one of the sites, several gigantic boulders had been exposed – Libby knew they would make stunning features, so she asked Len to make it possible. Using a front end loader, Len did just that. Opting for a 'rock' garden over a number of weeks, 

Cedric Nhlumayo

, Libby's right hand everything-man and Libby, selected, lifted and carried in Libby's trusty trailer, in the region of 25-30 loads of river rocks. She then planted the aloes and agaves or 'swan necks' as they are commonly called – the three currently in bloom at the entrance really make a striking show.

So a total community effort – maybe other communities can be encouraged to do likewise – the Herald's pictorial series has certainly highlighted the fact. Time for communities to get on with making a difference to their own 'backyards' instead of arguing that it is up to the municipality.


John Neaves & Helmut Maidl

The winner of April's Dad's Army competition was 

Helmut Maidl

 with 35 points, and the runner-up was 

John Neaves

 with 32 points. Well done gentlemen!Dad's Army offer their condolences to the family of 

Carl Wentzel

 who passed away aged 100. Carl was a founder member of Dad's Army and will be remembered as 

always being the perfect gentleman

. Rest in peace.

Regards, Tim.


Great view down the First, taken by Charl Potgeiter

This week, the Goliath Herons were seen on the 13th hole. Unfortunately the Egyptian geese chased them away.

Tomorrow

 is the 

Casa Toscana Day

 and 

next weekend April 100 Club Draw

 on Fri 27th at 6pm.

The South Coast Hospice Cancer Care Classic BB Stab on Sat 28th.

Sunday 29th sees another Family Braai Day. Click on the poster below to enlarge.

I will be doing a short game and putting clinic at 10:00 on Saturday the 28th April with the latest Titleist equipment.

The planned walk last week was rained out, so the Changing Gears Spinning & Fitness 5km walk around Southbroom is happening again. This time starting from the Gym and finishing on Southbroom GC terrace. 

R20 donation towards SPCA 7am Sunday 22nd April.

Chicken Runners
Ian Mitchell 24 pts
VZ Greyling 22 pts
Uli Matzinger, Dave Fox, Heather Anderson, & Sandy FitzGerald 21 pts

Saturday 14th April : SPCA Day- BB Stab
1st– Roger Phillips & Malcolm Moorley 51 pts
2nd– John Fox & Art Germs 49 pts
3rd– Chris & Jo Ledden 49 pts
4th– Lizzie Currie & Janet Humphrey 48 pts
5th– Margret & Joseph Stoellinger 48 pts

Men- BB Stab
1st 47pts John Fox & Jeremy Fox
2nd 46 John Neaves & Don Osbourn
3rd 45 Malcolm Greenland & Colin McKay

Ladies BB Stab
1st– 48 Allyson Thomas
2nd– 44pts Mari Fielden & Di Morris
3rd– 42 Shirley Jeffery & Rene Matthew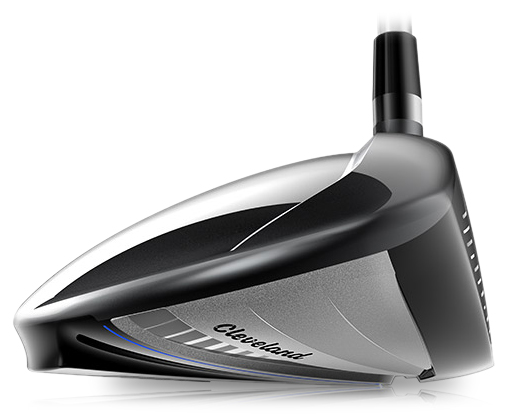 Most golfers would benefit from a slightly higher launch and less spin on their tee shots.
The Launcher HB, as its name suggests, is designed to get the ball onto a higher and longer ball flight.
But that's only part of the story.
Absurd ball speed from everywhere
The whole head is designed to flex along
with the face. That allows maximum
COR (or spring) to be delivered from
a much larger area.
Faster from everywhere
The added forgiveness is exaggerated further
by how the face cup is used to join the face
to the head. That allows the area towards
the edges to flex and offers spring
and ball speed.

We've been talking about the radical improvements in face technology and how they help your golf game.
If you want to challenge your performance off the tee, then now is the time to come and see us.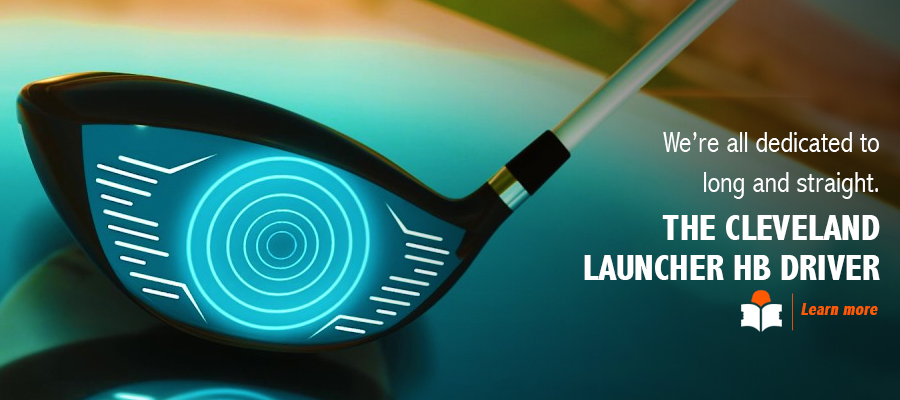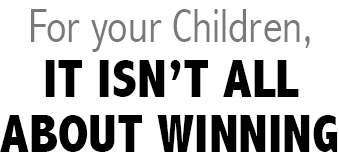 Some children can go on to be elite golfers. Some children may develop a competitive instinct.
Some children may get real social and personal value out of participating with friends.
That's why in the pathway of golf, there are two very large parts of the plan
we should never ignore for your child.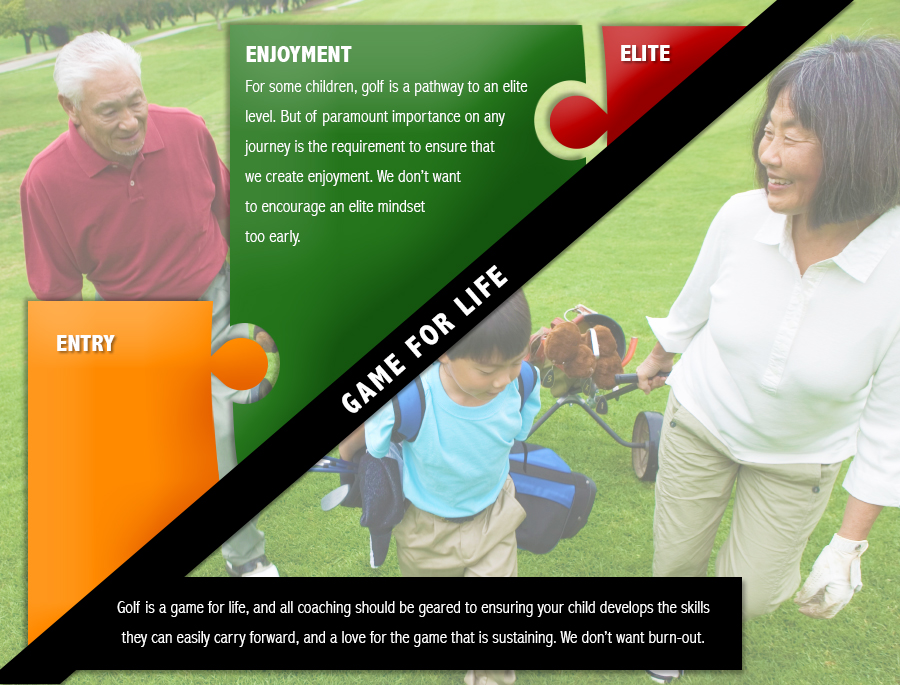 Whether it's introducing golf to your child, helping them master the fundamentals,
or taking them to new levels of expertise, we want to help. Come and talk to us about the best way to
introduce golf to your child or how to develop their ability.










Regards,
Derek and Sheena
Previous Newsletters
Greetings from Derek Tuesday, 06 September 2016 We welcome Spring with a Saturday Spring day Alliance Sat 3rd Sept! The ladies are welcome to wear a few flowers! Subscriptions Your annual Club Subscriptions are now due for Sept 2016-Aug 2017 and you should have... read more