Weekly Newsletter from the Southbroom Pro Shop
Greetings from Derek
Monday, 22 May 2017

Lovely pic sent in from John Whitnall


---

Adrian Couzyn

It was very sad news to hear of the passing of Adrian Couzyn on 15th May
Adrian was the on the Club Committee at the time that I was employed as Golf Professional back in 1997 and also he served as Chairman 1988 & 1999. He did so much for the club and was always a pleasure to be around.

I really enjoyed playing golf with him, he especially enjoyed taking a 2 club off the Pro. We miss you big time Adrian. Sincere Sympathies to his children David, Mark & Terri.

There will be a Memorial gathering held at the Southbroom Golf Club on
Saturday 3rd June 10h00 to 12h00.

---

THE CONCERT ON THE COURSE was moved into the clubhouse due to the rain and more threatening  that day but it was a huge success and enjoyed by over 280 happy folk.

It was a real family event with kids running around having fun on the golf course, parents listening to music and there was such a good spirit at the club. It was lovely to see the club house facilities at capacity and Well Done and THANK YOU to Dawne Murray for her vision and brilliant organization – Dawne wasably assisted by Deanne Purtell and the Club Committee Members.

---

There is a great video including drone footage in a 4min clip
on YouTube, check it out.

---

We survived 270 ml of rain from last Thursday afternoon till Tuesday morning on the course. Luckily there was no real damage but it was very wet.

Putting in drainage over the years has helped get golfers back onto the course sooner rather than later and clearly our water levels are up going into winter, the course is beautiful and being enjoyed by all our members and visitors. Its been a non stop week with large groups enjoying Southbroom.

Monday 15th May – Pics from Charl & Dane



Heads up Quiz-lovers


The next quiz will be held at Southbroom Golf Club on

Wednesday 31st May,

starting at 6pm or as soon as feasible after men's prize-giving. We can manage a maximum of 15 tables. Please reserve your table by Monday 29th, team. If you can't make a full team of four (or five), we will help make up teams.

Many thanks to Jenny Fox for sponsoring prizes for the winning team. The price is R75 a head which includes a light supper. To book your spot/ table please contact Julie walkerjuliea@gmail.com 083 273 6840.

Speaking of quizzes – Where on the Course? This photo – sent in by Bernie Vorster.

Where on the Course…

 Dads Army Victors – Tony Holness, Gerald Fitzgerald Malcolm Moorley & Norman Jeffery

The Winner of Dad's Army competition played on 2nd May was Gerald Fitzgerald on 36 points. Coming 2nd (Don't Panic) was Malcolm Moorley on 35 points. He won on a count out from Ossie (Sorry Ossie better luck next time).

Regards,
Tim D' Ewes

---

OUR FIRST SUNDAY SUPPER WITH MUSIC: Sunday 28th May, 6.30 for 7pm


All full and social members, and their family and guests, are invited to a very special music and supper evening at the club on Sunday 28 May.

There will be a carvery with a choice of three starters, three mains and three desserts catered by our visiting chef, Janet Larkins.
STARTERS
Minestrone Soup with Ciabatta bread and butter
Greek Salad with Croutons
Pate and Melba Toast

MAINS
Roast Pork with Crackling, Stuffing, Apple Sauce and Gravy
Roast Beef with Yorkshire pudding, Horseradish Sauce and Gravy
Roasted and sliced Chicken Breast with Gravy
Roast Potatoes
Selection of Seasonal Vegetables
Vegetarian option: Spinach, Grape and Feta Crepes

DESSERTS
Apple Pie and Custard
Roasted Walnut and Salted Caramel Cheese Cake
Fresh Fruit Pavlova

Many Southbroomers have had the pleasure of enjoying Janet's delicious meals and Sean's hosting skills until circumstances forced them to suspend their fantastic suppers for a while so it is a privilege to have them catering at the club.

Accompanying the meal will be the relaxing sounds of Papa and Mama James with their unique Madagascan sound.

Tickets are available at Southbroom Golf Club at R150 per person, including a welcome drink. Book early as only a limited number of tickets are available for this exclusive ticket-only event.
View menu.

---




Mail is still coming in re the recent Ladies Classic
As Always an event of any stature really depends on our Sponsors and Our wonderful Sponsors did the Tournament proud! We thank each and every one of them.

We thank all our sponsors for their generous support

---

• Aquelle • Arc Sportswear Bandit Golf • Baobab • Beaver Creek • Best of Golf • Beatrice King • Bob & Allyson Thomas • Brian Hoggart • Camelot Spa • Coral Tree Colony • Cutter & Buck Daiken Air-Conditioning • Della Kempthorne • Derrik & Rene Matthew • Estuary Hotel & Spa • Elizabeth Davies • Emthunzini Hats • Giorgio's Express • Golfino • Haskins Jewellers • Horst & Trude Lehrer • Howard Buttery • Hibiscus Insurance Brokers • Just So Chinese • Jo & Chris Ledden • La Trattoria la Terazza • Lake Navarone • Leopard Rock • LG Air-conditioning • •Lynne Blackstock • Mac Banana• Marxelle's Day Spa • Madame Silver • Margate Panel Beaters • Mel & Michelle Davies • Mizuno • Nike • Not Sheep • Outlook Trading Post • Peak Pals • Richard & Karen Bridgeford • Ramsgate Service Station • Riptide Restaurant • Realty 1 Southbroom • Riverbend Art & Wine • San Lameer Hotel • San Lameer Pro Shop • Sensasia Day Spa • Simarki• Swing Sportswear •Southbroom Pro Shop • South Coast Refrigeration & Air conditioning • Srixon • Swagg • Tamarind •Tanya's •Taylor Made • Vic Pretorius • YaYa's Cafe •

---

Many thanks once again for a fantastic tournament. You really go to such great lengths to make it so special and enjoyable for everyone. Congratulations! Also thank you so much for the special treatment we received with our own special parking space. We loved it. Looking forward to seeing you all again next year. Kind regards.
– Tessa Hinton and Jo Morley – Jepson 2016 winners

You guys really go out of your way to make this THE most amazing time. There is no one out there that can come close to what you do THANK YOU. – Helene Linder

Thank you to you all for a tremendous and most memorable tournament. A special thank you to yourself, Derek & Dane and all those behind the scenes who we don't get to see and help make the event as special as it is. Looking forward to next year Lots of love.
– Maureen Cann

A very big thank you to you, Derek and your team for the most wonderful time. Lol.
– Rita du Plessis

Thank you for another fantastic Ladies Classic –  you guys never fail to " hit the nail on the head". Jill and I had a fantastic time – so many laughs, delicious food, wonderful entertainment, and every now and then a few good shots out on the course. Your hard work is much appreciated and it's not surprising that this event has become so popular. Regards.
– Glynis Nisbet and Jill Bobbert.

A BIG thank you to you and all the others for a great Ladies' Classic. – Margaret Tanner
To Sheena, Derek and Team, thank you so much for a brilliant Ladies Classic… your attention to detail, humour and hospitality is legendary! We'll be back next year – but hopefully not defending our "Longest Day" title!  Warmest Regards.  – Pam Murdoch.

Thank you very much for once again putting on a wonderful tournament for the Southbroom Ladies Classic – Kath and I really look forward to this event and appreciate all the hard work you and your team put into making this a special event. Glad we didn't have it this week as the weather looks miserable! Once again thanks for a fun few days. Keep warm, Kind regards.
– Heather Steppe and Kath Jarvis

A huge THANK YOU to you all for another fantastic few days in Southbroom .You guys really go the extra mile & it is such fun & lovely to meet up with everyone every year. Take care & Many thanks again.
– Jill Bobbert

Thank you all so much for a wonderful event – our group of ladies thoroughly enjoyed it and everything was so well organised and seemed effortless. I hope you all get a chance for some much needed rest I am sure!
Thanks very much and hope to see you soon.
– Sue Donald

To all at Southbroom, Thank you to all who were involved for the most wonderful few days ! Wow, I don't think I will ever be the same again! Fantastic tournament and a beautiful golf course!
Best regards.
– Gwen Ortlepp Steenberg Golf Club

Trish and I rushed off at great speed on Tuesday as we had a plane to catch, so we left without saying thanks to anyone. As usual, the tournament was superb—organisation, cuisine, entertainment, camaraderie– and the hugely challenging golf course! Special thanks to you, Derek and your wonderful committee and staff.

I look forward to returning next year.

Kind regards,
Anne Barrow




---

Friday 19 May


Union Motors Business Day

Saturday 20 May
Men: BB Stab
Ladies: BB Stab
please note The Pam Quarmby Trophy Alliance has been postponed till Wed 31 May

Sunday 21 May
Wild Coast Challenge

Mon 22 May
Wild Coast Challenge

Wed 24 May
Men: BB Stab
Ladies: Ann's Scramble

Friday 26th May
100 Club Draw 6pm

Sunday 28th May  Sunday Dinner  see above

Wed 31st May
Pam Quarmby Trophy Alliance – Ladies please wear Blue!

---

The Mens Amateur Classic Entries went out this week. July 2nd -7th  If you would like an invitation please e-mail Sheenad 

djsheena@venturenet.co.za




The proverbial romance


Do you know the lie angle on your putter might be causing you to set up too far from the ball. Your eyes are inside the line.
Your natural aim will now be right of the true target line.





---
Friday 12 May
No Chicken Run rain

Saturday 13 May
Ladies – BB Stab
Did not play Rain

Men – BB Stab
1st Geoff Skelton & Dave Page 45 pts
2nd John Fox & Jim Cook 44 pts
3rd Cleve Walker & Richard Derman 43 pts

Tues 16 May
Ladies – Ind Stableford 
1st 39 pts Julie Walker
2nd 33pts Lynne Blackstock
3rd 31 pts Candida Amm

Men – Ind Stableford
1st 40 pts Norman Jeffery
t2nd 38 pts Malcolm Greenland & Ross McKay
---




Another great reason your children should
Have you ever noticed how much easier children can pick up new movement skills than adults? Watch an adult and child,
neither of whom has played golf before, and the child worries far less about the technical. They keep it simple in their minds.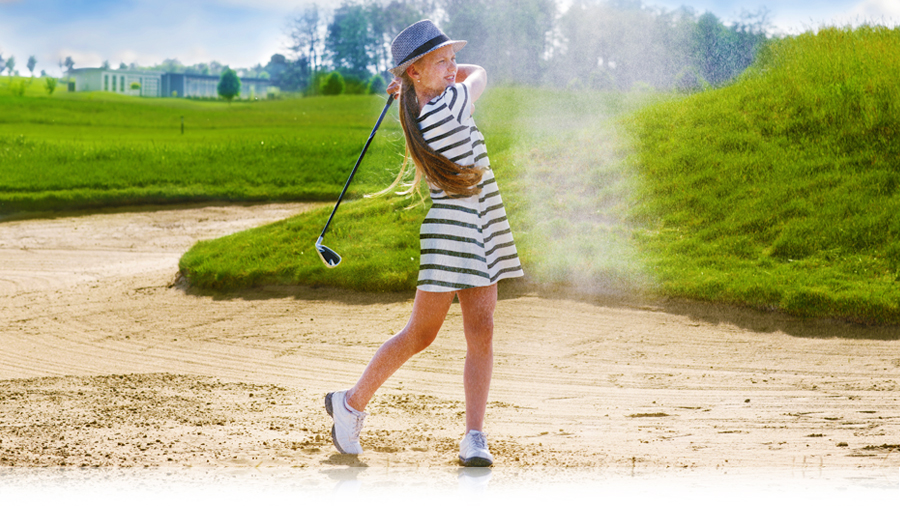 Once learned, Golf is a game for life. Not just the prime of life, but all of life. It's a game that brings friendships,
belonging and a whole lot of fun, laughs and great social experiences.

Giving your child a gift of learning how to play the game, while they find it so easy, is a really great gift that just keeps unwrapping
every time they go out on the golf course for the rest of their life.










Regards,
Derek and Sheena
Previous Newsletters
Greetings from Derek Monday, 22 May 2017 Stop Press The Mothers Day Concert on the Course is on Sunday  ~ To get into the concert area there are 2 pedestrian entrances  ~ the first is between the Southbroom Pro Shop and the 10th Tee. The second is in front of Coral... read more