Weekly Newsletter from the Southbroom Pro Shop
Greetings from Derek
Wednesday, 07 March 2018

SWISS DAY  Sat 3rd March

 : Thanks to Southbroom member 

Juerg Landolf

 for sponsoring the Men's Alliance. 

Gjetrud Kok, Regina Bosshart, Mariaan Padrutt, Ursula Spoerri,  Anita Landolf & Alexandra Huber

 will be spoiling the Ladies BB stab comp.

It's bound to be a  Red & White Saturday at the Club! Thank you to all involved.


Thanks Russel Mackenzie for the great pic!

Club Championships is next weekend

, and always a special event. The golf course is in great shape and we will be playing the ball as it lies 

(No Placing),

 which is the proper thing to do for a Championship.

The Titleist Twilight Putting Championship will be held immediately after play on Saturday which is always such fun and quite entertaining. There will be light meals available to purchase on Saturday evening ~ so stay and relax on the patio with sundowners and join in the putting knock out   Free entry.

After playing the 2nd round on Sunday, enjoy your buffet lunch (Which is included in your R180 entry fee) whilst we watch the leaders come in & while the Pro Shop prepares the results for prize-giving.

Club Champs is one the Major Events of the Golfing Calendar with the focus is on an enjoyable relaxed fun Championship. Come and join in a fabulous golfing, laughing, socialising weekend!






We have some great deals on golf clubs that must go

. So if you are looking for something new or just to spoil yourself because you deserve it, come in and chat or try a new driver, wedge, hybrid or putter!

This Week's Special
Cobras are on Special –  Cobra F7 plus  Drivers now R700 off – Were R4299  now R3599
Cobra F7 drivers   R700 off –   Were R3999 now R3299 
3 Woods  Were R1999  now R 1699
Cobra Hybrids   were R 1799  now R1499

| | | |
| --- | --- | --- |
| 17th tee | | The new Fig on the 16th growing nicely |

Remodelling of the 17th tee is well underway.  The Ladies 13th tee is done, as well as the Mens 11th tee, so some great work is being completed before the end of the growing season!

Thanks to 

Pieter & Avril

 of the Gallery Café in Trafalgar who sponsored last Saturday's Gallery Café BB Stab.  We look forward to next moths one!


Southbroom team relaxing in Kokstad during The Cecily Mackenzie Tournament

10 Southbroom Ladies enjoyed participating in 

The Cecily Mackenzie

 2 day event in Kokstad last weekend. Despite the single figure temperatures and icy windy conditions on Sunday, the team did well but narrowly lost the trophy to Margate. Next February 2019, Southbroom is looking forward to hosting the popular event.

Congrats to all our February 100 Club winners!


Horst & Trude Lehrer

We extend our sincere condolences to 

Horst, his family & their many friends

 at the sad news of Trude's sudden passing on Monday 26th Feb 2018 after a short illness. The family held a memorial gathering at their home on Thursday 1st March and there is also a 

Remembrance Service

 at Margate Catholic Church on 

Friday 02 March at 17h30 (22 Johnny Ralph Crescent Margate 4275)

.

Trude's gardening skills were reknowned and so many people have shared their wonderful Southbroom garden and hospitality when they returned from Austria each year to enjoy the African summer.

Friday 23rd February
Chicken Runners
Mike Anthony 20 pts
Des Erasmus 20 pts
Ross Mckay 20 pts

Saturday 24th February
Ladies- The Gallery Café BB Stab
1st– Alexandra Huber & Ursula Spoerri 46 pts
2nd– Janet Humphrey & Jean Corfe 45 pts
3rd– Hannah Hierhold & Michelle Davies 43 pts

Men- The Gallery Café BB Stab
1st– Gavin Edwards & Jaco Das 50 pts
2nd– Richard Derman & Rob Williams 49 pts
3rd– Brian Jolliffe & Anton Kohrman 48 pts
4th– Ursula Spoerri & Mariaan Padrutt 42 pts

Wed 28th February
Open Alliance (1 score on Par 4's, 2 scores on Par 5's, 3scores on Par 3's and all 4scores on 18)

1st– 78pts Jannie Ackerman, Russel Mackenzie, Nic van Deventer & Jason Ackerman
T2nd– 77pts Nico & Anne Faber, John & Maeve Mullane
T2nd– 77 pts Roger Phillips, Steve Wells, Emil Hierhold & Boris Barnard
4th– on c/o 76 pts Jean Corfe, Meryl Chambers, Colin Steyn & George Haswell




Most golfers are looking for equipment that will make the game a little easier,
allowing them to experience the real joy of a good golf shot more often.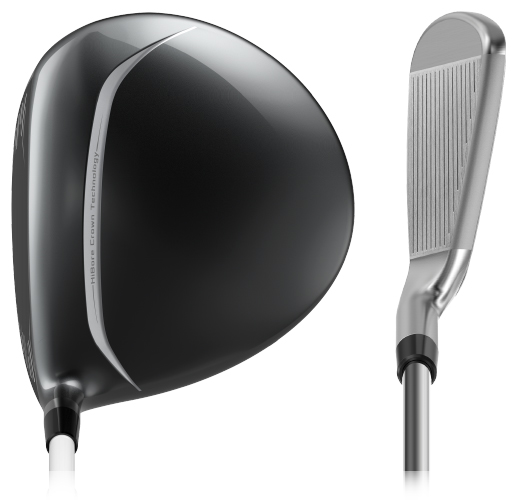 Where would your game most benefit from an improvement?
Do you need to get the ball in play more often, with the added
bonus of being further down the fairway? Or would you enjoy hitting
a longer Iron knowing it's likely to land on target, converting more
tee shots into good scores? Why not start with an assessment with us?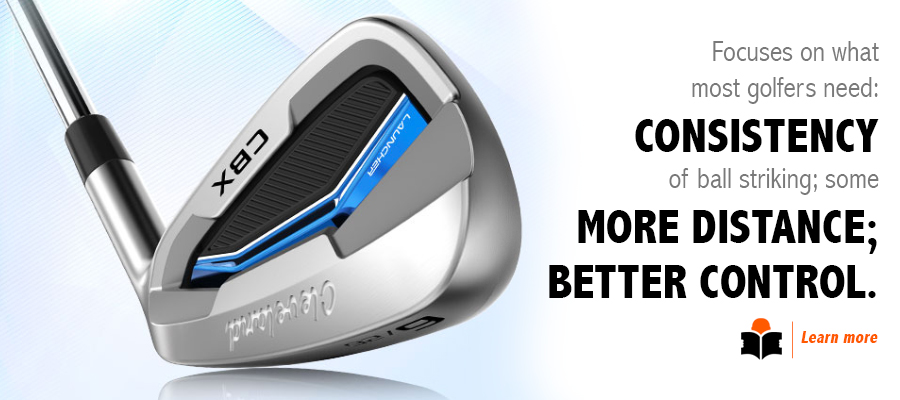 Have we inspired those of you shooting above 90, to target 89 or less on every occasion this year?
How much better is 16 bogeys and 2 pars (on any Par 72), than what you have to
live with if you're shooting 95 or higher? So our final tip:
| | |
| --- | --- |
| | How many 3-putts do you have to suffer each round? Most inexperienced golfers' cards will reveal 3 or more 3-putts each round. Remove those and you're 3 shots (or more) closer to 89. So here are two suggestions: |
| | |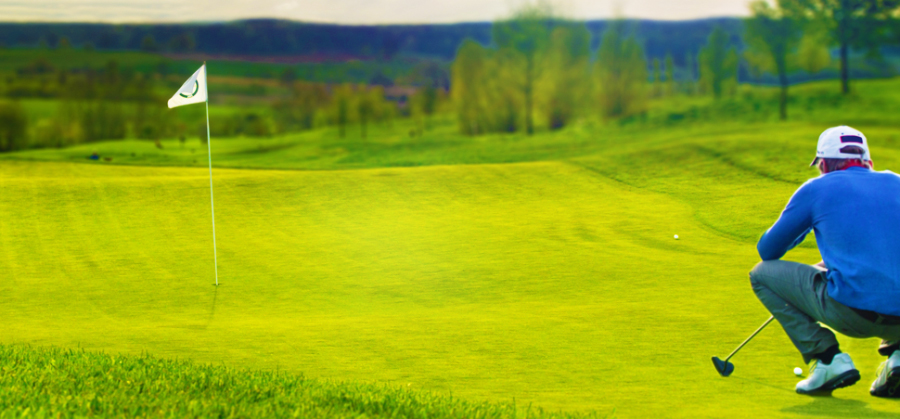 Most 3-putts have, at their root, a poor first putt. Sometimes it's a poor read.
Sometimes, poor contact. But mostly, less experienced golfers suffer with poor control of speed and distance.
So let's fix it.


Understanding what will happen in the last feet of the putt will not only lead to more great putts that drop,
it should also leave you with a little thought: an easier 2nd putt.


Every golfer can become a wizard of the greens. There are skills that everyone can learn.
You'll be amazed at the impact it will have on your scorecard.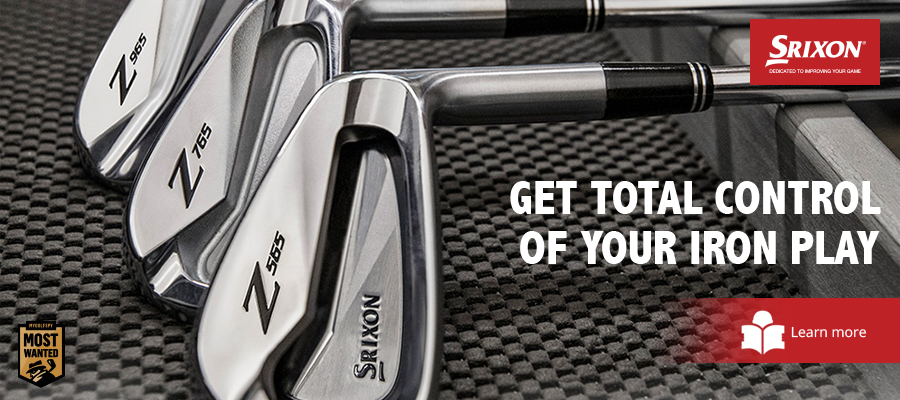 Regards,
Derek and Sheena
Previous Newsletters
Greetings from Derek Sunday, 25 February 2018 100 Club Draw Friday 23rd Feb 6pm: Attendance Prize R3000 I had a wonderful day on Wednesday playing in the Ladies SA Masters Pro Am at San Lameer. Stacy Bregman was our Pro. What a lovely lady and brilliant golfer she is.... read more