Greetings from Derek
Wednesday, 02 May 2018

Are you in the mood for winning?

 Pop into the bar on Friday 

27 April

 for the 100 Club Draw at 6pm. The attendance prize is a whopping 

R2000

, followed by the Fast 

5000 Draw!

Join us on Saturday, 28 April
Member Feedback Meeting (see below)
Once the Members meeting at 08h30 in the bar has finished, stroll down to the practice green for a Short Game & Putting Clinicwith Derek at 10h00.

Thanks to Audi Centre Margate for sponsoring last Friday's Business Day and to Casa Toscana for sponsoring  last Saturday's members competitions.

Enjoying first place honours in the Audi Day were Johan Wentzel, Tony Westoby, Brian Joliffe & Jaco Das! 

Johan is married to Vicky Wentzel,  the  total powerhouse behind the South Coast Bike Week. This time of the year the coast really revereberates with the deep rumble of all the bikes!

First prize in the Casa Toscana BB Stab Men were Tony Holness & Terry Sheppard. We know that all the 12 winners will enjoy their meals at the popular restaurant!

Don't miss 

The South Coast Hospice Cancer Care Classic

 BB Stab on Saturday 28th April

We are gearing up to welcome 124 ladies coming to play in the 15th Ladies Classic!

Sunday 29th April is family braai day!

Friday, 20 April – Audi Centre Business Day Alliance
1st – Brian Jolliffe, Tony Westoby, Johan Wentzel & Jaco Das, 94 pts
2nd – Kevin Murray, Eugene Orsmand, Chris & Jo Ledden, 93 pts
3rd – Bob Carmichael, Chris Miller, Errol Amm & Nick Van Deventer, 93 pts
4th – Gary & Lesley Godley, Emil & Hannah Hierhold, 93 pts

Saturday 21st April – Ladies, Casa Toscana BB Stab
1st – Mari Fielden & Jean Corfe, 45 pts
2nd – Rene Matthew & Trish Amm, 44 pts
3rd – Jo Ledden & Janet Humphrey, 42 pts

Men – Casa Toscana BB Stab
1st – Terry Sheppard & Tony Holness, 49 pts
2nd – Craig Treherne & Chris Miller, 48 pts
3rd – Stuart Janvier & Piet Joubert, 46 pts

Wednesday 25 April – Men's Alliance
1st – Roger Hissey, Roy Deakins, Bob Carmichael & Gary Godley, 96 pts
2nd – Malcolm Greenland Rory o' Donnell & Colin McKay & ghost, 94ppts
3rd – Errol Amm Derrik Matthew, Geoff Skelton & Ghost, 93 pts

Ladies – Alliance
1st – Shelley Myers, Jenny Westray, janet Humphrey & Michelle Davies, 87 pts
2nd – Mari Fielden, Lesley Godley Heleen Hissey & Carol Lamb, 84pts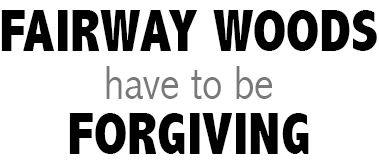 The Fairway Wood is probably
as difficult a club to hit as
any in the bag.

It's hugely useful if you
can hit it consistently,
but almost a waste of space in
the bag if you can't.

So improvements in face technology to
increase forgiveness across
the face are welcome.
The fitting and setup of this
club is critically important.
Everything you can do to
make sure the ball launches
easily and accurately,
should be done. That includes
investing time to find the shaft that translates difficult into easy.

An assessment and fitting is of paramount importance.


Make sure the Fairway Woods and Hybrids in your bag are as easy to use as possible, and integrated
so that you have no big distance gaps or overlap from the clubs at the top of your bag.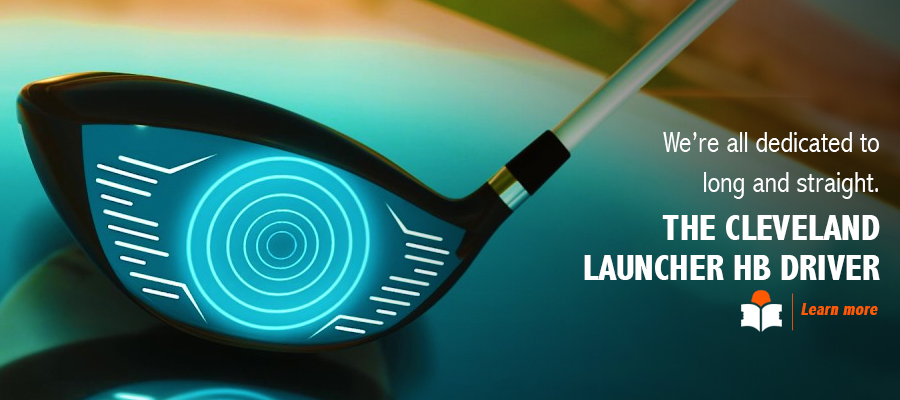 Whether we're coaching them, or you're out with your child on the course or Range, never forget the need for FUNdamentals.

Yes, we want to teach the FUNdamentals of balance,
movement and coordination.

Yes, we want to make sure they
grasp the FUNdamentals of
hitting a golf ball.

Sure, we want them to
have the FUNdamentals of
how to play the game.

But, we want it to be
always FUN.
But actually, it shouldn't be different for anyone coming to learn the game. There are four steps,
and each child, or golfer, can decide where is far enough for them.

Whether it's introducing golf to your child, helping them master the fundamentals,
or taking them to new levels of expertize, we want to help. Come and talk to us about the best
way to introduce golf to your child or how to develop their ability.










Regards,
Derek and Sheena