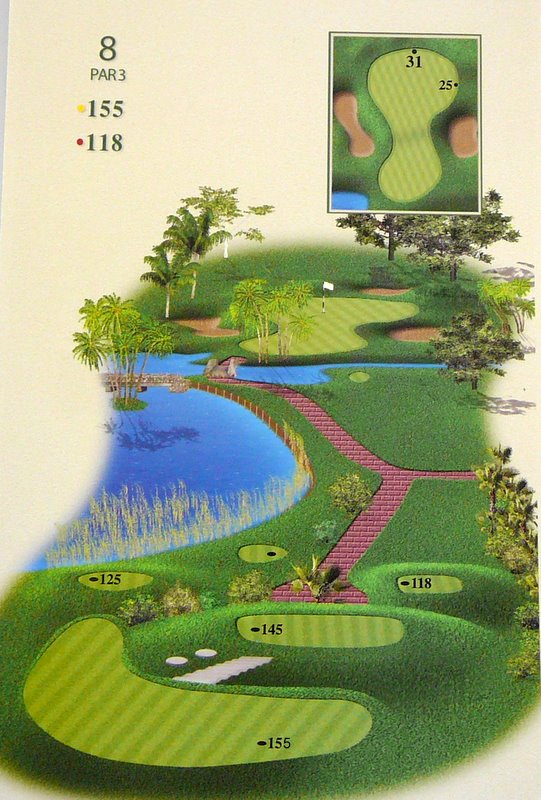 Par 3; 155m; Ladies – 118m; Stroke 9
A tough Par 3 where short or left is dead. Hitting from an elevated tee to a large green with bunker right and water front and left, is not easy!
KEY HOLE
A spectacular hole played from elevated tees over water to a green that has a bunker right and water left and in front. There are superb views over the course and the ocean from all the tees. With 3 men's tees, 3 ladies tees, and changing winds, it's a new hole every day!