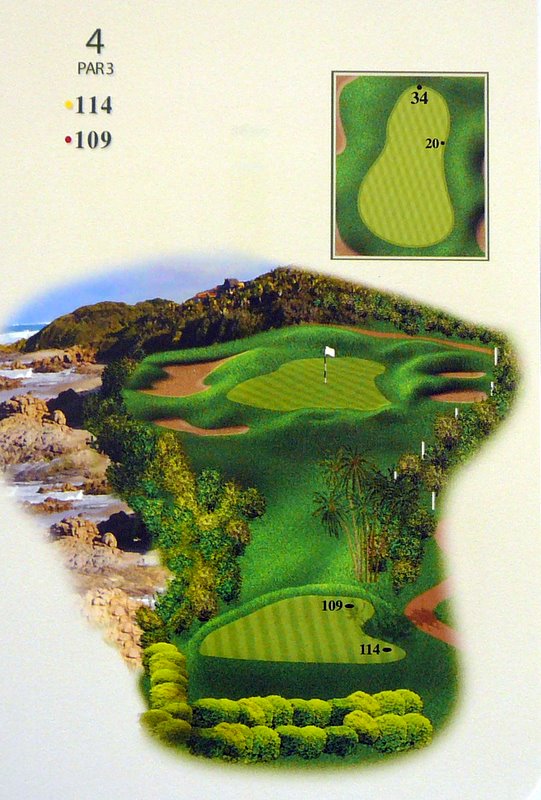 Par 3; 114m; Ladies – 109m; Stroke 17
A very short but under-rated Par 3. Take extra time whilst on the tee to absorb the magnificent ocean view! Bunkers surround the green. Be careful not to be caught by the length of the green.
KEY HOLE
This is one of the most talked about holes in Southern Africa. Whilst on the tee, take an extra second or two to absorb the magnificent view. The tee is perched above the Indian Ocean and sightings of whale and dolphin are common in winter. Whilst a short Par 3, it is difficult into a south-east wind and the green is deceptively long.