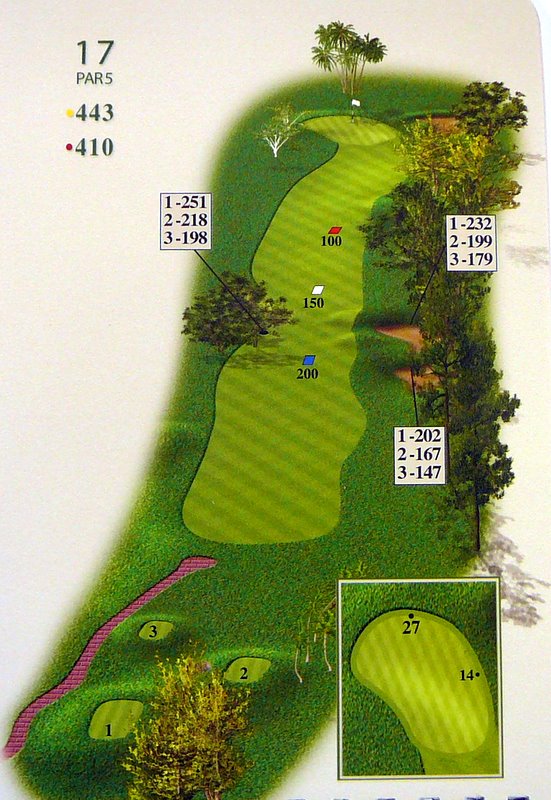 Par 5; 443m; Stroke 18 (Ladies – 410m; Stroke 10)
Two par 5's to finish, how tough can that be? Well, 17 has ruined many a scorecard! The fallen tree left opposite the fairway bunkers has narrowed the hole somewhat and with bush up the length of the hole, some good hitting is needed. When you get to the small slightly angled green, choosing the right line is not easy.
KEY HOLE
A narrow Par 5 between trees and bunkers that plays either directly into, or with the wind, with 'trouble' left and right. This is a straightforward, really good hole where the well-guarded green hides subtle slopes.