"When you need security for yourself, business or your home, you want to feel confident that protection is top priority."

– Maser Security
Course news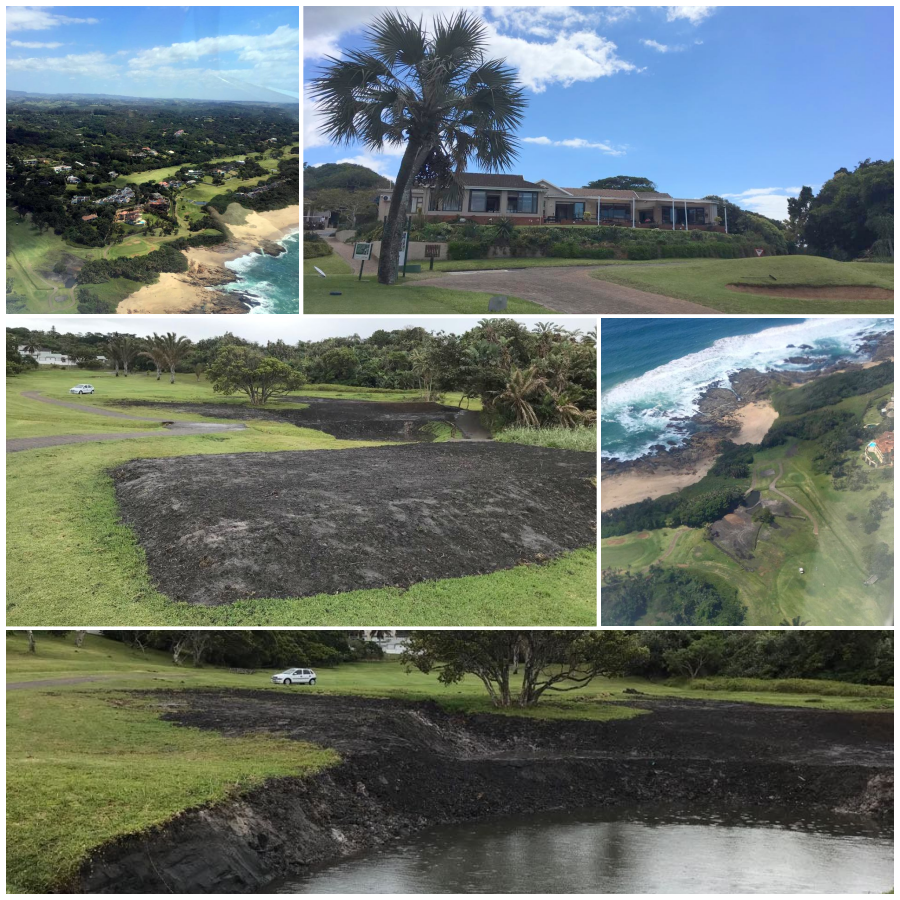 5th hole – Reshaping the waterways
Our course is gearing up for the festive season
The golf course is looking absolutely wonderful and the greens are taking shape after a cold September and October following Spring Treatment. The workings on the 5th hole sponsored by Heinz Seiser are looking great and will take real shape once the grass is planted and starts to grow.
It is all adding to the gem that is Southbroom Golf Club and I am sure we are in for a great season.
Club News
New Scorecards just arrived!
Our new scorecards are in play. A huge Thank You again to Chris and Joe Ledden for sponsoring them!
They really do look classy.  Please look at the adverts on the back for all the contact details needed of their two businesses.
CTL Group Holdings specializing in Industrial Relations, Training & Development, Employment Equity & Skills & BEE Services.
www.ctl.group.co.za
011 794 7928
Helen Lammers
Ubuntu Resource Management. (PTY) LTD for all your Permanent / Contract/ Temp staffing requirements & all labour related matters handled by their legal department with over 25 years experience. www.ubunturm.co.za
Email: sales@ubunturm.co.za
011 794 7928
A few things have changed on the score card which makes them both better and simpler.
1. All the tees have the same strokes, both the men's and the ladies.
2. As a local rule and to speed up play, you may play a provisional ball from the drop zone on No. 8 before searching for your original ball that may have crossed the hazard.
3. Our distance markers in the fairways are all now to the middle of the greens.
So all distances both on scorecard and fairways are to the middle of the greens. Simple.
Pro Shop news
The Titleist Demo Morning last week was a good morning despite the crazy winds! Above is Bernie Vorsterenjoying trying out all the various clubs!  Wonderful backswing Bernie!
The new FootJoy Shoes have just been unpacked! Come and have a look.
Congratulations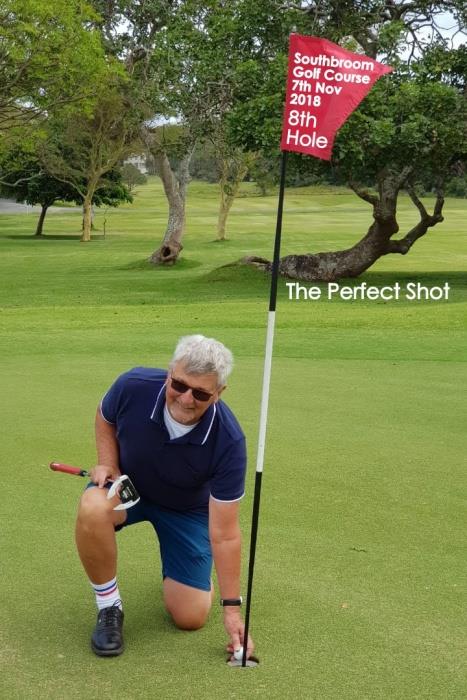 Hole-in-One!
Maurice Wilkinson enjoyed his very first Hole-in-One.
His perfect shot on the 8th hole was happily witnessed by his 4-ball during the Wed Comp, during their visit to Southbroom from Selborne!
Upcoming events
Upcoming Competitions
The Annual Captains Trophy and The Curlewis  Shield will be played for on Sat 10th Nov.
All the Qualifiers will be vying for the Trophies!
| | | |
| --- | --- | --- |
| | | |
The Score Card
Friday 2nd November
Chicken Runners  – Ind Stab Front 9
20 pts Nick v Deventer
19 pts Danie Schutte
18 pts Bob Carmichael &Phil Verwey
17 pts Ersnt Westendorp & Ram
Saturday 3rd November
Ladies Casa Toscana BB Stab
1st- Irene Schanda & Solange Fox 44 pts
2nd- Jean Corfe & Jeanne Powell 42 pts
3rd- Lee Mutch & Maeve Mullane 41 pts
Saturday 3rd November
Men's Casa Toscana BB Stab
1st- Wally Robinson & Howard Kelly 43 pts
2nd- George Haswell & Colin Steyn 43 pts
3rd- John Mullane & Nico Faber 42 pts
C/O Bob Carmichael & Brian Hoggart
Wednesday 7th November
Ladies Alliance 2 to Count – All scores on Hole 18
1st- 79pts   Carol Lamb, Della Kempthorne, Maeve Mullane & Candida Amm
Men's Alliance 2 to Count – All scores on Hole 18
1st- 88 Chris Ledden, Piet Joubert, Erwin Schanda & John Lison
2nd- 86 Frans Vermaak, Johan Palm, Wieter Palm & Nic van Deventer
3rd- 84 Dane Adendorff, Connor James, Gavin Sole & Ryan Birnie
Hole-in-One: 8th Hole- Maurice Wilkinson
Hole more putts
Roll your ball like a Tour Pro
Combine the correct putter loft with your angle of attack into the ball and you will notice immediate improvements on the greens. It is crucial to have loft at impact to lift the ball out of the depression its found in at address.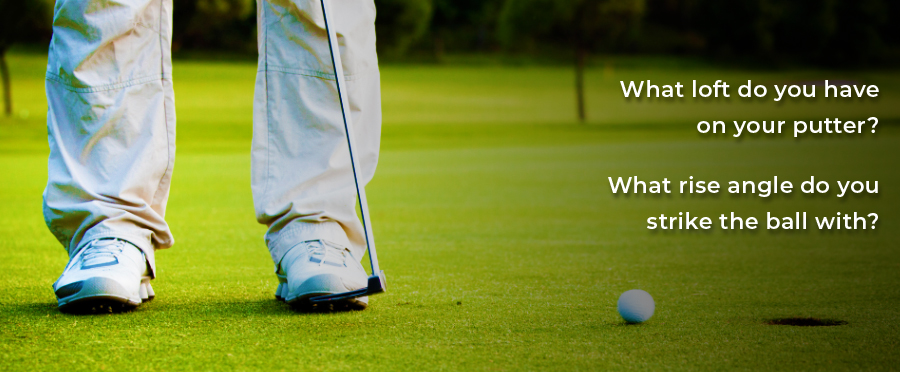 Which image illustrates you at impact?
Having the incorrect hand or ball position for your putter's loft will cause:
Poor roll (bouncing).
Poor distance control.
Off-center strikes.
And failure to start the ball on line.
Become a world class putter
Starting the ball on your desired target line is directly impacted by how much loft you
have at impact. Do you know if it's your putter or your technique stopping you
from becoming a world class putter? Let us help you find out.
Contact us now for a putting assessment >
Get your precision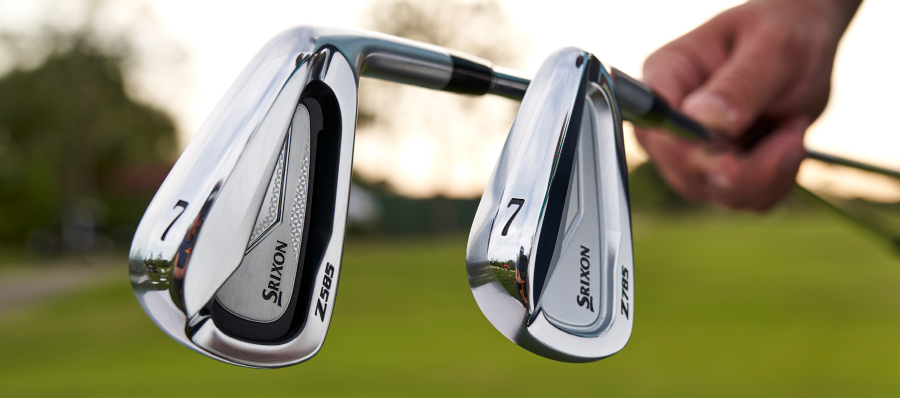 Srixon Z 785 and Z 585 Irons
 The new Srixon Z 785 and Z 585 both offer exciting new advancements in technology
designed to provide precision into the greens.
Learn more >
Play more golf
Getting better over 9
We want you to hit better shots more often; to invest some time in improvement; and enjoy that journey.
So why not, with 3 friends, book 9 holes of playing lesson with us?
We'll play a Scramble Drive (so you all play our 1st and 2nd shots together);
you'll have a laugh with your friends (or make new friends);
and we'll give you swing coaching and game management advice over the 2 hours.
Improve while playing
Playing golf, accompanied by a golf coach, for most golfers, is the best way to develop your golf game.
It's also a lot less expensive than 2 hours of lessons. Whether there's four of you or not,
if you're interested in improving your golf this way, then please:
Contact us now >
Cleveland Golf RTX4 Wedges
The new Cleveland Golf RTX4 Wedges deliver ball-stopping spin and control, along with designs that offer you options.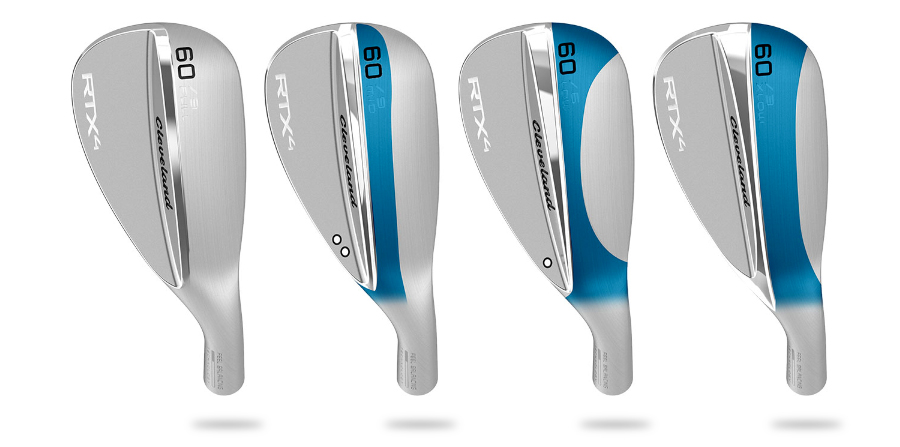 If you haven't upgraded your wedge set in a while, the Cleveland Golf RTX4 Wedges and the number of options they offer you greenside should be an inspiration to improve your short game.
Learn more >
Regards,
Derek and Sheena