Greetings from Derek
Tuesday, 13 June 2017


Thanks to Michelle Davies for this wonderful Autumn pic of the 13th


and Rene Matthew sent in these fabulous snaps of the the 8th tee and how its all matured
Thanks to Liz Norton and all her dedication and wonderful knowledge and green fingers.
The gardens are looking amazing and many members and visitors comment on them!


Sanlam Division Winners
C div -Tony Westoby   B div- Bob Clark & A div- Malcolm Greenland

 Sanlam Ladies Winners Irene Scanda- nearest the pin
C div -Julie Walker, B Div  Sandy Fitzgerald , &  A div Rene Matthew

The

Sanlam Cancer Challenge Ind Stab

saw our Division winners ( See above) gaining entry to the next round. We wish them all the best on the

20th August

where the Men will go to Umdoni and the Ladies travel to play at Maritzburg CC for the Regional rounds of this popular event.

| | | |
| --- | --- | --- |
| Captain Gerald  FitzGerald  team vs Vice Capt Don Osbourn team | | Lady Captain Michelle Davies vs Lady Vice Allyson Thomas |

This Saturday is

The Captain vs Vice Captain tussle

. The format is a BB stab but Match vs Match will determine the winning team, Ladies teams please could the Captain's team wear Purple and Vice Captain Allyson's Team wear pink.

And the Men Comp if  – the Captain's Side  could wear light colours and Vice Captain Don's side wear darker colours if possible!

An extra R10 onto your R20omp monies will see each player on the winning side enjoying their well earned extra hard cash R20 note. Golf will be followed by SA Rugby vs France at 5pm, and Ribs & Chips or Fish and chips served at 7pm. The bigger TV screens in the bar are super to watch all the sport on! A hearty thanks to all the special local and up country members who made the new TV's possible with their generous donations. It really benefits all of Southbroom!


Best Dressed in The tuna Day   Billy Lorenzo, Bruce Cunningham
John Caple  & Richard Mills

Tuna Day – Pro Shop team
Connor, DJ , Van Zyl & Dane

The

Annual Tuna Angling Day

now in its 24th year was a full field on Sunday and saw many local golfers, business men, 'not so regular' golfers, great fishermen and women all thoroughly enjoying the day. The watering holes were great fun and well supported and the prize giving was a great buzz. The best dressed 4 ball was the Gayridge team in their YMCA outfits! And the best sponsored hole was voted to be Gayridge Poultry Farm on the 1st! Super to see John Caple  of Gayridge playing! John sponsors our weekly Chicken run vouchers. Much Appreciated John and your team. Thanks to energetic Tuna Angling Club organizers Billy Lorenzo & Kurt Kuhn. What a great vibe and so super to see all the friends and families enjoying Southbroom!

It was good to have a Pro Shop 4 ball playing, just a pity we couldn't beat the fishermen though!

Fixture List – Week at a glance


Friday 9th June
Chicken Run

Sat 10 June
Men: Capt vs. Vice Capt BB Stab
Captain's Team wear Light colours & Vice Captains team wear dark colours please

Ladies: Capt vs.Vice Capt BB Stab Captains Team wear purple
& Vice team wear Pink

Wed 14th June
Men: Alliance
Ladies: Alliance

Friday 16th June
Union Motors Business Day Alliance

Sat 17th June
Men: Bilton Trophy BB Bonus Bogey
Ladies: Noelle Edwards BB Stab

Sunday 23rd June
Southbroom Men's Open
A Dic 0-9
B Div 10-15



Making it easier to play short-game shots
Good technique is important if you want to hit 40-metre pitch shots consistently close to the hole.
But so is the state of your equipment.
Your short-game equipment (including your golf ball) should work to add control to your scoring shots.

If you're looking to lower your handicap, then you also want the additional options offered by a variety of lofts,
and different grinds offering shot-making versatility.
Your scoring clubs are critical to the number of shots you finally register.
If you've never had a short-game or scoring club assessment,






Saturday, 2nd June
Chicken Runners
– 9h Ind Stab
Heleen Hissey 23 pts
Chris Miller 19 pts
Rene Matthew 19 pts
George Wright 19 pts
Saturday 3rd June
Ladies Sanlam Cancer Challenge Ind Stab A Division
1st Rene Matthew 29 pts

B Division
1st Sandy FitzGerald 40 pts
2nd Mari Fielden 36 pts
3rd Eileen Neilson 35 pts

C Division
1st Julie Walker 34 pts
2nd Meryl Chambers 34 pts
3rd Heleen Hissey 31 pts

Men's Sanlam Cancer Challenge Ind Stab

A Division
1st Malcolm Greenland 42 pts
2nd Mike Anthony 36 pts
3rd Gavin Sole 36 pts

B Division
1st Bob Clark 41 pts
2nd Dave Neilson 36 pts
3rd Guy Wilson- 36 pts

C Division
1st Tony Westoby- 44 pts
2nd Paul Lawson 42 pts
3rd Richard Mills 40 pts
Sunday 4th June
Tuna Angling Day
– Alliance Scramble Drive
1st Craig Mitchell, J Chapman, Glen Smith & Tino Kankowski 115 pts
2nd P Govender, C Moodley, D Pather & P Kandasamy 113 pts
3rd Kyle Pride, Rory Mannix, Brian Mannix & Tiege Doring 113 pts
4th Gavin Sole, Graham Sole, Keagan Burton & Peet Du Preez 109 pts
5th John Pinnoy, Greg Pinnoy, Bones Coertzen & Justin Naidoo 108 pts
6th Ashoo Singh, Preggie Perumal, Sharms Govender & Rishen Govender 107 pts
7th Ryan Ringo, Eddie Ringo, Daryl D'Arcy & Paul Tedder 106 pts
Wednesday 31st May
Ladies- BB Stab
1st 49 pts Carol Lamb & Irene Schanda,
2nd 45 pts Jean Corfe & Candida Amm
3rd 43 pts Julie Walker & Jeanne Powell
Men- BB Stab
1st 49 pts Cleve Walker & Peter Volck c/o
T2nd 49 Graham Volck & George Haswell Phil Verwey & Dix Vorster



Putting the game into your short-game
While you're playing a full 18-holes, there is another game or two you should keep track of.
One is your average from 50 metres in.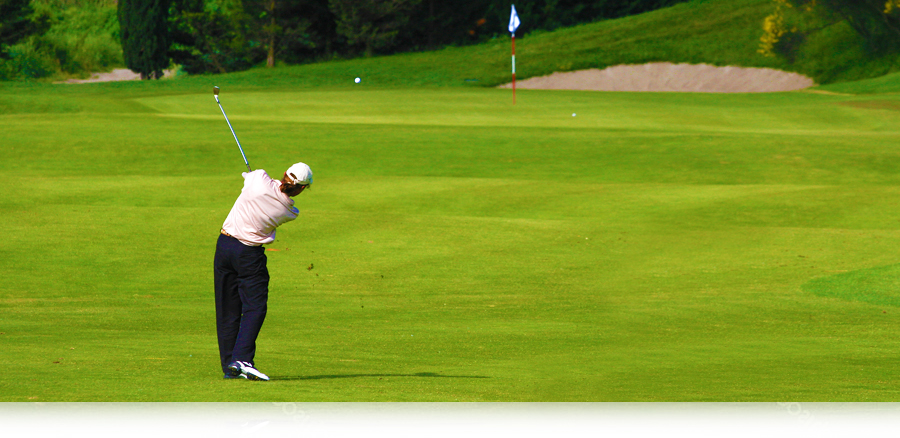 Next time you play, every time you're playing from the 10 – 50 metre range, keep a record of your score to get down from there. At the end of the round, total your score in this game and divide it by the number of holes you played to get an average.

Invest in your short-game, it pays off. Invest in your knowledge and technique, invest in your practice,
invest in concentration. Expect more, and enjoy your golf.










Regards,
Derek and Sheena