"When you need security for yourself, business or your home, you want to feel confident that protection is top priority."

– Maser Security, leading the security pack

Liz Norton's indigenous gardens are looking amazing at the moment. We are blessed to have her creative green fingers working their magic at Southbroom!
Sanlam Cancer Challenge

The Annual Sanlam Cancer Challenge was played on Saturday.

Congratulations to the winners in the A, B & C Divisions and we wish them all the best when they go on to play in the regional finals in late July/early August.

Unfortunately B Division Winner, Peter van de Walle, will be in Chile then so runner up, Eugene Orsmond, will be the Southbroom B Div representative!

The other members representing us are Jim Cook, Gavin Sole, Michelle Davies, Lorraine Cook and Jan Humphrey.

Good luck everyone!

Captain vs Vice Captain this weekend!
It will be the usual Betterball Stableford format, together with a match vs match to decide the winning teams at the end of the day! The competition fee will have an extra R10 added as per tradition, so that the winning teams each receive a crisp R20 note back after play.

The ladies theme is 
Oranges & Lemons.
 Lady Captain 
Michelle Davies'
 team can be dressed with a hint of yellow, and Lady Vice Captain 
Allyson Thomas
 has chosen to be in orange.
Captain Gerald Fitzgerald's team will be in light coloured shirts, and Vice Capt Don Osbourn's team in dark shirts.
The Annual Tuna Angling Club Fundraiser
This is taking place on Sunday and we look forward to a spirited day! Holding Thumbs a few sardines arrive. There were birds diving last week and whales have been spotted already!
The 28th Men's Amateur Classic
This event is but a few weeks away, taking place on the 9th, 10th, 12th & 13th of July. We have a great entry with over 160 playerscoming from all over South Africa. There are a few limited spaces still available!
So, enter to play in the 28th Southbroom Amateur Classic – 4 days of BB stableford at "The most popular club in KwaZulu-Natal" according to Compleat Golfer. You can look forward to an action-packed week of spirited competition, great prizes, live music & entertainment.

Players 19 years or older and affiliated to any recognized golf club are welcome. The maximum handicap for the tournament is 21 and players must be able to verify their handicaps. Entry is limited to 180 players, so don't delay, enter today!

Click here to enter.
Rugby season is here!
We look forward to enjoying it on the big screens in the club house.
Springboks vs England on Saturday 17h00

Club Special
Bacon wrapped chicken breast stuffed with spinach & feta, served with potato wedges, parmesan & thyme volute with seasonal vegetables – R85

Patio Menu also availabe.


World Cup Lucky Draw
We are running a World Cup Soccer lucky draw for teams in the Pro Shop.
R50 gets you a ticket into the draw, there are only 32 numbers available and the draw for the teams will be done ASAP. Winner gets R800, Runner up R400 and the club will score R400. You gotta be in it to win it!
Father's Day Special
17 June – Srixon Special
Buy 2 sleeves of Srixon Soft Feel, Ultisoft, or AD333 for just R100! You save R80!

Friday, 1st June – Chicken Run
Gary Purtell, 23 pts
Gerald FitzGerald & Ronald Kuhn, 21 pts
James Fergus, 19 pts
Saturday, 2nd June
Ladies Sanlam Cancer Challenge 
(Ind Stab)
A Div
1st Janet Humphrey, 22 pts
B Div
1st Lorraine Cook, 36 pts
2nd Mari Fielden, 36 pts
3rd Candida Amm, 36 pts
4th Solange Fox, 34 pts
C Div
1st Michelle Davies, 36 pts
2nd Jean Corfe, 34 pts
3rd Jeanette Peyios, 26 pts
4th Jo Ledden, 24 pts
Men's Sanlam Cancer Challenge
A Div
1st Gavin Sole, 42 pts
2nd Jannie Ackerman, 36 pts
3rd Kevin Weber 35 pts, C/O Kevin Murray 35 pts
B Div
1st Peter van de Walle, 38 pts
2nd Eugene Orsmond, 37 pts
3rd Dave Fox, 36 pts
C Div
1st Jim Cook, 38 pts
2nd Chris Ledden, 37 pts
3rd Dave Page, 36 pts
Wednesday, 6th June
Ladies' BB Stab
1st 43 pts, Trish Amm & Janet Humphrey
2nd c/o 43pts, Felicity Robertson & Solange Fox
Men's BB Stab
1st 52pts, Jim Cook & Chris Miller
2nd 50 pts, Roy Deakins & Roger Hissey
3rd 47, Paul Cole & Errol Amm c/o Peter Volck & Bob Clark




Think about the Par 3's you play. What is the distance that you just don't have covered in your bag?
For most golfers, there will be a point between 170 metres and 210 metres where they just don't have
the club to hit the target distance.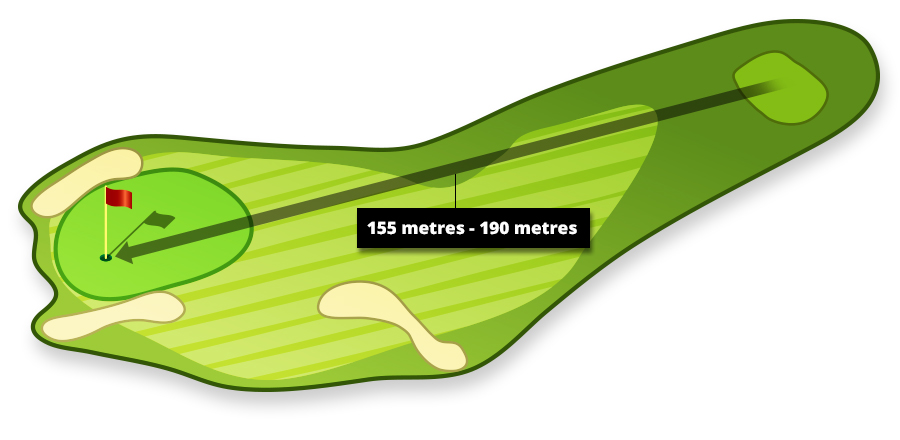 Some of you may even have a club to get to the green, but find you're just not able to stop the ball.
Your mis-hit is short; your perfect strike, through the back.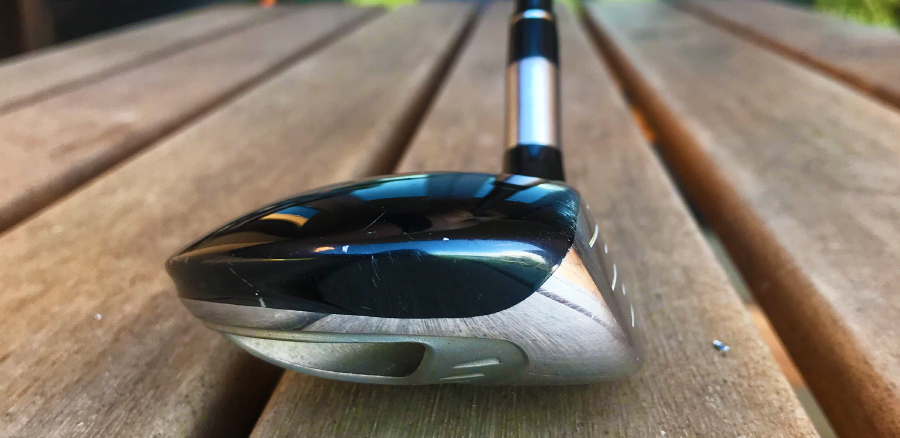 The higher lofted Fairway Wood is a great solution for a regular to slower swing speed golfer. The deeper CoG, and usually lower profile, helps to get the ball higher with a steeper landing trajectory. The ball stops quicker.

Bring your problem distance to us. Let us spend time whether improving your technique with an existing club,
or filling the gap with a better solution. Come and spend 45 minutes with us,
and let's see how best to fill that gap.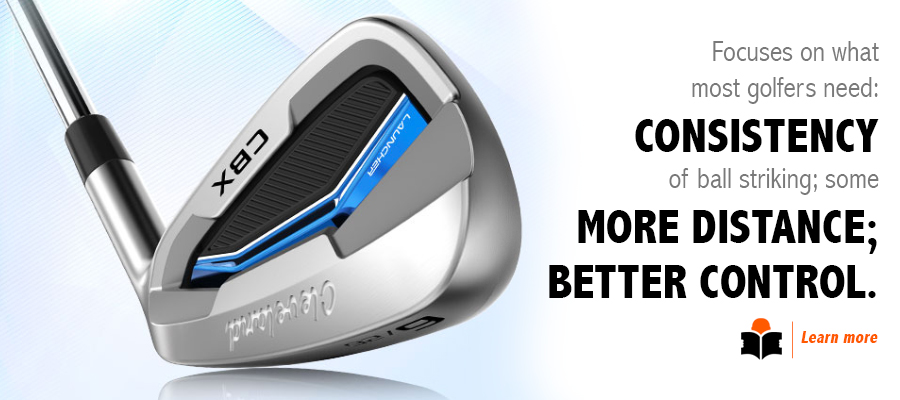 If you're playing golf, outside of a competition, then it's your rules that count.
If you've got some less experienced golfers in your four-ball, you'll be surprised how much more they enjoy
the round if you play a "scramble drive". That's where everyone tees off, but you all play your second
shot from the position of the best tee shot.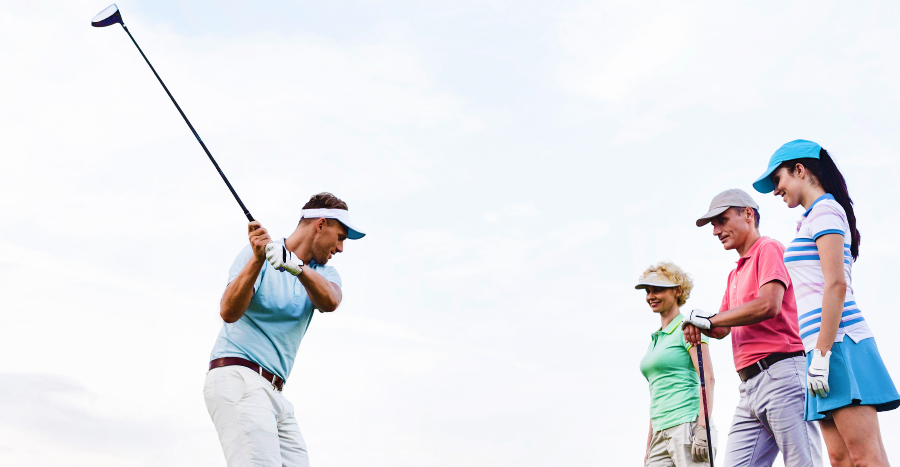 You can still have friendly competition, but it's likely that this is a much more social format:
you come together on the tee; for the 2nd shot; and on the green. That's more fun together.

Try it. Try and think of different ways to play the game, to allow the less skilled the opportunity to
get much more enjoyment from the experience.

And if you need help finding more fairways on your own, then










Regards,
Derek and Sheena