"When you need security for yourself, business or your home, you want to feel confident that protection is top priority."

– Maser Security, leading the security pack



Tuesday, 17 July 2018

It's a wonderful time of the year on the European Tour and this week in Ireland looks very special. The golf course looks amazing and the first round was played in good weather. Links golf is the way the game was first played and if you enjoy watching Links golf, then the next three weeks is a treat with the Scottish Open next week and the Open Championship the following week.

We have the Southbroom Amateur Classic next week and even though we are not a true Links, a number of shots around the course need to be played like Links golf. It has been dry, so the course is running and with firm winter greens the old bump and run shot is quite handy, especially if there is a breeze.

We look forward to 160 golfers moving into town and many with their families for a great week of golf. The whales, dolphins, sardines and game fish were a sight to see yesterday on a glorious day at the coast.   Southbroom Members can look forward to a special rate at San Lameer. Thanks Meyer! The Wild Coast is hosting a PGA Event Mon to Wed and Post Shepstone has  the InterVarsity Tournament all week.

We have some great specials on 

Titleist

 and 

Srixon

 golf balls. So even if you are not playing the Classic, pop in for a special!

Come and test the latest Titleist putters and wedges Tuesday afternoon and Titleist irons and drivers on Wednesday morning. Golf just gets easier with this new technology.

The Titleist British Open Special is Buy 1 dozen Pro V or Pro V1 and go into a Southbroom draw to win the Titleist Limited Edition Golf Bag!

The Srixon special at the moment : Buy 1 dozen Srixon and stand a 1/100 chance of winning R10 000 to spend in Southbroom Pro Shop.

Well done to new member Ernie Janse and Rob Williams on winning the Bilton Cup last weekend!


Ernie Janse & Rob Williams
2018 Bilton Cup Winners

Dad's Army Competition played on 12th June
Congrats to Malcolm Moorley for winning the Comp on 37 points and Arthur Lee (Don't Panic) for being the runner up on 36 points. Well played gentlemen!


Arthur Lee & Malcolm Moorely

The Bertie Brown knock out

 is going well with only a couple of teams left to play their matches into the quarter finals! The board is in the Pro Shop!

The Annual Southbroom Conservancy Fundraiser Golf Day is next Sat the 14th July! R100 Comp fee.
We look forward to a Fabulous Day! Such a great cause that benefits us all in Southbroom. Book in the Pro Shop!

The Surf to the Turf Golf Day on Sunday 22nd July booking sheet is also open The green fees for the day are R180 + R70 comp fee so APC holders pay R70. The Gentry Band will be playing after play!

| | | |
| --- | --- | --- |
| | | |

Calling all Southbroom Members!Karisma has a great winter special on at the moment!

On presentation of your membership card:
Gentlemen will qualify for a gents haircut special discounted price of R120  usually R160.
Ladies Wash & Blow special R150. Usually R200.

Fri 22nd June
Chicken Run
Geoff Skelton 22 pts
Malcolm Greenland & Nic Van Deventer 20 pts

Saturday 23rd June
Ladies – Casa Toscana BB Stab
1st – Jean Corfe & Lesley Godley 41 pts
2nd – Shelley Myers & Margie Sherratt 39 pts
3rd – Di Morris & Augi D'Ewes 39 pts

Men – Casa Toscana BB Stab
1st – Arthur Lee & Erwin Schanda 49 pts
2nd – Jim Cook & Gerald FitzGerald 46 pts
3rd – Helmut Maidl & Craig FitzGerald 46 pts

Wednesday 27th June
Ladies – Alliance
1st- Lorraine Cook, Mari Fielden, Sandy FitzGerald & Di Morris 96 pts c/o
2nd Trish Amm, Rene Matthew, Michelle Davies & Augi D'ewes 96 pts

Men – Alliance
1st – Piet Joubert, Erwin Schanda, Malcolm Moorley & Arthur Lee 96 pts
2nd – Howard Kelly, Russel Mackenzie, Dave Fox & Errol Amm 95 pts
3rd – Phil Verwey, Bob Clark, Rob Williams & Derrik Matthew 92 pts

Friday 29th June
Chicken Run
19 pts Chris Miller, Kevin Murray, Candida Amm & Helmut Maidl
18pts Nic Van Deventer

Saturday 30th June
Ladies – BB Stab
1st – Lorraine Cook & Sandy FitzGerald 46 pts
2nd – Candida Amm & Jenny Westray 42 pts
3rd – Felicity Lund & Jenny Westray 39 pts

Men – Bilton Cup BB Bonus Bogey
1st – Rob Williams & Ernie Janse +11
T2 – +10 Jim DiMambro & Paul Lawson, Roger Hissey & Mike Lig
T4 – +9 Tony Westoby & Johan Wentzel, Malcolm Greenland & John Whitnall




If you want a long and happy relationship with your Putter,
then there's a five-step dating process you need to appreciate and follow.
 Huntingdon Beach 2 Putter
A precision-milled face with a softer feel,
but which of the Huntington Beach range
would be your perfect partner?
It starts with you.
Are you a straight-back-and-straight-through sort of Putter? Or are you an
open-square-closed-stroke sort of golfer? Knowing which you are allows us to narrow the field
of potential partners, to just those whose balance fits your putting stroke.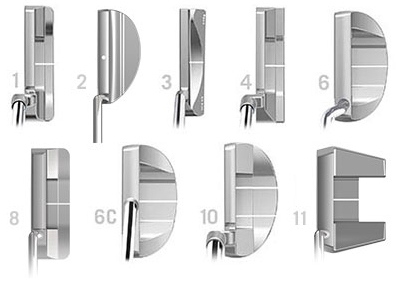 Nine putters, six different shapes. Potentially very different partners who will each behave very differently
as you take the Putter back, and more importantly attempt to square the face at impact.

As you search for the perfect putting partner. In the meantime, if you're unsure of which stroke you have or
how to check the balance on a putter, then please come and chat with us.
We want to be the best matchmakers in the industry.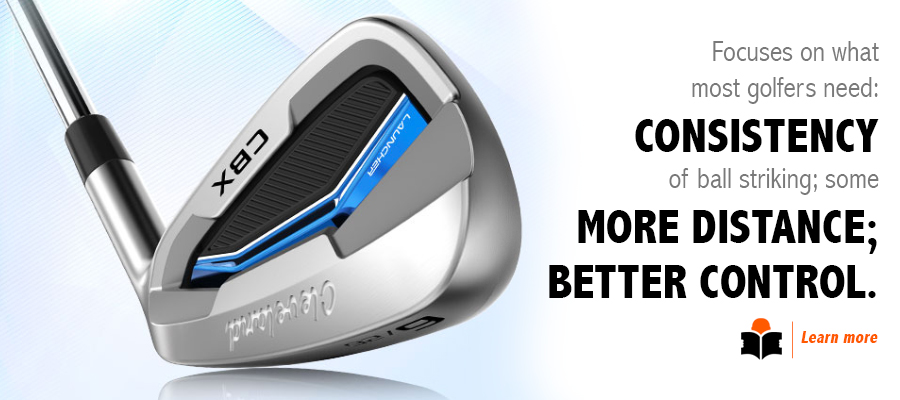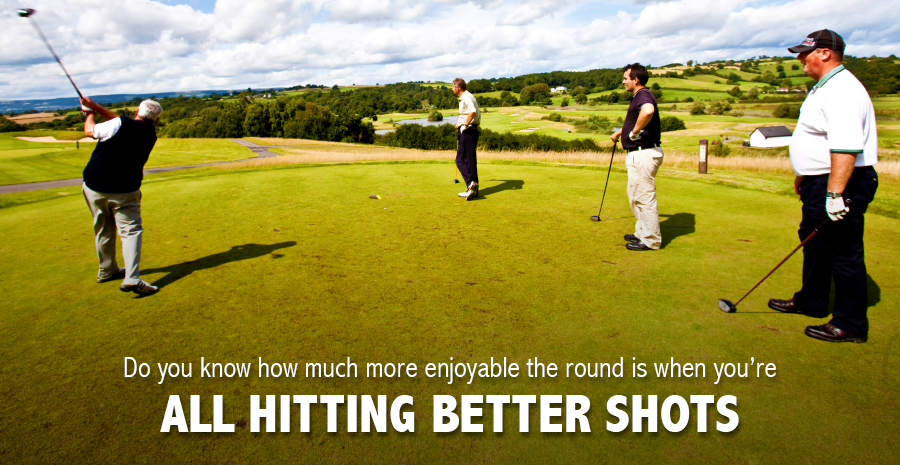 If you're part of a group of friends shooting scores in the high 80's or early 90's,
then you're all on the edge of a big improvement to your on-course experience.
To be shooting those scores, you're already showing
the athletic ability to play this game well.

We'll start with an assessment of each golfer to identify the personal opportunities,
but our experience tells us that the improvement areas will lead to:

If that's a golf experience that appeals to you, then please don't wait.
Start the journey to hitting even better golf shots.










Regards,
Derek and Sheena