Monday, 08 October 2018
What a wonderful Ryder Cup in France
For me there were two big differences between the two teams. For one Europe had passion as a team working together as mates and secondly Europe hit the ball in play. USA kept driving the ball into rough which made hitting greens impossible. It was a typical European golf course and well thought out by the Captain but the Americans should have worked it out. Nevertheless it was as great as ever and just makes you want to go out and play.
Golf truly is the greatest game of all.

The new function room name has been chosen!
Thank you for all the entries. Exco decided on the name 'Mulligans' as suggested by Janet Humphrey and she has won the voucher and balls prize. Well done Jan!
Happy anniversary!
Congrats on Changing Gears' 1st anniversary at Southbroom. What a great gym facility to have in our village!
Sept 100 club winners
1st R2000 Tilly Nel no 95
2nd R500 Mervyn Edwards no 91
Attendance prize not collected no 81 Carol Lamb
Next draw is Friday 26 Sept, R4000 attendance prize!
Good luck!
Our 100 Dozen Srixon Draw sheet is full, goodluck to all who bought a ticket, we will be doing the Draw next Wednesday the 10th October at Prize giving!
Congratulations!
A big congratulations to Shirley Jeffery, Jenny Westray, Allyson Thomas & Di Morris who won the Lewis Reynolds at Umdoni last Sunday!


Chicken Run | 28 September
Craig Charlton 21 pts
Dave Fox 19 pts
Geoff Skelton 18 pts
Rory O' Donnell 16 pts
Saturday 29th September
Ladies – Alliance
1st – Jill Webster, Jo Ledden, Di Dimambro & Carol Lamb 85 pts
Men – Alliance
1st – Gerald FitzGerald, Norman Farrell, John Neaves & Don Osbourn 86 pts
2nd – Piet Joubert, John Lison, Arthur Lee & Erwin Schanda 85 pts
3rd – Russell Mackenzie, Bob O'Callaghan, Wally Robinson & Andrew Leckie 84 pts
Wednesday 3rd October

Ladies – Rained Out
Men – Rained Out




They say that "it only takes one great shot to bring you back again."
Next time you're out we want you to hit more great shots than usual.
Then we want you to hit even more the next time.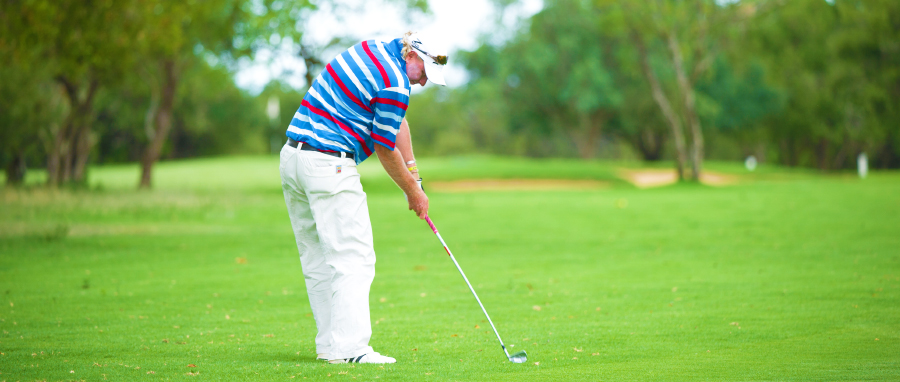 A set of irons working for you and not against you makes this so much easier to achieve.
You'll square face to target; and sole to turf; experiencing the real joy of sweet contact
so much more often.
There are over 1,000 fitting options on
any single iron. Wow. Yes, lie angle; shaft type;
and length & flex alone usually makes for over
900 options. And we still haven't touched grip
type and size; swing weight;
or even the amount of offset.
The correct lie angle on your irons brings
the sole of the club back square to the turf
at impact. An incorrect lie angle will make that
very difficult to achieve. Depending on whether
you are toe or heel up at impact, the face will be
pointing to the hook or slice side of your target
at impact. Why suffer that challenge?

Don't suffer in silence. Let us help you hit more great shots.
Check out your lie angles with us.









In a recent survey 38% of the golfers who responded,
stated that the greatest motivation to join a coaching
programme was "hitting better golf shots".
We agree. The pleasure you get from hitting good
golf shots more than justifies any time spent
on improvement.
What is it that you enjoyed most about your last round? Was it the score? Was it winning?
Was it the social experience? Was it enjoying the moments when you hit a shot flush, solid, and accurate?
Investing some effort and time in improving your ball striking brings you all of the above.
The joy of better shots more often; a better score; more victories; and surprisingly to some, a better social experience.
Next time it's going well, check your lightness of mood. We bet you're having more fun with your friends.

Every time you hit a great golf shot, you feel a real sense of accomplishment and fulfillment, however good or experienced you are. Come on. Take a step to hitting more great shots.







Regards,
Derek and Sheena