Greetings from Derek
Saturday, 05 May 2018

It's been another non-stop week!
Congrats to John & Jenny Fox on winning the April 100 Club drawn last Friday. The fast R 5000 was won by Bob Thomas!


   Southbroom Club House 2018
The Ladies are pleased with their new
bench on the 7th Tee

The informal Club Members Meeting last Saturday was well attended and it was a good and positive morning.

The short game clinic was well received, we really are enjoying marvellous April – May weather!


Hospice Fundraiser 

The Hospice Day was an energetic happy day and Hospice sincerely thanks all the Southbroom members for playing, sponsoring, and helping them reach their target of over R100 000.00. Amazing!


L-R : Cyprian Xolo, Brian Jolliffe, Malcolm Greenland, Don Osbourn (Handicap League Capt)
Derrick Zolyomi, Grant Richards, Kevin Murray & Jan Roos

The Men's Handicap league looked great and narrowly lost to Umdoni 6.5 & 5.5. Thanks to all the guys for supporting the club!
The Ladies League started at Scottburgh last Sunday. It was a mixed day with Southbroom 1 beating Selborne and Southbroom 2 drawing Umkomaas.

| | | |
| --- | --- | --- |
| DataCentrix  Players   | | Escaping the Wind!  |

DataCentrix Corporate Day enjoyed the first day of their South Coast Tour on Thursday

. Most of the players were on the 6am flight from Lanseria, and it was good to see the clubhouse buzzing. A strong, gusty wind came up for most of the afternoon, and the new outside room was just perfect; and full with a great vibe of players coming in, enjoying a few drinks, catching up with mates and enjoying the view without being blown off the verandah! So good to see!


 Ready for those fairways Ladies! 

Now it's time for the Ladies Classic Registration is from 4pm on Saturday afternoon

, and we anticipate another fun-filled happy few days with Gatsby Girls coming in from far and wide!

The Course is closed Sunday, Monday & Tuesday but our neighbouring courses are looking forward to welcoming you!

Chicken Run

Andrew Baranyay & Errol Amm 22 pts
Malcolm Greenland, Pieter Els, Gerald FitzGerald 21 pts

Saturday 28th April
Ladies- Hospice Day BB Stab

1st– Sandy FitzGerald & Janet Humphrey 46 pts
2nd– Solange Fox & Lesley Godley 46 pts
3rd– Della Kempthorne & Sharon Turnbull Jackson 43 pts
4th– Rene Matthew & Jeanette Peyios 42 pts
5th– Rose Bishop & Trish Amm 41 pts
6th– Margaret Sherratt & Solange Fox 41 pts

Men- Hospice Day BB Stab

1st– Sanjay Singh & Santhos Baskali 48 pts
2nd– Vic Pretorius & Olliver Ransome 47 pts
3rd– Roger Hissey & Chris Miller 45 pts
4th– Dave Page & George Wright 45 pts
5th– John & Dave Fox 45 pts
6th– Jaco Das & Brian Jolliffe 45 pts
7th– Errol Amm & Gerald FitzGerald 44 pts
8th– George Haswell & Colin Steyn 44 pts
9th– John Neaves & Rob Meydell 43 pts
10th– Peter Volck & Bob Thomas 43 pts
11th– Steven & Keagan Moody 43 pts

Wednesday 2nd May
Open Combined Stab – Alliance (ladies get an extra shot)

1st– 93 Gavin Sole, Paul Cole, Malcom Greenland,Colin McKay c/o
2nd– 93 Christer Solgevik, Andrew Leckie, Brian Brasher & Rory O' Donnell
3rd– 92 Kerry Fielden, Mari Fielden, Gordon Moody & Bob Carmichael

Southbroom Main Beach at its best! Great pic taken this week by Benita Smythe.



You want a soft golf ball but, if you're a slower swing speed golfer, you also need one that
will maximise energy transfer at impact. We've got you covered.
This ball has a super-low compression. The softest ever Srixon core will deliver you an incredibly soft feel.
But this balls core offers two other big gains for the slower swing speed golfer:
If you're a golfer with a slower swing speed, then it's worth trialling a sleeve of Srixon
UltiSoft to see how this ball improves your golf experience.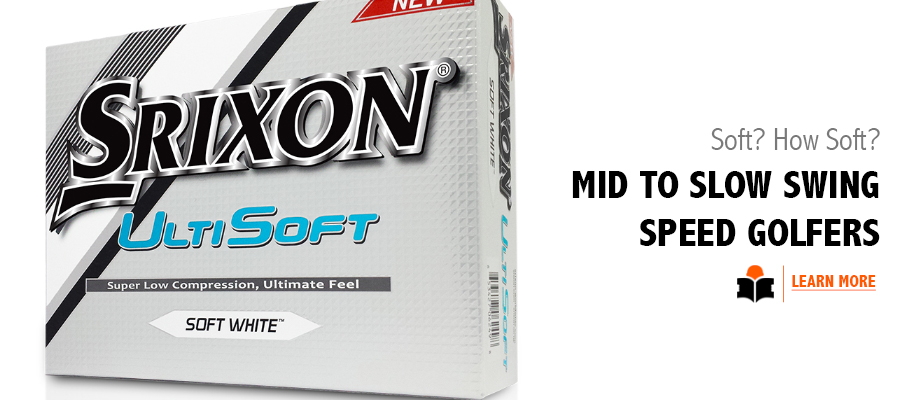 This month, our focus is your score on the Par 3's you play.
Let's start that focus with some measurement.
 How many under or over Par were you
on the Par 3's in your last round?

Start to make that a statistic you keep.

Keep your average score per round.

Make this a target for improvement.

Simple Tip #1
Tee the golf ball to the correct height to encourage consistency.

As well as tracking your score on Par 3's, pay close attention to where your misses are.
Do they reflect the same challenges you have on all approach shots?
Improving your performance on Par 3's will probably increase your enjoyment throughout the round.
Think about improvement. If we can help,










Regards,
Derek and Sheena