Club news

Double draw

March 100 club draw is taking place Friday 29th March (tonight) 6pm, followed by The Southbroom Conservancy Raffle Draw at6.30pm!

Titleist fitting day

It was great to have Ryan Birnie in Southbroom last week doing a Titleist fitting with the new TS2 and TS3 drivers. Almost every golfer hit the Titleist drivers further than their own drivers. I use this new driver and it is amazing how Titleist technology gets better and better. The ball spins less so the ball flight is much improved and fitted with the right shaft and loft makes for a wonderful club. Added to this, it is important to use a ball that suits your launch angle and Titleist have all the options. Pop into the shop for a chat about this technology. It is easy to see how the Pro's are hitting the ball so far.

Club Champs 2019

Club Champs is next weekend and should be a super weekend. The course is in great shape, so if the weather is kind, I expect some good scoring. A-Division Medal is up to a 9 course handicap and is off the white tees, while B-Division Medal is also off the white tees, but from 10 to 18 course handicap.

We then have a Stableford Division off handicap and playing off either the White or the Blue Tees. So men not wanting to play medal can still join in for a fun weekend on Saturday afternoon and Sunday morning. I also look forward to a good ladies field and of course there is the Annual Twilight Putting Champs after play on Saturday. Mike Anthony was asked what he needed to shoot to win this year and he suggested shooting Gavin Sole.

Southbroom Ladies Classic

Please enter online by clicking here!

Entry is R2650 which includes:
– 3 days' golf @ Southbroom
– Your welcome gift
– Competition fees
– 3 breakfasts and grab & go halfways.
– Saturday'Welcome & Departure'  cocktail party,
– Sunday dinner 'Around the World' party
– Tuesday final prizegiving lunch

(Pre-paid Southbroom Annual Playing Card holders pay R2050)

Casa Toscana Day

This Saturday (30th March) is the popular Casa Toscana Day. Thanks to Mario & Marisa for their continued sponsorship!

Annual SPCA Fundraising Golf Day

Saturday 13th April is the Annual SPCA Fundraising Golf Day which is close to many hearts and a brilliant cause to support!

Airlink news

22 March 2019
Update on Margate Airport
Airlink clarifies media reports for air services to Margate

Airlink notes and wishes to clarify media reports on the resumption of air services to Margate.
Whilst Margate and the KwaZulu-Natal South Coast are currently without a scheduled air service, Airlink has not set a date for the resumption of scheduled flights.  Airlink has expressed an interest to offer regular scheduled air services that would benefit business travellers and residents on the South Coast of KwaZulu-Natal within the Ray Nkonyeni Municipal precinct.

Airlink is engaged in discussions and negotiations with various role-players, including the Ray Nkonyeni Municipality and the Margate Airport management, on a range of issues, which must first be clarified and addressed prior to scheduled air services being re-instated.

Airlink will make further announcements in due course.

Local news

Classical Concert at Riverbend on Friday 5 April.

Calling Classical Music lovers!

We are offering what promises to be a very enjoyable programme. In the first half flute, oboe, cello and harpsichord will be playing duo's, trio's and quartets by  JS Bach, Telemann and Haydn. After the Interval, a variety of music of later periods by Mozart and Carl Maria von Weber will be accompanied by piano.

The artists will be Sabine Baird on flute, Magriet Deppe on oboe, and Aristide du Plessis on cello, accompanied by David Smith.

Concert Details

Friday 5 April at 18h30
Free wine tasting to ticket holders at 17h45.
Tickets priced at R120 will be on sale at the Riverbend shop from Thursday 14 March.
Please note that the shop opens at 9am daily.

After-Concert Dinner

Ingrid at Flavours is offering the following menu for dinner after the concert at R200pp. (This does not include a service charge.)
– Creamy chicken with broccoli, bacon and peppers served with gnocchi or Cornish pasty (beef) with butternut and potato mash and homemade gravy. Served with table salads
– Home-made mango sorbet with a little fresh fruit salad or chocolate eclairs

Note: Please pay for your dinner when buying your concert tickets, making a note of your menu preference at the same time.To facilitate catering no dinner bookings will be taken after Sunday 31 March. Your choice of wine and table seating can be arranged beforehand by phoning Flavours at 039-314-4370.

We look forward to sharing this event with you,
Robin Ransome, Angela and Des Erasmus

Welcome to our newest potential Southbroom member

Congratulations to Graham & Jenny Holford on becoming  grandparents for the first time!  They were just delighted to hold little Alex Al-Sakar   born to Lara & Harry on the 12 March in Manhattan NY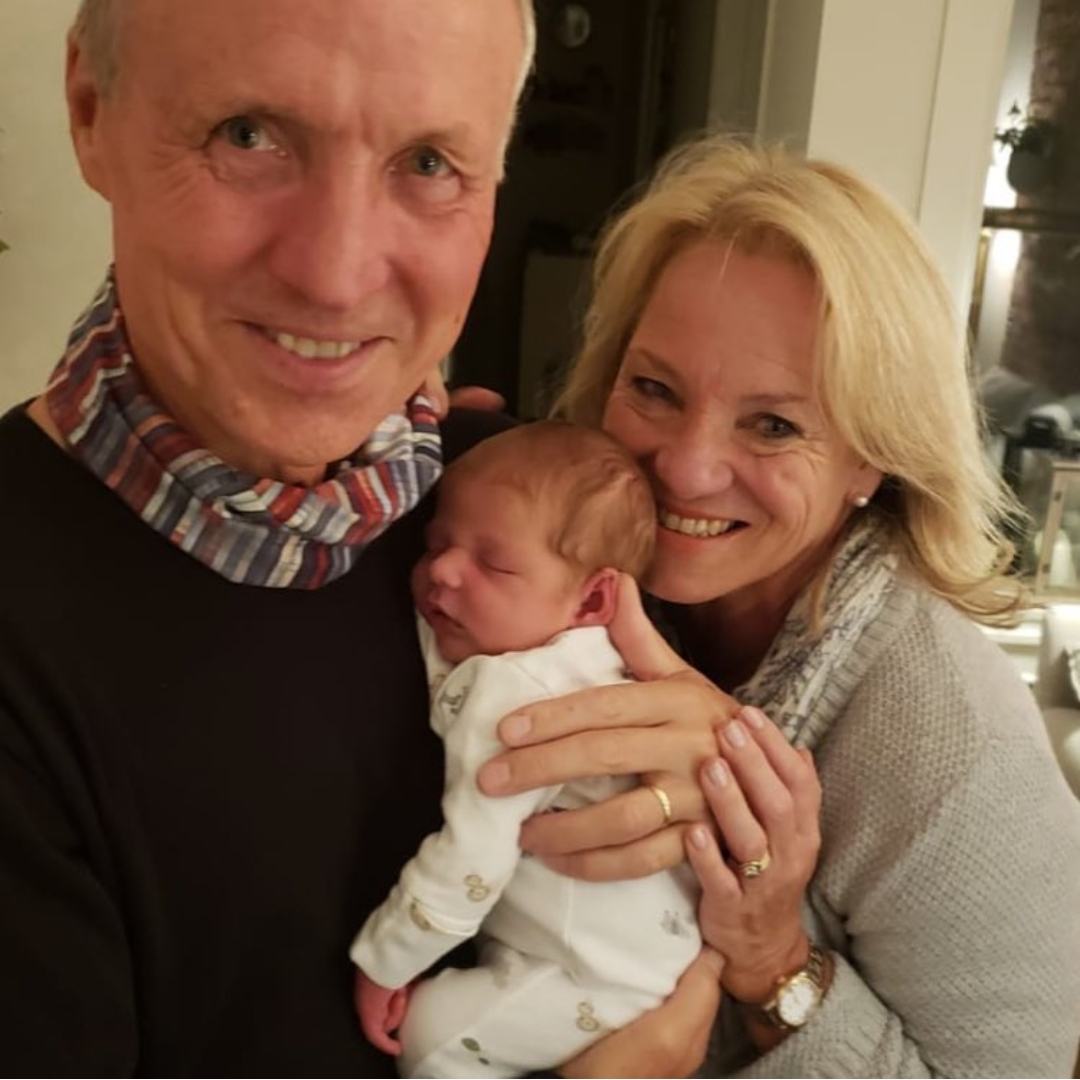 Graham  Alex & Jenny!
March & April fixtures
The Score Card
Friday 22nd March
Chicken Run
| | | |
| --- | --- | --- |
| 1st | Mike Lig | 20 pts |
| T2nd | Errol Amm, Chris Huber, Clive Miller, Cyprian Xolo & Danie Schutte | 18 pts |
Saturday 23rd March
Open Alliance
| | | |
| --- | --- | --- |
| 1st | Derrik & Bruce Matthew, Pieter and Jean-Henri Els | 88 pts |
| 2nd | Quinton De Bruyn, Hanna Hierhold, Gary & Lesley Godley | 84 pts |
| T3 | Peter VD Walle, George Haynes, Peter & Graham Volck | 83 pts |
| T3 | Stephen & Ruth Egbert, Chris & Alexandra Huber | 83 pts |
| T3 | Rob Meydell, Brian Brasher, Jim Cook & Chris Miller | 83 pts |
| T3 | Augi D'ewes, Jenny Westray, Liz Fertacz & Heather Anderson | 83 pts |
Wednesday 27th March
Ladies Combined Stableford Alliance
| | | |
| --- | --- | --- |
| 1st | Shirley Jeffery, Jo Ledden, Janet Humphrey & Ursula Spoerri | 77 pts |
| 2nd | Heather Anderson, Liz Fertacz, Di Morris & Heleen Hissey | 72 pts |
Wednesday 27th March
Men's Combined Stab Alliance
| | | |
| --- | --- | --- |
| 1st | Dane Adendorff, Van Zyl Greyling,  Connor James & Derek James | 82 pts |
| 2nd | Craig Treherne , Christer Solgevik,  Leon van Schalkvyk, & Russel Mackenzie | 80 pts |
| 3rd | Colin McKay, Malcolm Greeenland, Rory O Donnell & Clive Miller | 79 pts |
Your fitting survey
Don't neglect your options
We'd like you to give us 3 minutes of your time to complete a survey that will allow us to provide you with a better and more personal service. With your individual responses, we get a much better idea of
how we can help you. This is a win-win survey.
Give us your answers now >
Too many golfers carry clubs in their bags they very rarely use and then don't have clubs they'd use on at least a third of the holes (if they
were in the bag). How many
wedges do you carry?
And while we're on the subject of clubs used on every hole; most golfers play with a putter
that has a shaft length that was probably never validated as being the right length for them.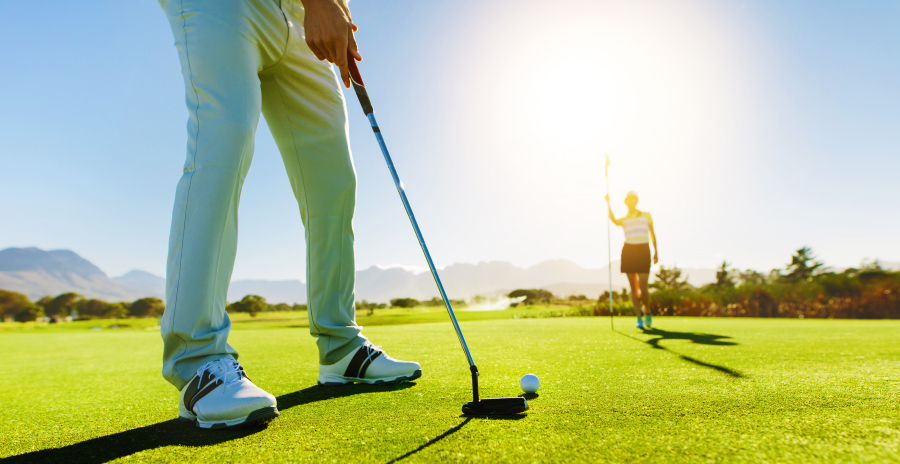 Was your putter fitted or was it trial and error?
Fill in your survey
That's why we'd like you to complete this survey and
let us know what's most important to you and your
playing experience.
You want it now
Are you one of the many with a handicap between
12 and 17 who could easily be single figures if only
you had a better short game? Let's see.
The Par 3 Advantage
Knowing how to use hybrids
The hybrid was invented to provide regular golfers with distance and consistency with longer shots. More forgiving and easier to use.
 But we've picked up a lot of uncertainty amongst golfers on how to use hybrids. From the fairway, is it played like an iron or a fairway wood? And, is it the same when you tee up the ball?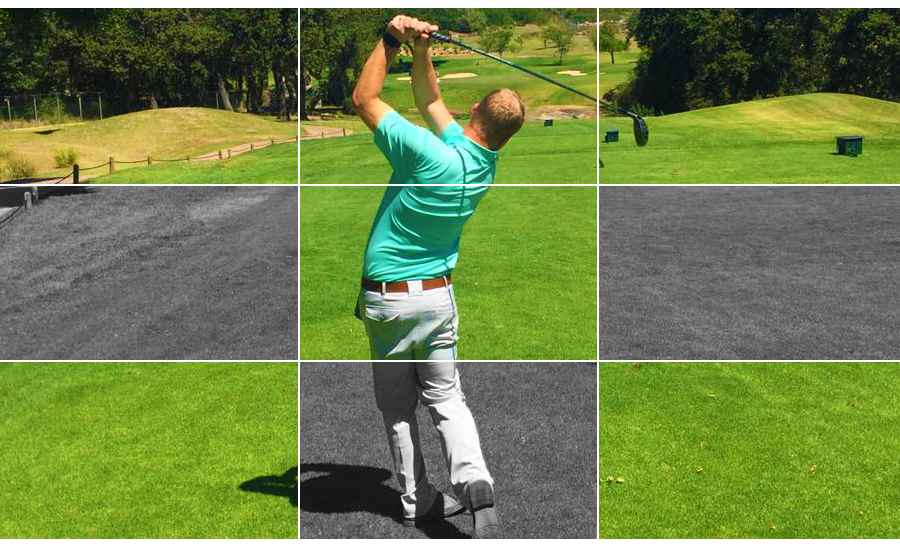 You'll find a lot of Par 3's that are in the long iron/hybrid distance area. It's deliberate. On at least one or more of the holes the course designer wants to test the longer end of your approach-shot-bag. Make your hybrids your favourite clubs by learning how to use a hybrid from the tee and the fairway. It changes the game.
Make Par 3 improvement a priority
Technique matters. It helps to make your playing experience as enjoyable as possible. Golf becomes more fun. Be proud of your technique. Be as good as you can be.
Contact us >
Regards,
Derek and Sheena