Greetings from Derek
Saturday, 03 February 2018

Jan 100 Club Draw tonight at 6pm –  Attendance Prize R2000

| | | |
| --- | --- | --- |
| | | James, Karl, Rod & Jan |

Thanks again to 

Johan Kinsey Allers and his team from Audi Margate

 for hosting and sponsoring the January Business Day. The next one is on 16th Feb and is a great deal at R235 to play, which includes your green fees, comp fees & half way!

The Winners were the Coffin Dodgers! Congratulations to James Fergus, Rodney Lowe, Jan Kleinhans & Karl Beck 100 pts.

Winner of the ladies Whisky draw was a happy Gordon Moody surrounded by his delighted friends, Kerry George Pat & Mari! Looks like you shared a wee dram or two Gordon!


Kerry, George, Gordon, Pat & Mari celebrating Gordon's Luck!


Left  to right        Asian Style Beef Rib     Gnocchi
Boulllabaise            Pressed Pork Bell

Back by popular demand is our 

Dinners on the Patio

 – Friday & Saturday nights.

Come and enjoy Brandon's new dinner menu. Booking is essential 039 316 6026.

15 January 2018

The Chairman Southbroom Golf Club. Attention Mr. John Fox.

Dear John,

I was fortunate enough to spend three wonderful weeks with the family in Southbroom over the December break.
I played at your club on numerous occasions and was joined by the family for lunch and drinks afterwards.

The attitude of your whole team, from the friendly faces of Derek and his team in the pro-shop, to the welcoming smiling faces of the bar and catering staff was overwhelming.
The way you and the whole team at Southbroom have transformed a golf club into the "jewel" of Southbroom deserves a huge congratulations.

Please convey my sincere thanks and appreciation to everyone concerned.

Best regards,
Mike Chalmers

The Southbroom International Shoot Out is happening next month and it's a great combo of a fun team weekend of golf, good meals, entertainment and competitive and fun golf. All you need is 4 like minded friends, a team name and enter in the Pro Shop  or e mail  

southbroomproshop@gmail.com

.

Friday is an Alliance Format. Saturday is a BB Stab followed by a good dinner with great live entertainment with Winston Smile! (Saturday evening is open to all members , so if you would like to book a table and enjoy the evening – please contact the office. R150)
Sunday is a shotgun start Individual stab with the top 3 players scores counting. closely followed by a prizegiving lunch.
Enter in the Pro Shop! We can make up teams for you if you like!


Lady President Irene presenting Sandy Luus with The Mary Thomson Memorial Goblet

Congratulations again to Sandy Luus on winning the Mary Thomson Memorial Goblet.
Lady President Irene Schanda presented Sandy with the Trophy, her take home goblet, and the voucher of all the prize monies which Sandy is donating to her favorite charity 'The SPCA' in keeping with the golf day.

Valentines Dinner Dance

Date: Wednesday 14 February 2018

Time: from 6.30pm

Cost: Adults – R250 per person

Live Music with Papa & Mama
4 course dinner
RSVP: Book your seat at Southbroom Golf Club or call 039 316 6026.

---

Dinner Menu

Welcome Drink & Canape on arrival

Starter:
Springbok carpaccio with balsamic marinated courgettes, parmesan shavings and toasted homemade bread

Main Course:
Oxtail Ragu with Beef Fillet, potatoes, caramelised onion & butternut &hazelnut puree
OR
Line fish in a Bouillabaisse broth served with sautéed butter beans, spinach & mange tout.

Dessert:
Citrus brulee tart with ginger snaps & candied orange mousse served with cardamom ice-cream.

Vegetarian Options available

Email: gavin@southbroomgolfclub.co.za for more ino

Wednesday 17th January

Ladies- Mary Thompson Memorial Goblet Ind Stab

1st

– Sandy Luus 39 pts  ~  The Charity that Sandy chose to benefit from the day is The SPCA

Men- Ind Stab
1st– Don Osbourn 41 pts
2nd– Dave Fox 40 pts
T3– Gerald FitzGerald 38 pts
T3– Chris Ledden 38 pts
T3– Malcolm Moorley 38 pts

Friday 19th January
Audi Centre Margate Business Day- Alliance

1st– James Fergus, Rodney Lowe, Jan Kleinhans & Karl Beck 100 pts
2nd– Chris & Alexandra Huber, Heiner & Ursula Spoerri 93 pts
3rd– Kevin Murray, Eugene Orsmand, Anton Kohrman & Brian Jolliffe 92 pts
4th– Norman Farrell, Don Osbourn, John Fox & Mike Lig 91 pts

Saturday 20th January
Ladies- BB Stab
1st– Di Morris & Alexandra Huber 45 pts
T2– Lorraine Cook & Sandy FitzGerald 44 pts
T2– Jean Corfe & Lesley Godley 44 pts

Men- BB Stab
1st– Malcolm Moorley & Tim Hitchins 50 pts
2nd– Chris Ledden & Wilfred Bessell 49 pts
T3– Arthur Lee & Piet Joubert 48 pts
T3– Dave Page & Gordon Moody 48 pts

Wednesday 24 January 2018
Men's Comp – Ind Medal
1st- 66 nett Bruce Matthew

Individual Stableford
1st 42pts Terry Sheppard
2nd 41pts Malcolm Greenland
T3rd 40 pts Stuart Janvier, Clive Miller & George Haswell

Ladies Comp – Ind Medal
1st 73 nett Lorna Johnson

Individual Stableford
1st 35pts Jeanne Powell
T2nd 33pts Heather Anderson & Lorraine Cook




Over the last 3 weeks, we've been trying
to persuade you to follow the link and
answer three very simple questions.

We don't want any personal data
that could compromise you.
OK, we'd like your name.

But actually we're interested in your
opinion and thoughts.






Pitch and Putt was always a good game
Some golfers will describe other courses as a 'Pitch and Putt'.
I'm not sure how they mean it, but we'd like to suggest that 'Pitch and Putt' is actually a great game.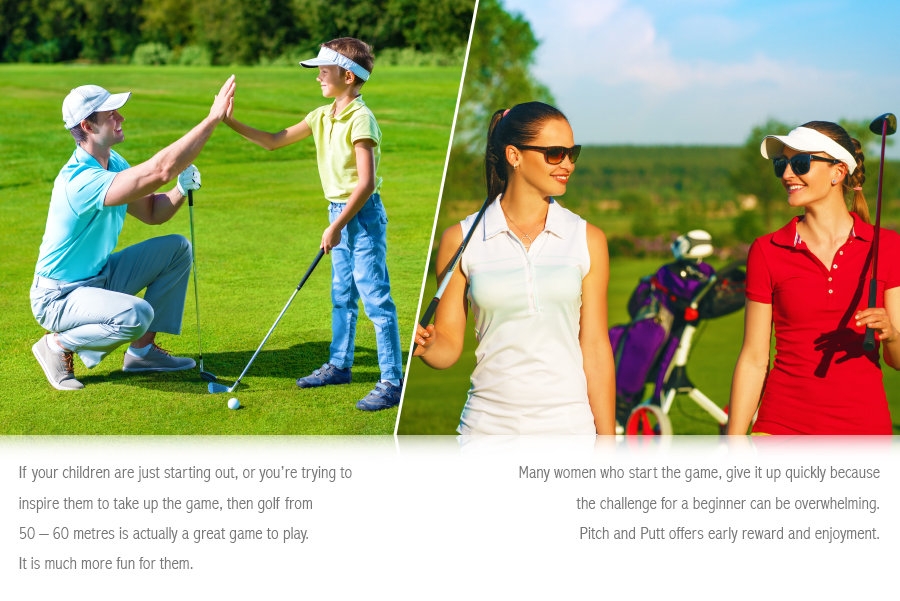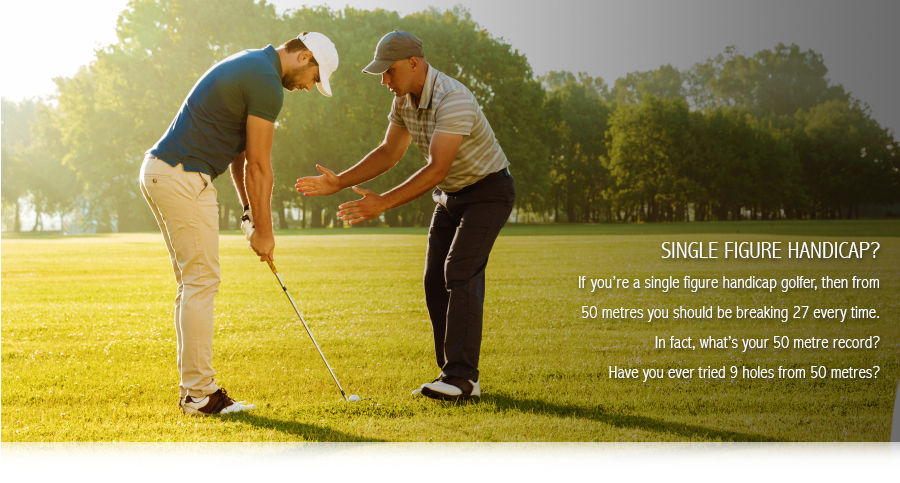 Regards,
Derek and Sheena