Greetings from Derek
Monday, 28 May 2018

100 Club Draw Friday 25th @ 6pm –  Attendance Prize: R3000

Thanks to Charl &  Dane who took these great photos this week. May is a such wonderful month with crisp mornings and balmy days . The greenkeeper's delight pic taken from the 8th green with all the sprinklers in full flow.

| | |
| --- | --- |
| Looking up at the 8th tee | Dawn view from the Pro Shop |


Cart etiquette
A gentle reminder to golf cart riders to please use cart paths as much as possible even when it is dry.
Riding on the paths goes a long way to saving the course. Obviously, a lot less wearing to the grass which in turn saves money and time on repairs especially around the greens where tyre markings take their toll.

Also a thought about cart etiquette.

Some Players drive ahead when a fellow player still needs to hit and some are moving their cart while other golfers are playing. Try not to drive right up behind the group in front. It can be intimidating and irritating especially when they cannot go any faster because of what is in front of them.

Drive at walking pace and don't wait to be driven to your ball if you are the passenger. Rather take some clubs and walk to your ball, be ready to play when its your turn. Most of all – enjoy the birds, bees dolphins and trees!

It's such a beautiful time of year and the Audi Margate Business Day was played in brilliant weather!
Thanks to Johan & Anton  Kinsey Ahlers for their great sponsorship!


Dave Page won the Ladies Whisky Raffle

f
f

Winners Eugene Orsmond and Kevin Murray celebrating the day


A few of the  Royal High
Tea patrons!

Welcome Your
Majesty!

Pronounced a wonderful afternoon by all
who attended!

The clubhouse was again transformed last Saturday with over 100 beautifully attired ladies arriving to share in the historic Royal Wedding fever last Saturday. What a grand affair! Brandon & Sam and the southbroom team outdid themselves with the tantalizing high tea snacks. Each table hostess decorated their own table and you could feel the excitement as all watched the Royal wedding on our lovely large TV screens. The Queen arrived and was the centre of many a photopose. All in all a wonderful afternoon! Thanks toDawne Murray and her team for co-ordinating and organizing the special afternoon.

The next Club Social happening is the return of the popular Black Lapels and their Creedence Clearwater Revival Tribute on Sunday 3rd June at 6pm till 9pm. R220 includes a tasty 'Burger in a Box' See poster below. The cinema style seating reservations are filling fast book in the office.





Yesteryear remembered. Lovely to receive some old newspaper clippings especially as this is the time of year where the late 

Ann Buchel

 and 

Pam Quarmby

 are fondly remembered.

 
Standing: Jean Corfe, Pam Quarmby
Joelene Nielson & Yvonne Purtell
Seated   Viv Date & Moira Ford
Winners of the 1997 Southrern Districts League

.
.
.
.
.

Our intrepid Vice Captain & keen cyclist Don Osbourn and his son Neil thoroughly enjoyed competing in the 2018 Sani2c trail race recently finishing over 260km in 3 days What a great achievement by Don at 71 years old.


Congratulations Gentlemen


would you like to buy a stunning 'lock-up-and-go' In Southbroom?

Beautiful, secure townhouse for sale in Tibochina town house complex. Fully renovated and decorated by leading local interior decorator.4 bedrooms and three bathrooms. Breath-taking sea views and within walking distance of main beach, granny's pool and the village. Fenced swimming pool in immaculate grounds.

Asking R2 900 000. Please call Sue Swan 083 628 4540.

Quiz Night – 6pm on Wed 30th May
The Black Lapels – 6pm on Sunday 3rd June

Re The Quiz Night -Please remember to book your tables  Wednesday 30th May, starting at the earlier time of 6pm.

The menu is chicken schnitzel, chips and salad with cheese and mushroom sauce @ R80pp.  Extra players are permitted but larger teams are not eligible for the prize. Maximum 15 tables.

Usual format, eight rounds including current affairs, music, map, vocab, pictures and general knowledge. Cleve has gone to town on an all-singing, all-dancing PowerPoint presentation of the questions and answers which will be displayed on the big tv screen. Note no Googling!

Please let Julie or the office know your teams by Monday 28th May to help with printing and catering.

| | |
| --- | --- |
| | |

Friday 18th May
Audi Centre Margate Business Day
1st Eugene Orsmand Jaco Das Nic Van Deventer & Kevin Murray 98 pts
2nd Ronny Mtshaka, Roy Watkins, Errol Rudman & Pat McCormick 97 pts
3rd Gavin Sole, Mike Lig, Derrik Matthew & Geoff Skelton 93 pts
4th Brian Jolliffe, Anton Kohrman, Johan Wentzel & Riaan Croucamp 91 pts

Saturday 19th May
Ladies- 3 Ball Alliance
1st Janet Humphrey, Lynne Blackstock & Rene Matthew 42 pts

Men – BB Stab
1st Arthur Lee & Piet Joubert 49 pts
2nd Roger Hissey & Roy Deakins 48 pts
3rd Brian Jolliffe & Anton Kohrman 46 pts
4th Tony Westoby & Terry Dore 45 pts

Wed 23rd May
Men's BB Stab
1st 50pts Terry Sheppard & Heinz Seiser
2nd 47 Paul Cole & Errol Amm
47 pts Bob Clark & Olliver Ransome

Ladies' Ann's Scramble
1st 52.66nett Janet Humphrey, Irene Schanda & Jan Germs
2nd 53.4nett Jean Corfe, Di Morris & Lynn Blackstock



There are really quick ways we can improve your short game control,
and we'll look at what we can do in under 5 minutes.
To give you the control you need on a 30 metre pitch,
we will be looking to get you above 4000 RPM.
If you're below this magic number on a 30 metre pitch shot,
then we've got work to do together.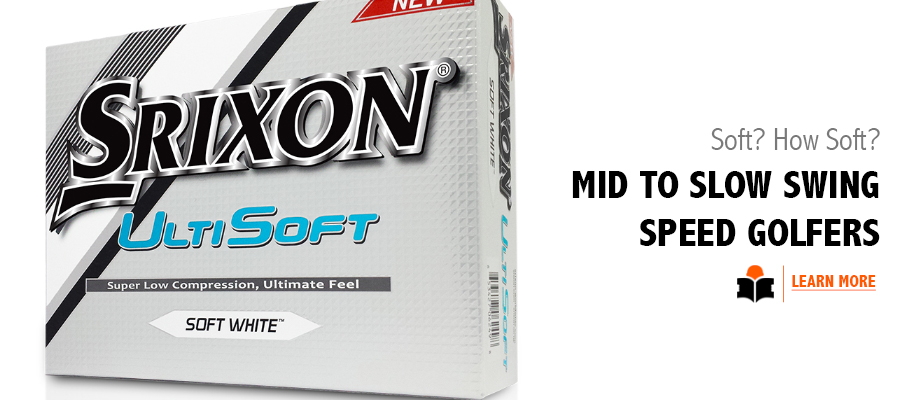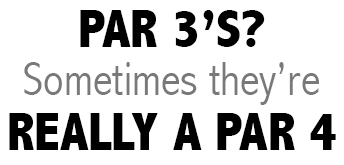 We want you to improve your score on Par 3's.
Part of that is avoiding 5's, 6's and even worse.
Sometimes the hole designer is looking to harm your scorecard.
Consider this real Par 3 (it's the 200 metre+ 12th on White River Country Club):

Simple Tip #4
Sometimes a Par 3 is really a Par 4. Play it that way.
The vast majority of golfers should lay up in the safe area,
and then pitch the ball up onto the green.
It's probably a 4, a chunked chip might mean a 5, but it could be a 3.
But out of bounds, and you're playing 3 from the tee.
In the water and you're playing 3 from a drop zone that forces you to skirt the water again.
Now about that chunked chip shot…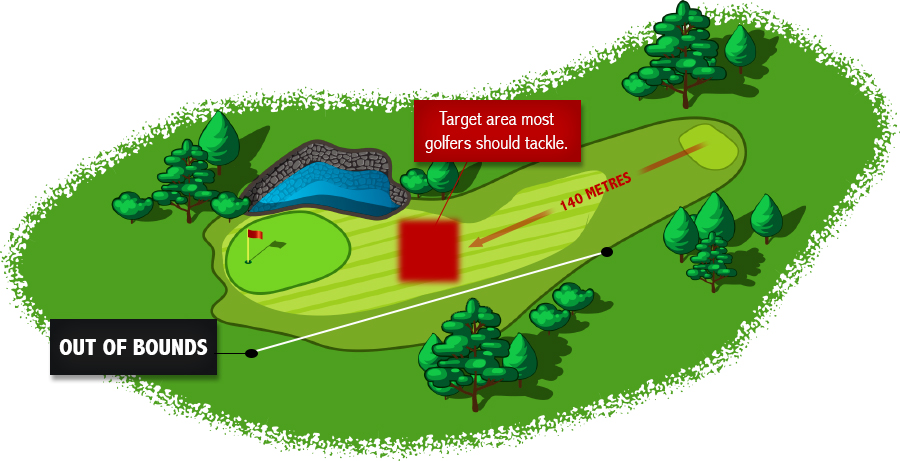 Billy Casper was a great golfer.
It's worth noting that, in his
1 stroke 1959 US Open victory
at Winged Foot, he laid up in
every round on the Par 3 17th.

You'll be faced with a course management challenge on all approach shots,
not just Par 3's. Try playing a round where you take a 'safety first' approach to every shot.
Check out your score. Is it an improvement if you play within yourself?
Course management is an important part of your game; if you'd be interested
in an accompanied round to help with your course management,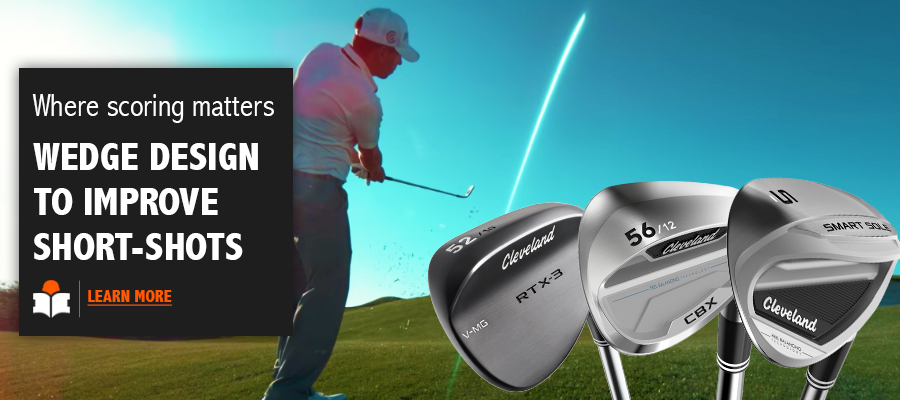 Regards,
Derek and Sheena