Wednesday, 29 August 2018

On tour…
Another good week on the European Tour for South Africa with Thomas Aiken unlucky to lose in a playoff in Sweden. He played really well in cold and wet conditions. The next big thing on the golfing calendar is the Ryder Cup and I think this year is going to be special. The golf course in France should be just right for match play and Tiger always adds to the excitement. I'm sure he will be part of team USA. What a contest!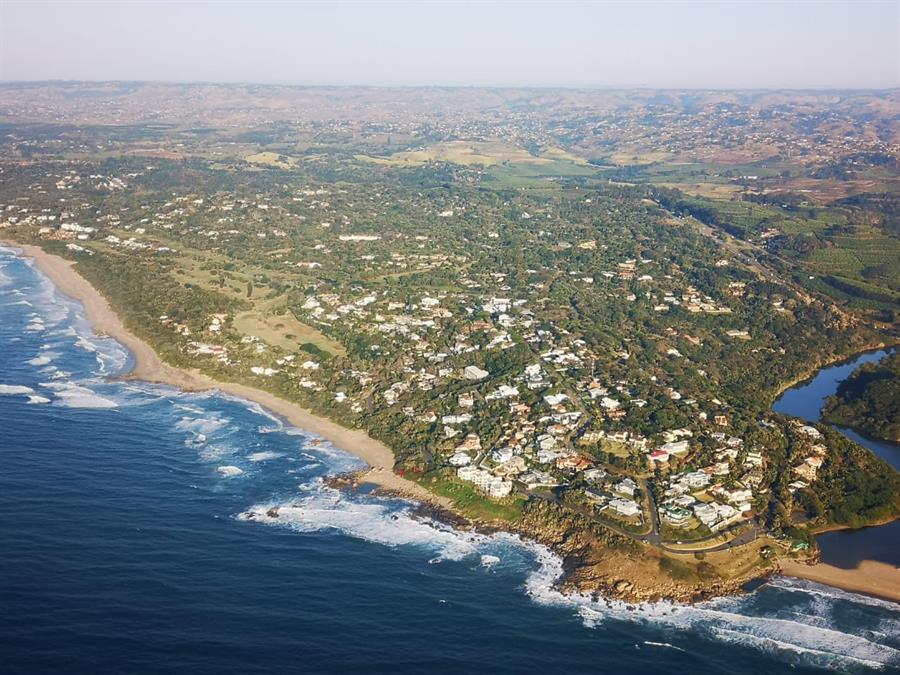 Southbroom pic taken by Brad Isaacson. See poster below for how you could enjoy this view as well! 
Hole-in-one
Congratulations Mike Jacquet! He had the pleasure of acing the 4th on Saturday 18 August.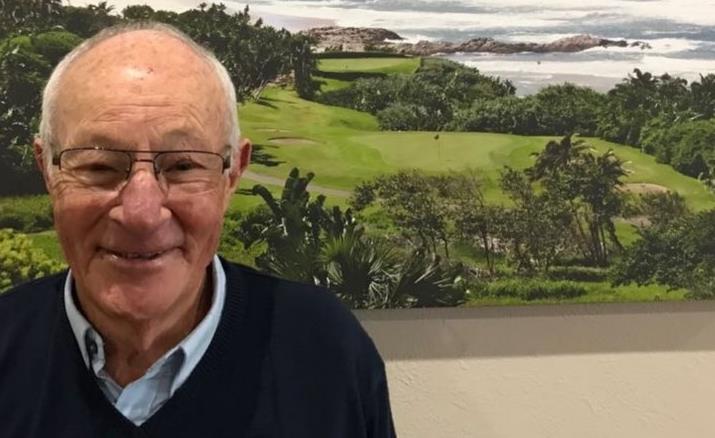 Well Done Mike Jacquet! Hole-in-one on the 4th last Saturday 
The Audi – Centre Margate Southbroom Open Day
This was won last Friday by Gordon Moody, Kerry Fielden, Dave Page and Darryl Trodd on a score of 88 points, which was a fabulous effort in a huge wind.
Thanks again to Johan Kinsey Allers, it's always great to see the Audi cars displayed close to the Club House  and the banners on the 1st & 10th tees   and super that Johan won the Ladies Raffle as well!
Lady Capt Michelle Davies, Lady President
Irene Schanda & Sandra Luus

Johan Kinsey-Allers wins the Ladies
Raffle on the Audi Centre Business Day
The Lady Presidents Trophy
What a well-supported day! Thanks to lovely Lady President Irene Schanda for spoiling all the ladies with her most divine mouth-watering home made cakes. Very special!
Congratulations to Sandra Luus & Michelle Davies on winning the day with 43 points, narrowly beating Lee Mutch and Sharon Turnbull Jackson who finished on 42 points.
There was a group function happening in the bar, so it was great to have the option of the new Room for the Ladies to enjoy prizegiving & High Tea in.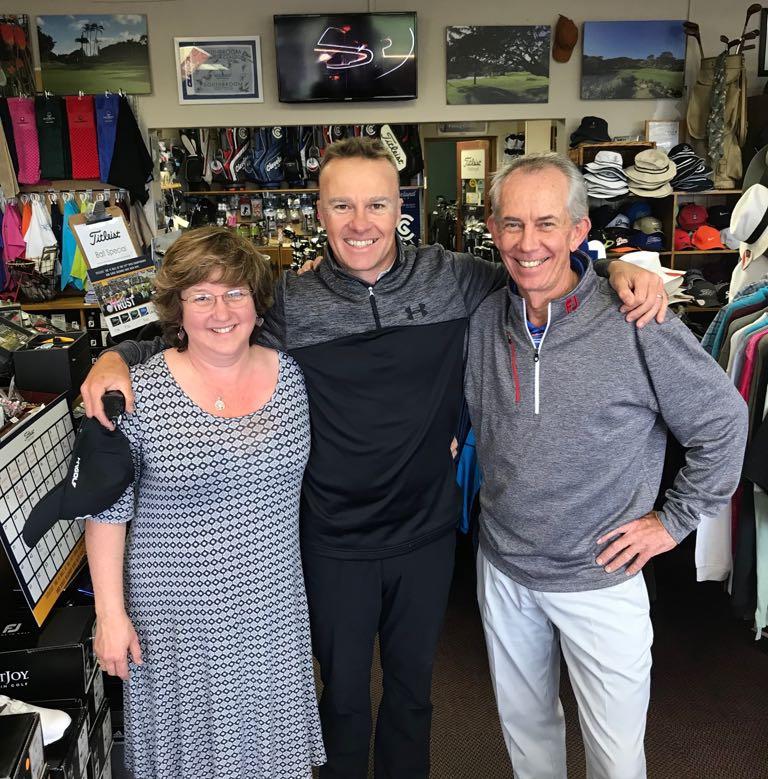 Lovely to have the Sunshine Tour in town and many Pros have been popping into Southbroom to play the course,  get a golfing tune up and tip or two and a bit of practice. Here is Ulrich van der Berg, always a special regular visitor!
Name our new entertainment lounge  –  a great room with a view!
As we slowly choose the right décor etc, we are also running a competition to name it! We are looking for a catchy, classy, easy name – unique to Southbroom.The person who submits the final name  chosen will win a meal for 2 sponsored by Southbroom Club & a dozen Srixon Ulti Sof golf balls sponsored by Southbroom Pro Shop.
Click here to enter.

Quiz Night
The next quiz will be held at the golf club on 
Wednesday 29 August
, starting at 6pm. The format will be eight rounds including current affairs, vocab, map, movies, music and I'm not sure what else yet.
If anyone would like to present a guest round, please let me know. Keep the questions to yourself because Cleve or I will replace you in your team for that round so as not to prejudice your team's chance of winning.
A sponsor for the prizes would be much appreciated – not more than R60 in value per prize for four team members (ie R240 total). Larger teams are welcome to play but are ineligible for the prize. The cost is R80 per player including dinner – Brandon will do Lamb Shank Bobotie.
To help with catering and printing etc, please let me know by Monday 27 August if you will be entering a team. Any queries, phone me on 083 273 6840 or email walkerjuliea@gmail.com.
Saturday 1st September – Spring Alliance
The competition will be followed by a delicious dinner and dance with the Southbroom Legends Band! Only R150. Book in the office.
Starters
Butternut Soup, Green Salad, Caprese Salad
& Home Made Bread

Main Course
Roast Pork with Apple Sauce
Roast Beef with Horseradish
Roasted Med Veg
Roast Potatoes
Broccoli and Cauliflower Bake

Desserts
Apple Crumble with Cream and Custard

Bookings
039 31 66 026

If you missed the HNA July newsletter, take a look at this important information that affects you and your handicap with the changeover coming on 3rd September.
HNA Newsletter – July 2018
As South Africa nears the launch date of the USGA Course Rating System, including Slope, we look at what golfers can expect when the new system is launched on 3 September this year.

A change to your Handicap when we introduce a Handicap Index
It's likely that the first thing you will notice when you check your handicap after 3 September 2018 is that your handicap will have changed to a 
Handicap Index.
 For most golfers, their old 'handicap' will have come down by between one and two shots, and it will now also feature one decimal place.
The reason for this is that, in preparation for joining the World Handicap System, GolfRSA has re-rated all of the golf courses in South Africa using the new USGA Course Rating System. The USGA rating system is far more accurate and detailed than the current SAGA system, and by assessing variables other than simply the length of the hole, most courses have been rated as more difficult than previous ratings suggested.
GolfRSA has also introduced a Slope Rating for each course, which factors in how difficult a course plays for higher-handicapped golfers and scratch players.
The combination of the new USGA Course Rating and the Slope calculation will affect your differentials – in most cases reducing them – and we will retroactively apply these ratings to your last 20 scores. So when you log in to check your scores and/or your handicap, it is probable that your Handicap Index will be lower than your current handicap.
There is no need to worry, however, because everyone else's handicap will have been similarly affected, and when you get your Course Handicap for the round it will usually be higher than your Handicap Index, according to the slope of the tee you choose.
Your chance to choose which course (tees) you'd like to play
Your new Handicap Index will be a measure of your playing potential, but you will not play off the Handicap Index itself. Instead, each time you play a round of golf, you will need to ascertain your Course Handicap for the tee you choose.
To determine your Course Handicap, you first need to decide which tee (for example, Yellow, White, Blue or Red) to play off. Once you know which tee you want to play off, do one of the following to obtain your Course Handicap for the round:
1) At registration, tell the assistant which tee colour you want to play off – he or she will enter this into the terminal and give you your Course Handicap for that tee.
2) Enter the colour of the tee you wish to play into your HNA mobile phone App or on the HNA Terminal at the club.
3) Use the Course Handicap Conversion Table at the club to match your Handicap Index with the tee (course) you wish to play off.
Golfers playing a course with a high Course and Slope Rating will have a Course Handicap for the day that will be higher than when they elect to play an "easier" course with a lower Course and Slope Rating. Remember, however, that your Course Handicap will also be adjusted for the difference between Par for the course and the Course Rating of the tee.
This introduces one of the great strengths of the new system: on any given day, a golfer can choose which set of tees he or she would like to play off – unless stipulated otherwise in the Competition Conditions – and their Course Handicap will be adjusted up or down according to the difficulty of the course (tees) they are playing.
Another significant change is that golf clubs will do away with the traditional labelling of their tees into categories such as Ladies' tees, Club Tees or Senior Tees. Instead, each set of tees will be colour coded and will effectively represent a different course for the golfer to play.

Spinathon at Changing Gears
Date: 1 September 2018 from 8am
There will be 12 teams of 10 people spinning in 30 min heats. Monies raised from entries will be going to the Pro Deo Care Group – Click here for more information.
The section of road in front of the Square will be closed for the day and there will be lots of vendors as well as kids activities, non-spinners are encouraged to come along and join in the fun. (Some of the vendors include: Not Sheep Boutique, Café LM, O'Nellys, Vanpe, Artisans Republik, It's Party Time, Giant & BMW Supertech)
It's all for an awesome cause and there'll be giveaways and prizes on the day for people to enjoy!

Friday 17 August – Audi Centre Margate Business Day- Alliance
1st Gordon Moody, Kerry Fielden, Dave Page & Daryl Trodd – 88 pts
2nd Nic van Deventer, Jaco Das, Kevin Murray & Eugene Orsmand – 85 pts
3rd Lloyd Rowlands, Chris Phillips, Richard Butcher & Richard Fincham – 85 pts
4th Derrik Matthew, Bruce Matthew, Det Wichman & Gavin Sole – 82 pts
Saturday 18 August – Ladies Presidents Trophy – BB Stabb
1st Michelle Davies & Sandy Luus – 43 pts
2nd Lee Mutch & Sharon Turnbull-Jackson – 42 pts
T3 Irene Schanda & Solange Fox – 41 pts
T3 Felicity Robertson & Sandy Luus – 41 pts
Men's – BB Stab
1st Peter Volck & Paul Lawson – 47 pts
T2 Riaan Croucamp & Johan Wentzel – 46 pts
T2 Jaco Das & Andre Steyn – 46 pts
T4 Olliver Ransome & Rob Meydell – 45 pts
T4 Glen Usher & Howard Kelly – 45 pts
Wednesday 22 August 2018 – Men's Ind Stab
1st 41pts Colin McKay
2nd 37 pts Mike Lig
3rd 36pts Gary Purtell




If a fitted iron increased the number of solid, accurate approach shots you, would you want a fitted iron set?
Now please note that, very skillful golfers were more able to accommodate fitting errors than anyone else;
and that less capable golfers were much less able to make the necessary adjustments in their s
wing for an iron that was poorly fitted.

There's a partnership between shaft length, lie angle and shaft flex that will help us
help you make the game easier. Length, angle and flex all impact accuracy.
They all impact consistency. Let's get yours right.

This is a 'no-brainer'. Every golfer should play with golf equipment that makes it easy to repeat a golf swing;
that brings the club face back to the ball; square to the target line. Inexperienced and learning? Make it easier.
Improving and aspiring? Make it easier. Good and competitive? Make it easier.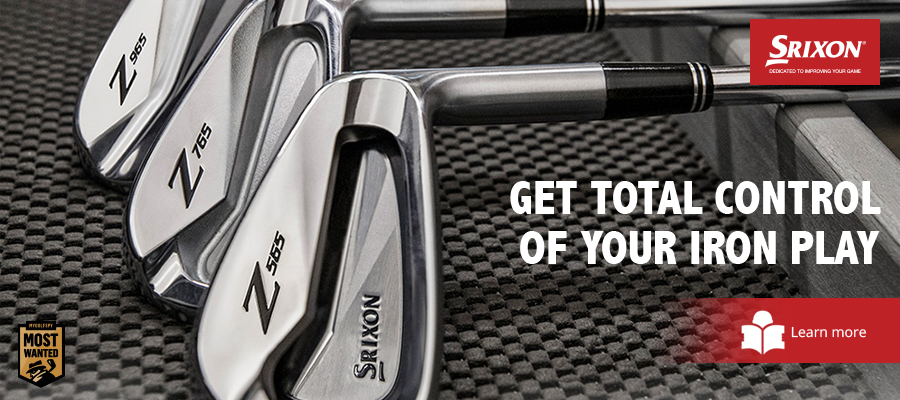 We started this series of articles by talking about how the world had changed, especially as it relates to gender.
Another major change is 'parental responsibility' and its huge impact on people's time.
This is a fun advert but, again, it's full
of social commentary.

What is most important to the identified
generational group is the empowerment of
their children.
What this generation knows is that nothing is more important
than doing things with their children.

Make golf with your family a special time together.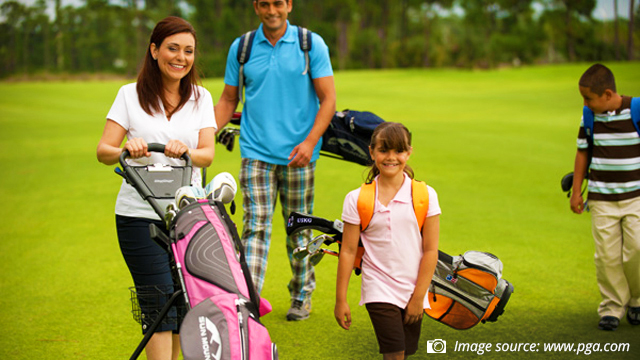 The world has evolved. Golf needs to be a game for everyone. Starting with partners, mothers, daughters, sisters,
we want to get more women into golf. How can you help?







Regards,
Derek and Sheena