Greetings from Derek
Saturday, 03 February 2018

The popular Casa Toscana Days start this Saturday

. Tel 039 313 0058  or 078 541 8234.

Marisa and Mario of CasaToscana welcome all Southbroomers to their fabulous restaurant in Trafalgar.  We thank them for their continued support and the great vouchers that they give to us to give out to you.
To book your spot, please email www.casatoscanaristorante.co.za

Back by popular demand Club  Dinners on the Patio Friday & Saturday nights
Come and enjoy Brandons new dinner menu. Booking is essential please 039 316 6026.

| | | |
| --- | --- | --- |
| Wilfred Bessell | | The Beautiful 11th Hole |

Congratulations to 

Wilfred Bessell

 who aced the 11th Hole on Wed 31st Jan. Uncanny how earlier that day he had quipped to friends about how many times he had played par 3's in his golfing career, and had never achieved a Hole-in-One!

Fantastic. Well done Wilfred!


Lisa & Grant Richards together with Talan Roos

Look out for Junior Golf on most Sunday afternoons! Local Juniors are invited to come and play at junior member rates from 2pm. Littlies need to be under the supervision of their parents and we are going to start including some 9 hole Ind Stab junior comps. 

Starting 4th Feb

.

Note: Not on 11th Feb as it's the final day of the Southbroom International Shoot Out.


THANKS AGAIN TO OUR MAIN SPONSOR
COLIN MCKAY & APPLIED OUTSOURCING
FOR ALL YOUR LABOUR REQUIREMENTS AND QUERIES
COLIN IS A FABULOUS SUPPORTER OF THE SOUTHBROOM INTERNATIONAL SHOOT OUT AND HIS AFRO SCOTS TEAMS ARE ALWAYS A FORCE TO BE RECKONED WITH !

WINSTON IS BACK TO ENTERTAIN US
ALL ON SAT 10 FEBRUARY
OPEN TO ALL! A GREAT EVENING OF GREAT FOOD AND ENTERTAINMENT!
BOOK IN THE OFFICE 039 316 6026


2017  Winners!

There are still a few spots in the The Southbroom International Shoot Out

 happening next weekend, and it's a great combo of a fun team weekend of golf, good meals, entertainment and competitive and fun golf.

Friday is an Alliance Format. Saturday is a BB Stab followed by a good dinner with great live entertainment with Winston Smile! (Saturday evening is open to all members , so if you would like to book a table and enjoy the evening – 

please contact the office

. R150)

Sunday is a shotgun start Individual stab with the top 3 players scores counting. closely followed by a prize-giving lunch. Enter in the Pro Shop! We can make up teams for you if you like!

Congratulations to the Jan 100 Club winners! The 

next 100 Club Draw is on Friday 23rd Feb

 and the Attendance Kitty is now R3000!

Valentines Dinner Dance

Date: Wednesday 14 February 2018

Time: from 6.30pm

Cost: Adults – R250 per person

Live Music with Papa & Mama
4 course dinner
RSVP: Book your seat at Southbroom Golf Club or call 039 316 6026.

---

Dinner Menu

Welcome Drink & Canape on arrival

Starter:
Springbok carpaccio with balsamic marinated courgettes, parmesan shavings and toasted homemade bread

Main Course:
Oxtail Ragu with Beef Fillet, potatoes, caramelised onion & butternut &hazelnut puree
OR
Line fish in a Bouillabaisse broth served with sautéed butter beans, spinach & mange tout.

Dessert:
Citrus brulee tart with ginger snaps & candied orange mousse served with cardamom ice-cream.

Vegetarian Options available

Email: gavin@southbroomgolfclub.co.za for more ino

Our good neighbours San Lameer have asked us to let you know about a special day on Monday 26th February.
See above for details. It looks like a good one!

Friday 26th January

Chicken Runners 9h Ind Stab

23 pts Chris Miller, Nick Van Deventer & Heather Anderson
21pts Roger Phillips
19pts George Haswell , Russell Johnson Charlie Watt

Saturday 27th January
Open Alliance- 1 Score Par 4's 2 Scores par 5's 3 Scores on the par 3's

1st– 82 pts Dave Page, George Wright, Kerry Fielden & Gordon Moody
T2– 81pts Gary & Lesley Godley, Bob & Allyson Thomas
81pts Jenny Westray, Heleen Hissey, Lyn Doveton & Jackie Van Eeden
81pts Doug Butcher, Mike Slade, Brian Richards & Mike Jacquet
81 pts Mari Fielden, Sandy FitzGerald, Maeve Mullane & Lan Yeadon

Wed 31 January 2018
Men's Alliance 2 Scores to Count

1st– 99 pts Geoff Skelton, Charlie Watt & Bob Carmichael & ghost
2nd– 95 pts Gary Purtell, Malcolm Greenland, Russell Mackenzie & Colin McKay
3rd– 89 pts Bruce Matthew, Derrik Matthew, Craig Treherne & Steve Wells

Wilfred Bessell Hole-in-one the 11th!

Ladies Alliance 2 Scores to Count

1st– 89 pts Leslie Godley, Shelley Myers, Rene Matthew & Jeanne Powell
2nd – 88 pts Della Kempthorne, Carol Lamb, Julie Walker & Ghost



Fortunately the world is a better place, and sacrifices are largely consigned to our history.
That might not be the case in the golf world.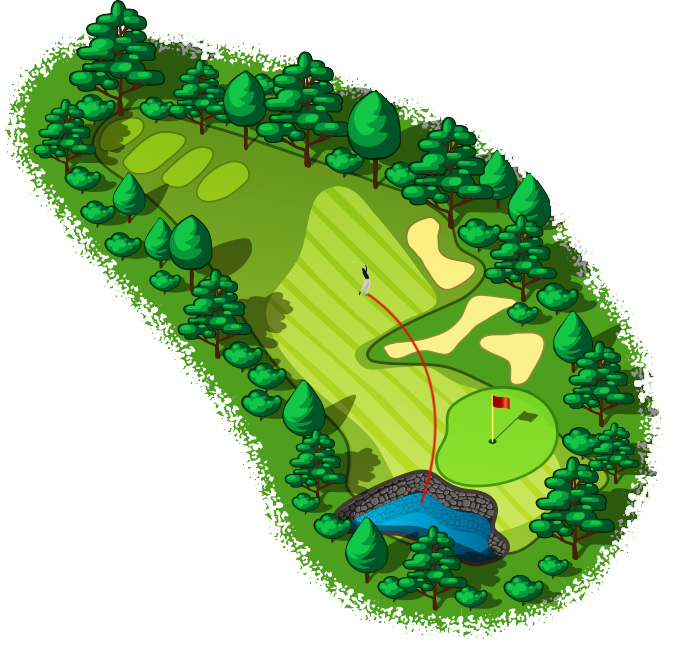 How many Pro V's, or other golf balls, are sacrificed to the water, trees, deep rough, out-of-bounds,
indeed anything on the right for right-handers. What are golfers, bedeviled by a slice or
high fade hoping for? Many will claim they've aimed left of the target. But golf is a funny old game.
It seems the further left you try to hit the ball, the further right it goes.
End the sacrifice of golf balls. Come and talk to us and let's put in place a plan to remove the
slice, high-fade, from your golf game. The sacrifice might be a small swing change; or some time
spent on a few drills, but the result is worth it. Being able to hit short and mid-Irons
at the target successfully is exhilarating.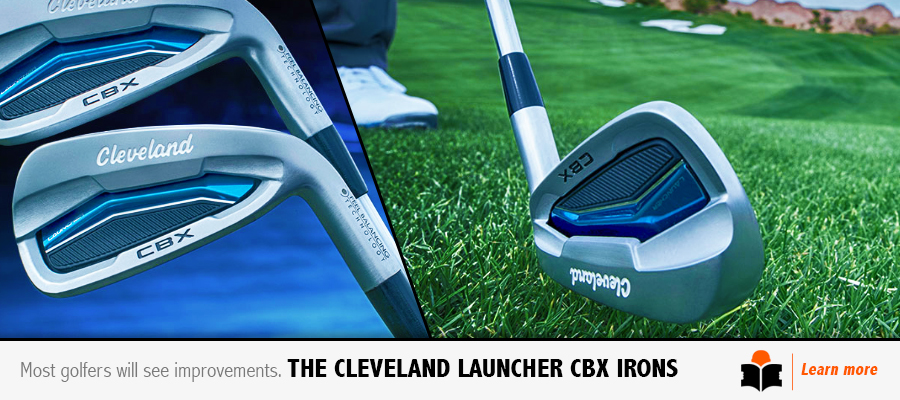 With all the new and exciting releases of golf equipment, it's likely that many of you will be looking at buying
a new Driver, searching for better performance that will undoubtedly include extra distance.
I want to leave you with this thought.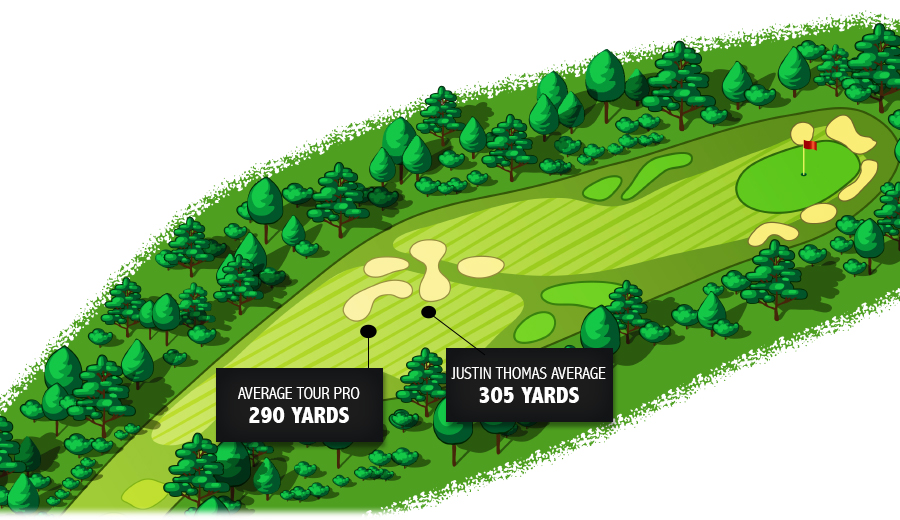 Justin Thomas is 65 kg and crushes his tee shots past 275 yards on average. He has hit it over 365 yards on a Par 5.
If you are going to buy a new Driver in the weeks and months ahead, please make sure you invest time
with us in finding the right setup for your golf swing. Remember in that time together, just as it happened
with Justin Thomas, we might find small adjustments in your swing that make really big distance improvements.










Regards,
Derek and Sheena