Greetings from Derek
Saturday, 03 February 2018

Thanks to Johan Kinsey Allers and his team from Audi Margate for sponsoring this year's Southbroom Business Days. Its super to see their flags flying and beautiful cars on display at the club!

The Audi Margate Business Days are the 3rd Friday of every month and are a great deal at R235 to play which includes your green fees, comp fees & half way!

---

Hot balmy weather is the order of the day at the moment and it is great to see all our overseas members arriving back to enjoy the South Coast!

The Southbroom International Shoot Out sponsored by Colin McKay and Applied Outsourcing is happening next month. It's a great combo of a fun team weekend of golf, good meals, entertainment and competitive and fun golf.

All you need is 4 like minded friends, a good team name and entrer in the Pro Shop  or e mail southbroomproshop@gmail.com

Friday is an Alliance Format. Saturday is a BB Stab followed by a good dinner with great live entertainment with Winston Smile! (Saturday evening is open to all members, so if you would like to book a table and enjoy the evening – please contact the office. Only R150)

Sunday is a shotgun start Individual stab with the top 3 players scores counting, closely followed by a prizegiving lunch

Enter in the Pro Shop! Call 039 316 6051. We can also make up teams for you if you like!

Last years 2017  overall winners were…



Thanks to Russell Mackenzie for this great arial pic taken on Thursday!

CLUB CHAMPS ARE AN IMPORTANT DATE TO DIARIZE

SAT 10TH OF MARCH AND SUNDAY 11TH MARCH 2018!

Chicken Runners
Eugene Orsmand: 19 pts
Kevin Murray: 19 pts
Paul Coetzee: 19 pts
Stuart Harrison: 18 pts

Saturday 13th January
Ladies – Alliance
1st – Julie Walker Lesley Godley Jo Ledden & Lorna Johnson: 101 pts
2nd – Mari Fielden Jeanne Powell Di Morris & Heleen Hissey: 94 pts

Men – Alliance
1st – Doug Butcher Richard Derman Brian Richards & Mike Slade: 99 pts
2nd – George Wright Kerry Fielden Dave Page & Gordon Moody: 97 pts
3rd – Gerald FitzGerald Chris Miller Jim Cook & Olliver Ransome: 96 pts

Wed 17th January
Ladies Ind Stab
Mary Thomson Memorial Goblet
Winner: Sandra Luus, 39
The Charity that Sandy chose to benefit from the day is The SPCA

Men's Comp Ind Stab
1st: 41, Don Osbourn
2nd: 40, Dave Fox
T 3rd: 38, Gerald FitzGerald, Chris Ledden & Malcolm Moorley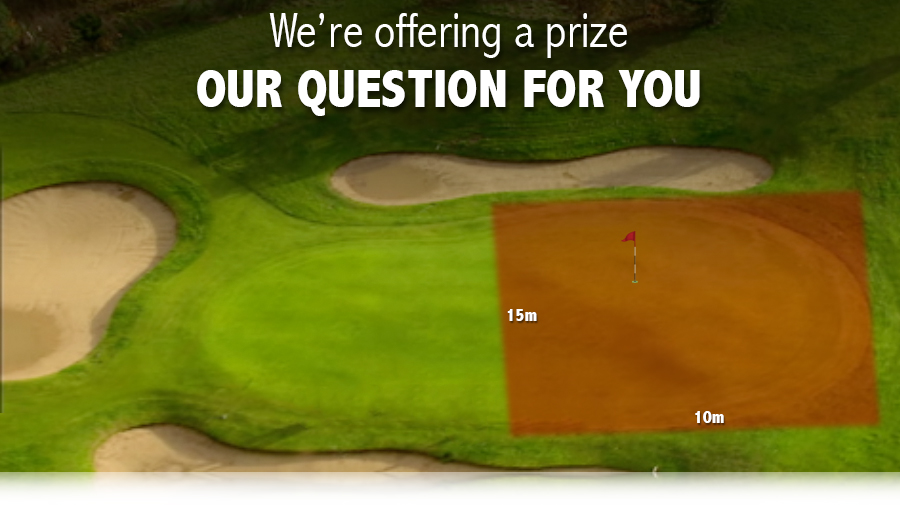 You're playing an approach shot into the green. You've got a target. You're telling yourself it's large. "No big deal."
You're settling over the ball with really positive swing thoughts. Hold on.
If you haven't already done so, I have three very simple questions.







 We'd like your thoughts on your short-game.
Just five simple questions.
Nothing complicated, technical,
or personal. But it will help us with
some research. Start now.










Regards,
Derek and Sheena