Club news

Well done to Emil and Hannah Hierhold, Heather Anderson and Roger Phillips for winning the Open Alliance on Saturday with 95 points.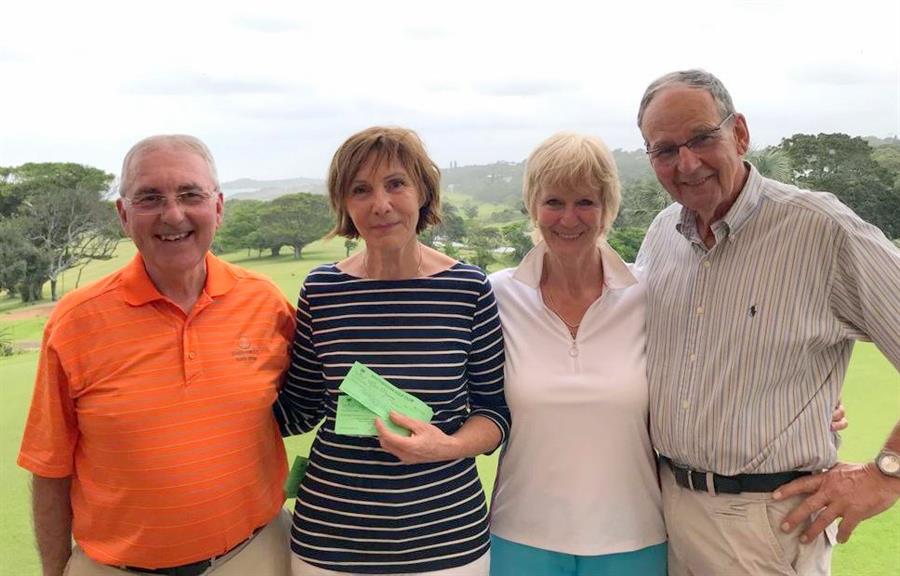 Roger Phillips, Hannah Hierhold, Heather  Anderson &  Emil Hierhold
It is so good to have our returning overseas members, friends and guests in town for the next 3 to 4 months. It's great for them to get out of the cold and wonderful for us to entertain them. Look out for the 2019 Applied Outsourcing Southbroom International Shootout (now 2 days not 3da)! It will be played over the weekend of 9 and 10 February where teams of 4 will be competing for the trophy. Throw in some delicious food and drink for a great weekend!
Your entry includes the Saturday night Valentine's Dinner Dance Evening, with our popular local Legends Band entertaining you with their fabulous music. Enter in The Pro Shop.

The first 3 months of the year always brings some fabulous Ladies Golf Days, generously sponsored by our Euro Lady members! This month we have the popular Champagne Day. Thanks to Christa Sistermanns for all her many years of wonderful Pongracz & vouchers sponsorship. This year Christa has handed over the sparkling honours to Sylvia Westermann, so Sylvia looks forward to hosting her day and enjoying the Ladies camaraderie! Thank You Sylvia.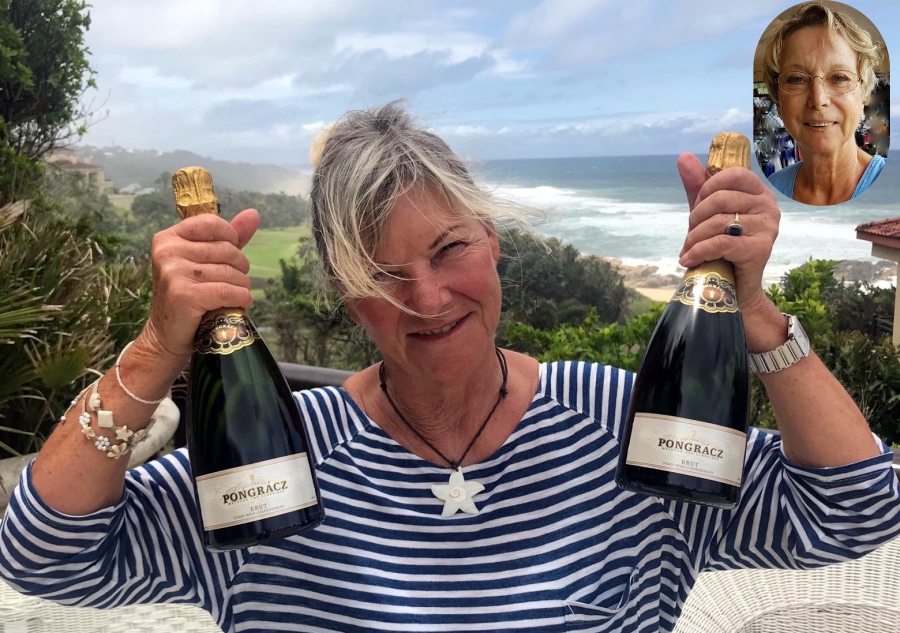 Sylvia Westermann invites the Ladies to play in the Champagne Day!
Thanks to previous sponsor Christa Sistermanns  (Top Right)
Yester Year and today! Always fun to compare! The outside veranda was enlarged and built for the Nomads in 2000 and the sea view down the first has certainly opened up.
Look out for our next Sunday Lunch!
Sunday 27 January 2018
Buffet R175
Live Entertainment With Tascha
(Cabaret-Jaz-Electroswing)

Starters
A Creamy Leek And Potato Soup With Fresh Rolls
Green Salad
Mains
Roast Sirloin With Traditional Gravy
Apricot And Almond Chicken
Chicken Breasts Filled With Apricots & Almonds,
Pan Fried In A Creamy Herb Sauce
Aubergine Parmagiana
Layers Of Crumbed Aubergine, Tomato Concasse & Cheese Sauce
Topped With Mozzarella & Breadcrumbs
Roast Potatoes
Roast Mediterranian Vegetables
Dessert
Malva Pudding
Light Apricot & Vanilla Sponge
Doused In Creamy Syrup & Served With Custard
Upcoming events
The Score Card
Friday, 11 January 2019
Chicken Runners
Jo Ledden 21 pts
Malcolm Greenland & Geoff Skelton 19 pts
Phil Verwey 18 pts
Paul Lawson, Gary Godley, Dave Page & Heather Anderson 17 pts
Saturday 12 January
Progressive Alliance
1st – 95pts Roger Phillips, Heather Anderson, Emil & Hannah Hierhold
T2 – 92 pts Sandy FitzGerald, Jean Corfe, Lorraine Cook & Michelle Davies
T2 – 92 pts Johan Wentzel, Tony Westoby, Brian Jolliffe & Anton Kohrman
Wednesday 16 January
Ladies BB Stab rained out
Men – BB Stab
1st – 45pts Geoff Skelton & Paul Lawson
T2 – 43 pts Bob Carmichael & Brian Hoggart
T2 – 43 pts Roger Hissey & Roy Deakins
Revealing the lie
It does impact accuracy
Test after test conducted by golf magazines, club fitters, and even those trying to "bust" myths, substantiates the fact that you'll hit more accurate approach shots if your lie angle is a perfect match to your golf swing.
Irons toe down
Strike the ball with the toe slightly down and
your ball will go right of the target (right-handers).
Iron heel down
Strike the ball with heel down and your ball
will travel left of the target (right-handers).
The mechanics of this are obvious really. Make contact with the turf with the toe of the club and the club face will open. Make contact with the heel and the face closes. It's how imperceptible it feels to most of us, and how large the impact is, that surprises everyone.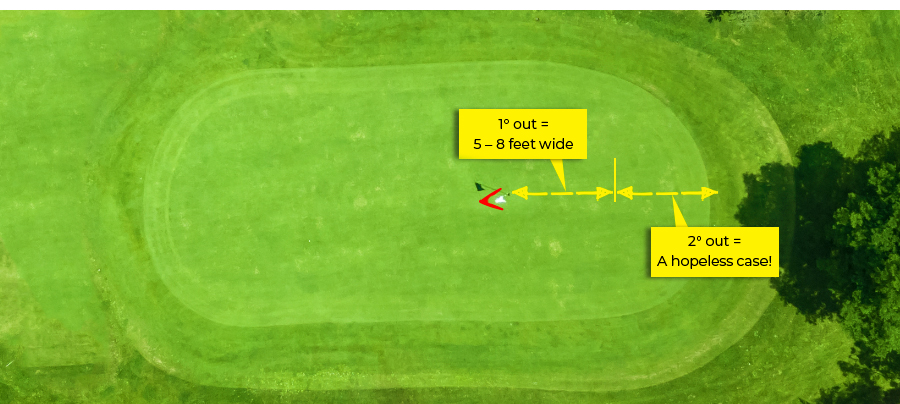 Are your clubs telling a lie?
Do you think you've hit a solid shot but missed on one side? Is it your setup; your swing path and face angle; or your lie angle? You'd be blown away to discover how many golfers play with a lie angle that makes the game harder. Make it easier to hit better golf shots.
Get fitted >
The best for you
An improvement changing your game
If you want to go from experiencing an average golf game to a better golf game, where you take more frustration-free walks down fairways and then step with an excited bounce towards a green full of opportunity after a sweet approach shot:
Then often a small change, from steering the golf ball to releasing
the clubhead through the golf ball, results in:
Get a better experience
What would cause you to smile more often on the golf course? What would give you cause for celebration?
If "greater consistency" of ball striking will help deliver a smile or celebration,
Contact us >
Regards,
Derek and Sheena