"When you need security for yourself, business or your home, you want to feel confident that protection is top priority."

– Maser Security
View from our patio

Congratulations

Paul Lawson, who won The Captains Trophy last Saturday. Paul was the best playing Qualifier.
Delighted Rene Matthew was awarded with The Curlewis Shield, as the best playing Qualifier in the Ladies!
Well played!
Colin McKay was presented with a Qual chem hamper and a dozen golf balls from the Interclub Ladies as a token of thanks for sponsoring their Emoji Applied Outsourcing T shirts for Interclub!

Thank You Colin!

 Colin &  surrounded by  some of the 2018
Inter Club Team. Di Jan Lesley, Jenny
Michelle  Rene Sandy & Solange
Colin's company  Applied Out Sourcing is also the proud Sponsor of Annual Southbroom International Shootout February 9th & 10th Feb 2019
applied@absamail.co.za or 083 279 5939.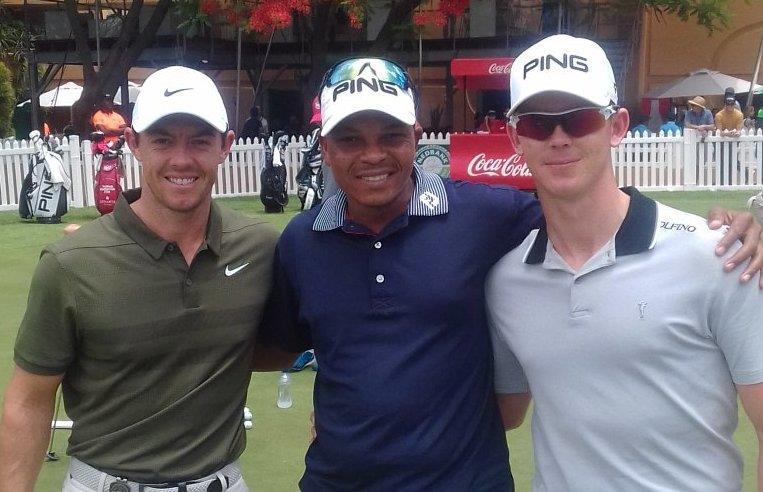 Great to see our ace Touring Southbroom Caddie Trerence Mngoma
in good company last week. He thoroughly enjoyed working at Sun City
and meeting his heros!
Pro Shop news
Is it time to  test new & upgrade your equipment?
We will be having Srixon Cleveland Demo Morning on the practice tee next Wed 21st November  from 9.30ish!
Rules evening
Friday, 23rd November
After the chicken run
Join us for a rules discussion on the 2019 changes at 6pm in the bar, and enjoy a Friday evening Fish & Chips special afterwards!
Diarise this in your diaries
Friday, the 30th November at 6.30pm
The November 100 club Draw starts at 6pm!
Followed by the Most Fowl Presentation & Chicken Run year-end dinner
All are welcome. The Southbroom Legends will be rocking the dance floor.
Book your table in the Office for only R150 p/p.
Take a look at the menu:
Starters
Tomato soup with bread rolls
Green salad
Main
Beef Stroganoff
Roast lamb with mint sauce
Mediterranean Mixed Veg
Roasted Butternut with Pumpkin Seeds
Rice
Potato wedges
Dessert
Malva pudding with cream and custard
Ice cream and chocolate sauce
Village news
What a wonderful street party last Friday evening Well Done To Main Organiser Deanne Purtell for co ordinating all and it was wonderful to see Dawne Murray enjoying her table of friends and family so soon after her double knee replacement! Amazing! This is the 3rd Southbroom Street Party     Dawne's brain child and it was so wonderful to see over 320 Southbroomers and friends enjoying the special evening and a blessing that the wind gave us a break for a day!
Winston Smile entertained all in his amazing energetic style! The Bowling Club opened its doors and bar for those who had run out! Deli..sh Sally Harrison & Dave Page co-ordinated the beautiful starter platers!
Well Done to LM Café Maurizio and Bella took on the marathon task of 320 plated surf and turf main courses.
Desserts were stylish, tasty, yummy treats! Hearty Congratulations to all involved and especially to Realty1 Southbroom who are celebrating 50 years of Byron Purtell of purchasing the SEA Letting Agency in Southbroom. What a great achievement & family History.
Albatross Guest House has a new Chef!
My name is Nick Wilson, I proudly introduce myself to all South Coasters as the Executive Chef at Albatross Guest House. I have worked as both assistant chef and chef in various restaurants in and around the coast and so have grown in experience for the past 5 years.
I have had the opportunity to work in restaurants and hotels offering ambrosia dishes, for example, Casa Bella in Umlhanga.

I am passionate about cooking and was very proud and honoured, when I was head hunted by Albatross Guest House and offered the position as Executive Chef which I gladly accepted.

The restaurant is open for breakfast, small lunches and dinners.
I invite you to come and experience a mouth water dining experience.

Booking in advance is essential
Tel: (039)3166 572
Results
The Scorecard
Friday, 9th November
Chicken Runners Ind Stab Front, 9 pts
John Fox & Van Zyl Greyling, 19 pts
Paul Lawson, 18 pts
Malcolm Greenland & Maeve Mullane, 15 pts
Saturday, 10th November
Ladies – Curlewis Shield
Curlewis Shield Winner – Rene Matthew, 78 nett
Ind Medal
1st – Jenny Westray, 70 nett
2nd – Candida Amm, 73 nett
3rd – Lorraine Cook, 75 nett
4th – Della Kempthorne, 77 nett
Men- Captains Trophy
Captains Trophy Winner
Paul Lawson, 77 nett
Ind Medal
1st – Brian Jolliffe, 73 nett
Ind Stab
1st – Peter Van De Walle, 35 nett
2nd – Clive Miller, 34 pts
T3 – Don Osbourn, 33 pts
T3 – Mike Lig, 33 pts
T3 – Dave Fox, 33 pts
Wednesday, 7th November
Ladies- BB Stab
1st –  Lorraine Cook and Jean Corfe, 45pts
2nd –  Rene Matthew and Margi Sherratt, 44pts
3rd –  Carol Lamb and Rene Matthew, 43 pts
Men- BB Stab
1st – Norman Farrell and John Neaves c/o, 48pts
2nd – Colin Steyn and George Haswell, 48 pts
3rd – Roger Hissey and Gary Godley, 47pts
Upcoming events
Dates to Diarise
Hole more putts
Take advantage of birdie opportunities
Matching the loft of your putter to your technique is critical in becoming a consistent putter and therefore seeing more putts drop. Having the incorrect loft will negatively impact many factors such as launch off the putter face, spin imparted on the ball and overall roll on the green.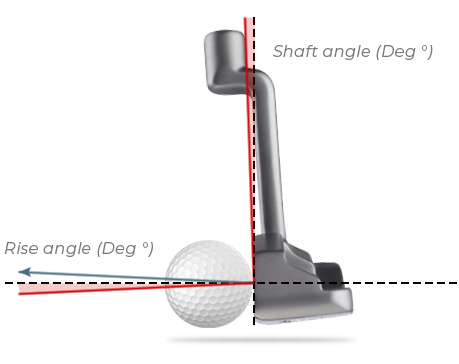 Player with incorrect putter loft
Player fitted for correct putter loft
If the ball launches too high with too much
spin it causes the ball to bounce. Likewise,
if the ball launches too low it causes the ball
to dig into the ground and hop. Both of these
impacts negatively on distance control and
accuracy (3-putts and shorter misses).
You'll create a smooth repeatable roll off
the clubface,with a true roll found early.
You'll increase your chance
of making putts. Your distance control
will improve.Fewer putts per round.
That impacts your scorecard.
Does your putter loft match your stroke?
Have you ever seen your putt bounce and just blamed it on the green?
It's time you matched your putter to your game.
Hole more putts now.
Book a putter assessment with us now >
Technology with real impact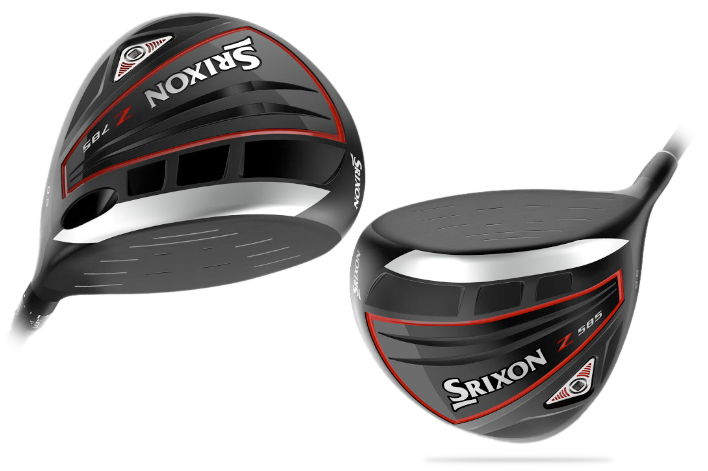 Srixon Z 785 and Z 585 Drivers
The new Srixon Z 785 and Z 585 both come with real performance improvements.
We think these will make a big difference for many of our golfer's.
Here's why >
Play more golf
Start anywhere with the family
If you're looking for a great family bonding session, then there's a great way to use golf over 2 hours and 9 holes.
Let everyone play the course in a way they can enjoy it.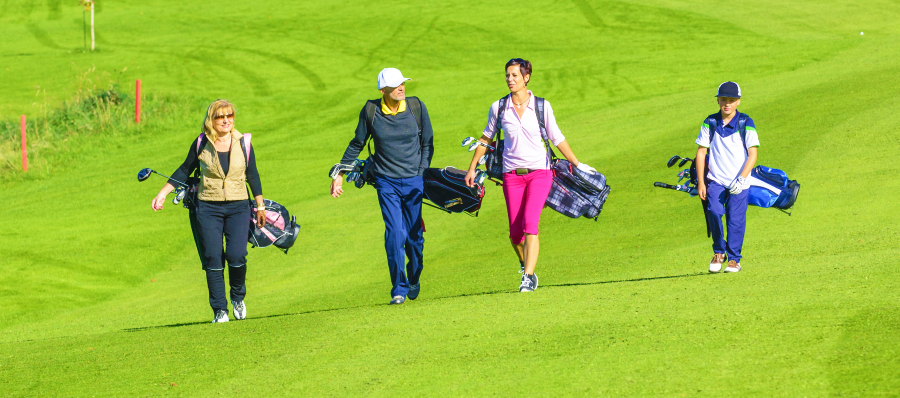 If you're the expert, then tee off from the front tees. Male or female, place the emphasis on being in play. You're not showing off how far you hit it. (By the way, quietly check if your percentage of fairways hit has improved, if you club down to fairway or hybrid).

Let your non-golfers, or inexperienced golfers, tee off from where they like. If they've never played golf, or have just started learning, we'd suggest 50 yards from the green. There's no point having non-golfers hit from bunkers. Let them throw it out. This isn't competitive. Make it a family better-ball score.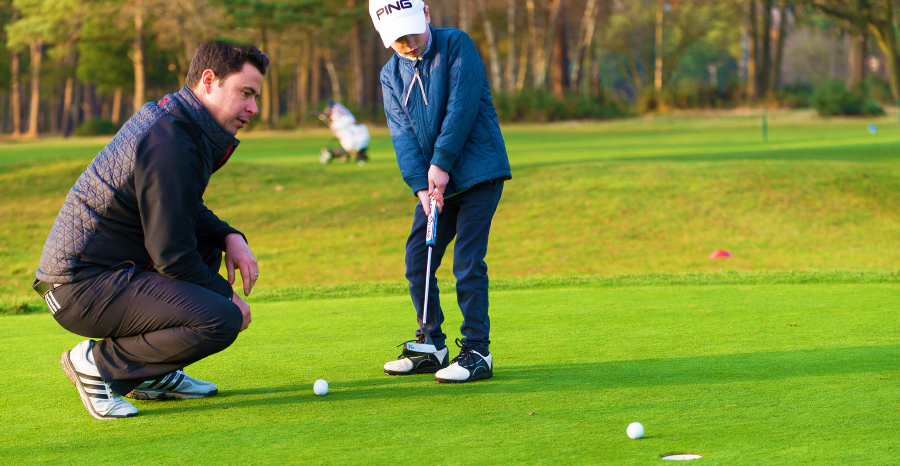 Get an introduction to golf
If, together with some friends and their family, you'd like your non-golfers to get a sound introduction
to the game first, then let us give them an introductory lesson for an hour. What a great gift!
We promise to make it fun, especially for children.
Contact us now >
Cleveland Golf RTX4 Wedges
The new Cleveland Golf RTX4 Wedges deliver ball-stopping spin and control, along with designs that offer you options.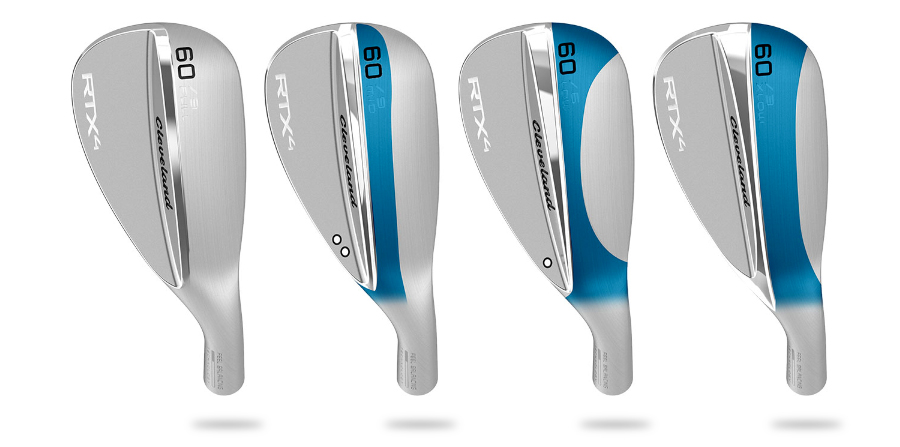 If you haven't upgraded your wedge set in a while, the Cleveland Golf RTX4 Wedges and the number of options they offer you greenside should be an inspiration to improve your short game.
Learn more >
Regards,
Derek and Sheena