Club news

Join myself & Ryan Birnie this Saturday 23rd, on the practice tee. Put your driver up against the new Titleist TS Driver.
If you hit your driver further, we will give you a special Titleist 2 Ball gift pack.
If you hit the TS Driver further and we can use your picture in the newletter and on Facebook, you will be given either a Titliest Cap or sleeve of Pro Vs! It's just a win-win day.

Mozart Day

Margaret Stoellinger & Irene Schanda
The Ladies always have a fabulous summer with all their member sponsored days! Last Saturday was the highly anticipated 'Mozart Day', with Irene Schanda & Margaret Stoellinger welcoming the field with a delicious liqueur -whilst selling lucky draw numbers (to win a hamper of Austrian Chocolates). The Pro Shop check-in was filled with strains of music from Vienna. After play, the Ladies gathered in Mulligans which was transformed into an Austrian Kafee Huis and all enjoyed the most delicious home-made cakes with Southbroom Cappuccinos.
Thanks again to Irene & Margaret pictured below- surrounded by all the happy winners!  & Eli Bachmann won the lucky draw.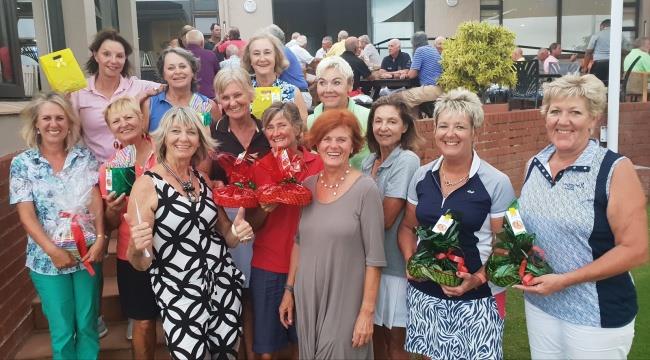 Mozart Winners!
A beautiful wedding celebration. Congratulations Jason & Chantel Welsh
Sunday was a hot wind-free day, just perfect for a beach wedding below the 2nd hole. The wedding party enjoyed the balmy weather late afternoon and the most perfect evening! The new generator ensured the party never stopped. Congratulations to newly-weds Jason and Chantel Welsh. Well done to Gavin and his clubhouse team, and Bree Simpson of Ivy Events. It was all just amazing.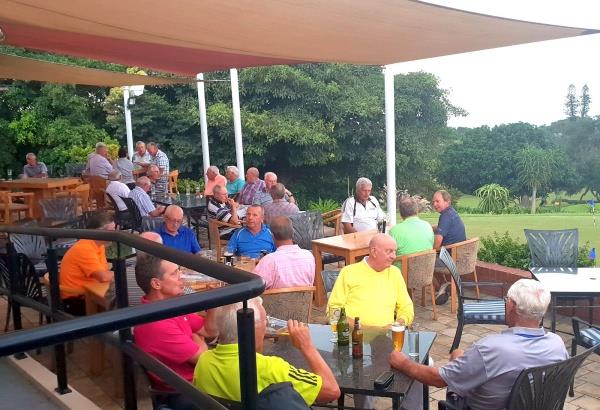 Southbroom Patio – What a great place for Sundowners
Cora Hicks Medal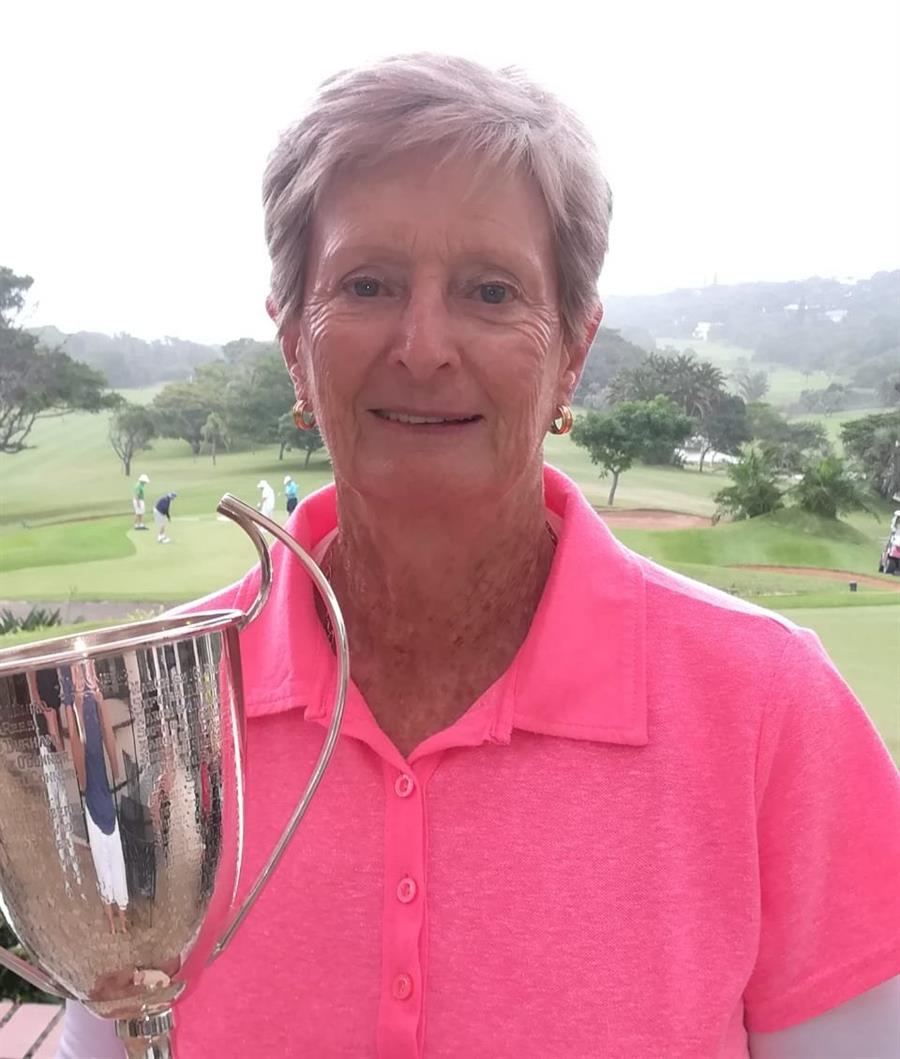 Jeanne Powell wins the 2019 Cora Hick Medal Summer Trophy  Congratulations
March Business Day
| | | |
| --- | --- | --- |
| Kevin, Malcolm Bob & Alex – Business Day Winners | | Gordon Abbey won the Ladies Lucky Draw |
In the recent Southbroom Business Day (2 scores to count & 3 scores on the Par 3s): 100 points from Malcolm Greenland, Bob Carmichael, Alex & Kevin Crawford won the day!  Gordon Abbey  was delighted to win the Ladies lucky draw.
3 weeks until Club Champs!
 The draw sheet is now open for Club Champs. After some rain the golf course is looking so good and will be great for Easter. Club Championships are coming up in 3 weeks over the weekend, 6 and 7 April. Thanks to a sponsorship from Mel Davies.  The practice net is almost up and it will be a great quick 2 bay warm up area before heading to the tee.
We are also doing a huge clean up on the course which makes everything look so clean & neat.
Local news
Calling Classical Music lovers
Classical Concert at Riverbend on Friday 5 April.
We are offering what promises to be a very enjoyable programme. In the first half flute, oboe, cello and harpsichord will be playing duo's, trio's and quartets by JS Bach, Telemann and Haydn.
After the Interval, a variety of music of later periods by Mozart and Carl Maria von Weber will be accompanied by piano.
The artists will be Sabine Baird on flute, Magriet Deppe on oboe, & Aristide du Plessis on cello, accompanied by David Smith.Concert Details:
Friday 5 April at 18h30. Free wine tasting to ticket holders at 17h45.
Tickets priced at R120 will be on sale at the Riverbend shop from Thursday 14 March.
Please note that the shop opens at 9am daily.
After-Concert Dinner:
Ingrid at Flavours is offering the following menu for dinner after the concert at R200pp. This does not include a service charge.
Creamy chicken with broccoli, bacon and peppers served with gnocchi or Cornish pasty (beef) with butternut and potato mash and homemade gravy.
Served with table salads
Homemade mango sorbet with a little fresh fruit salad OR Chocolate eclairs.Please pay for your dinner when buying your concert tickets, making a note of your menu preference at the same time. To facilitate catering, no dinner bookings will be taken after Sunday 31 March. Your choice of wine and table seating can be arranged beforehand by phoning Flavours at 039 314 4370.
We look forward to sharing this event with you.  Robin Ransome, Angela and Des Erasmus
Upcoming fixtures
The Scorecard
Chicken Run
Friday 8th March
Alex Crawford, Heather Anderson & Mike Anthony 21 pts
Vic Pretorius Brigit Penn & William Penn 19 pts
Ladies Cora Hicks Medal
Saturday 9th March
Cora Hicks Trophy Winner
Jeanne Powell
Silver Division
Medal Winner- Heather Anderson 71 nett
Stab Winner- Janet Humphrey 35 pts
Bronze Division
Medal Winner- Jeanne Powell 69 nett
Stab Winners- Alexandra Huber & Lorraine Cook 34 pts
Men's Individual Stableford & Medal
Medal Winner   Don Osbourn 69 nett
Men's Individual Stableford
1st- Bob Thomas 40 pts
2nd- Brian Brasher 39 pts
T3- Anton Kohrman  & John Lison 38 pts
T5- Malcolm Greenland, William Penn, Chris Miller, Gavin Sole & Piet Joubert- 36 pts
Alliances
Wednesday 13th March
Ladies Alliance
1st- Margaret Stoellinger, Shelley Myers, Janet Humphrey & Ghost (Allyson Thomas) 80 pts
2nd- Heather Anderson, Liz Fertacz, Lorraine Cook & Jenny Westray 77 pts
Men's Alliance
1st- Roger Hissey, Roy Deakins, Gary Godley & Jurgen Feeder 90 pts
2nd- Malcolm Greenland, Alex Crawford, Don Osbourn & Colin Mckay 84 pts
3rd- Joseph Stoellinger, Leon Van Schalkwyk, Christer Solgevik & Ghost 83 pts
Business Day
Friday 15 March
Alliance, 2 scores to count, 3 on the shorts.
1st- Malcolm Greenland, Bob Carmichael, Alex & Kevin Crawford- 100 pts
2nd- John Caple, Billy Lorenzo, Richard Mills & Mike Anthony 93 pts
3rd- Nic Van Deventer, Eugene Orsmand, Guy Yeadon & Kevin Murray 93 pts
4th- Bernie Vorster, Rod Watson, Gordon Abbey & Chris Miller 92 pts
Ladies Mozart Day
Saturday 16 March
Ladies BB Stableford
1st- Lesley Godley & Heleen Hissey 45 pts  c/o
2nd- Shirley Jeffery & Jill Webster 45 pts
3rd- Alexandra Huber & Ursula Spoerri 43 pts  c/o
4th- Della Kempthorne & Karen Bridgeford 43 pts
5th- Lorraine Cook & Gjertrud Kok 42 pts
Men's BB Stableford
1st- Don Osbourn & Geoff Skelton 45 pts
T2- Norman Farrell & John Neaves 43 pts
T2- Bob Carmichael & Dave Page
T2- Heiner Spoerri & Bob Bosshart
T5- Piet Joubert & Malcolm Moorley 41 pts
T5- Chris Miller & Jim Cook
Catch all the action
You can watch all the latest equipment news from the 2019 PGA Merchandise Show live on SuperSport.
Your fitting survey
Could this be made easier for you?
We want to know how we can help you enjoy a better playing experience this year.
We're not selling equipment or a fitting. We want to supply a better playing experience.
What do you need? If you haven't completed our survey in the last couple of weeks, then
Give us your answers now >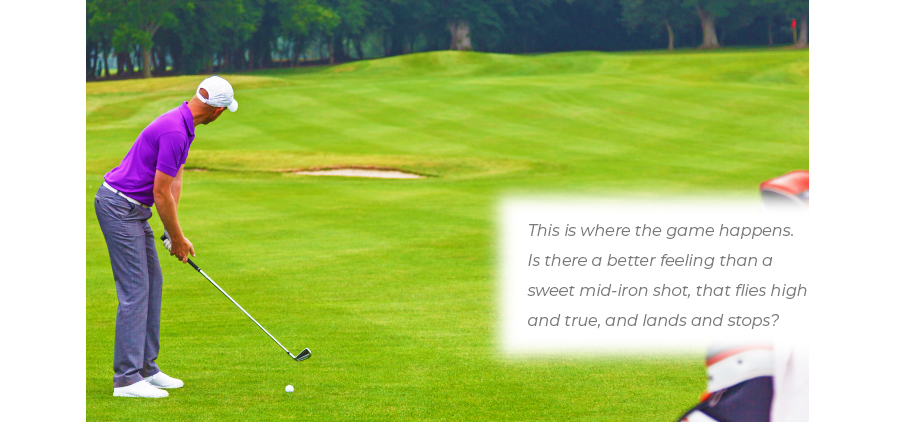 Fill in your survey
That's why we'd like you to complete this survey and
let us know what's most important to you and
your playing experience.
Have you got what it takes?
This shot is worth an investment in your technique,
the best technology, and the perfect fitting.
Improve your "return".
The Par 3 Advantage
Tee up the ball
It's an advantage to be able to tee the ball up, even if you're using an iron. It's the opportunity to create the perfect lie, but this is what we see too often.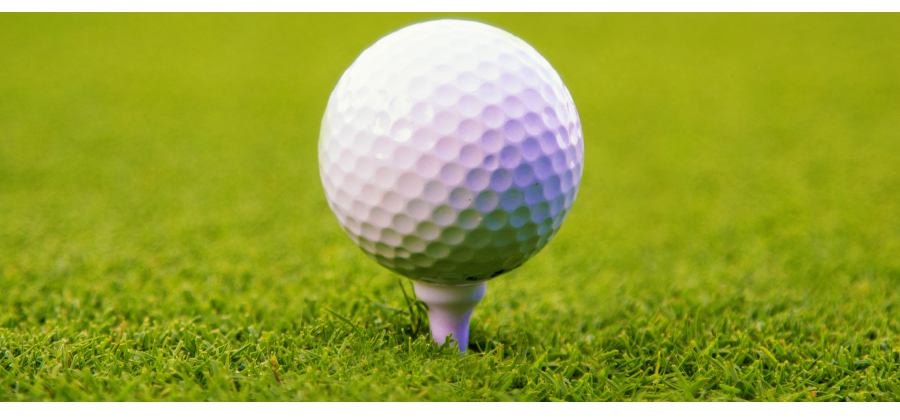 This ball is teed up too high for an iron shot. This risks the ball hitting high on the face of an iron. There's a real loss of distance above the sweet spot on an iron. Below is a is perfect example. The ball appears to be resting on the top of the blades of grass. Don't try and play the ball on the up. It's an approach shot from a perfect lie.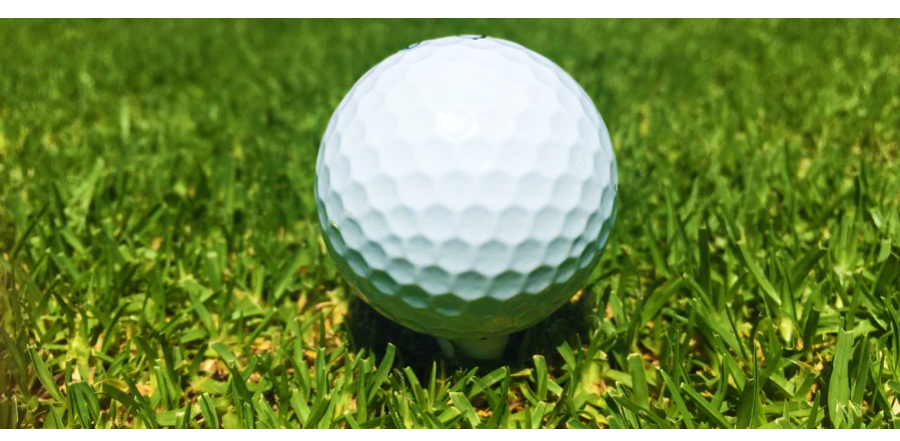 Find time to practice and make sure you're playing the shot with the correct technique. Build your confidence.
Make Par 3 improvement a priority
Good technique and some practice breeds confidence. Good technique, practice, and confidence lower your scores. It also thrills you with better approach shots. We can help.
Contact us >
Regards,
Derek and Sheena