Monday, 01 October 2018

Quick Message from The Manager! Re Annual Subscriptions Sept 2018 – Aug 2019
Dear Members,
Annual Subscriptions are due 01 September 2018. Statements have been e-mailed to all members.
Please, if you have not received the statement, please contact Cindy in the office 039 316 6026 to verify that we have the correct e-mail address in the office records or email Jenny in accounts at sgc.accounts@mweb.co.za.
Also, once paid for, the 2018/2019 Cart Trail fee stickers can be collected in the Pro Shop.
Thank you  Gavin Sole   Club Manager    039 316 6026
Course Update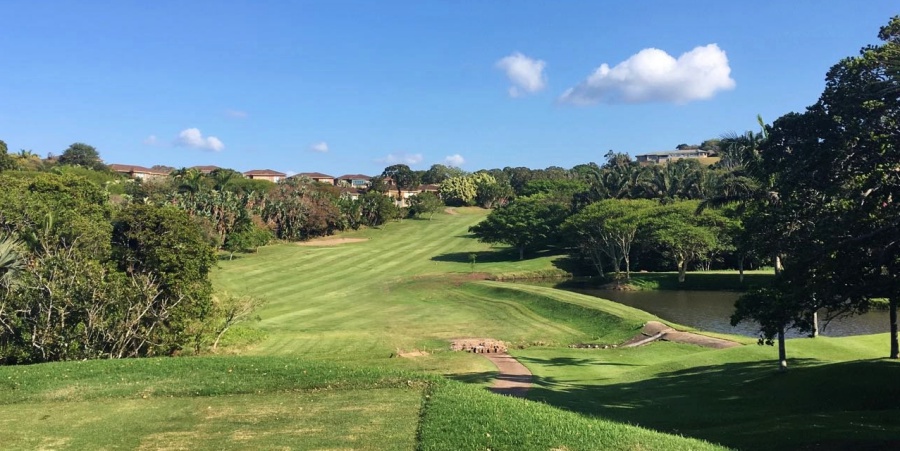 Looking up the 10th!  
Spring Treatment
 was done last week and was followed by wonderful rains and now warm sunshine so the golf course is looking great and will be outstanding in another two weeks. We have planted some new trees and removed some others, like the two Raffia Palms on the 10th which has really transformed the look of the hole.  A fever tree is in its place
We are also doing a lot of clearing which simply gives the course a feeling of space instead of being over-crowded. Thinning out the vegetation is like a great hair cut- needed every so often.
The new handicap system, course stroking and coloured tees are all in place. It will take a little time to get used to, but the conversion sheets and revised temporary scorecards are up in the Pro Shop, and you can also check numbers on the scoring computer in the Pro Shop.  or download the new App
Everyone at Southbroom got chopped by about three shots which caused a bit of consternation initially, but not much has actually changed. What is changing are the Rules of Golf but that is only for the 1st of January 2019… More on that later.
Exciting events to look forward to
The Ryder Cup is shaping up to be a wonderful event once again and I can't wait.
In the meantime, we have the Casa Toscana BB Stab on Saturday 15th Sept & Friday 21st Sept, something to look forward to!
| | | |
| --- | --- | --- |
| | | |
The Audi Business Day on Friday 21st Sept will have Dave Phillips from Callaway doing a Callaway Ball Promo and a Wedge and Putter Display, with a Ryder Cup theme… He will be here from 9am on the putting green!
Spring Dinner Dance
The 
Spring Dinner dance
 was such a good evening. Thanks to all the members who made it so special, from the decorations made by the Ladies section, The Southbroom Legends band (
Richard, Des Deon and Mel!
) who sang and rocked the whole evening! Guest artists 
Wally (Malcolm) Greenland
 and 
Bob Dylan
 made a surprise entrance & 
Brandon and his team
 served an amazing buffet on the new serving counter. The atmosphere all round was just great. Lovely to see lotsa new faces as well!
Great results out on the course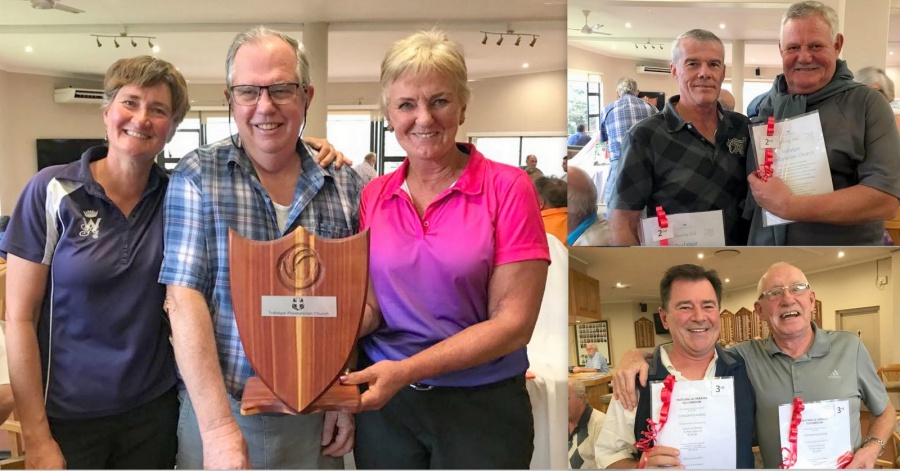 Trafalgar Presbyterian Golf Day
Winners  Lesley Godley & Heleen Hissey with Rev David Humphrey
Top right – 2nd : Errol Rudman & Nic van Deventer
Bottom right – 3rd : Rory O Donnell & Malcolm Greenland!

The 
Trafalgar Presbyterian Church Day
 was well supported. Congratulations and thank you to the Players, the sponsors and 
Rev David & Jean
, & the enthusiastic church committee. Hospice were just delighted with the most welcome items that the church could give them with the proceeds from the day.
Congratulations & well done to Dave Page for winning the monthly medal on a count out from Gary Purtell on a nett 70 under, and Sharon Turnbull Jackson winning the ladies on 73 net in tough conditions on Wednesday.
The Bertie Brown Knockout 2018 is down to the finals! Dave Page & Bob Carmichael will take on Paul Lawson & Peter Volcksoon. The Ladies Gerry's Jug is being well contested and now it's time for the Hugh Purtell Greensomes Knock-Out!
Watch the board for the draw!

| | | |
| --- | --- | --- |
| Augustine D'Ewes who recently won the KZN Seniors C Division Best Gross. | | |
September 100 Club
Winner no 39 : Allyson Thomas R2000
2nd no 71 : Gavin Edwards  R500
Attendance prize not claimed so carried over. Next draw will be on Friday 28 September! Attendance prize is R3000.

The Changing Gears Pro Deo Spinathon was a great success!

Some of the Spinathon participants
What a great job 
Janet Humphrey
 and 
Deon Lehmann
 from 
Changing Gears Gym,
 and 
Elma
 from 
Karisma Hair & Beauty Studio
 did with the Spinathon on Saturday 1st in raising money for Pro Deo Cancer Care. It is is such a good cause and great to see many of our members supporting the day, spinning and getting fit. Changing Gears Gym is great and just fantastic to have in Southbroom. We really are lucky to have them here. Visit them; Janet and Deon will get you into shape, slim and energised for Summer.
Karisma Hair & Beauty is also a firm favorite of many Southbroomers, from haircuts to pedicures top-to-toe. Call in to see Elma and her team on 039 316 8399.
Name that room!
Entries are coming in for the naming of the function room! Thanks, the Committee will make a decision shortly!
Looking for a catchy classy easy name – unique to Southbroom.
The Winner will win a meal for 2 sponsored by the Club & a dozen Srixon Ulti Sof golf balls sponsored by Southbroom Pro Shop so send us your idea. Click here to enter.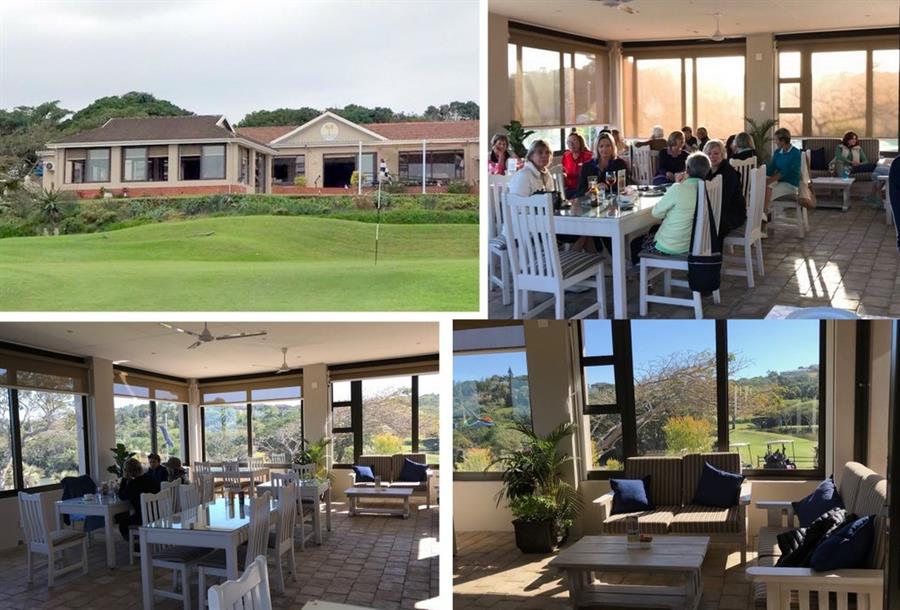 Friday 31st August
Trafalgar Presbyterian Church Day- BB Stab
1st– Heleen Hissey & Lesley Godley 49 pts
2nd– Errol Rudman & Nic Van Deventer 47 pts
3rd– Malcolm Greenland & Rory O'Donnell 47 pts
Saturday 1st September
Spring Day- Alliance 2 to count, all on 9 & 18
1st– Jim Cook, Chris Miller, Paul Lawson & Ghost 105 pts
2nd– Guy Yeadon, Malcolm Moorley, Brian Brasher & Ghost 101 pts
3rd– Dave Page, George Wright, John Fox & Gordon Moody 96 pts
Thursday 6th September
Ladies- Ind Stab (9 Holes)
1st– Michelle Davies 17 pts
2nd– Lee Mutch 17 pts
3rd– Heleen Hissey 15 pts
Men- Alliance
1st– Dirk Human, George Harty, Graham Harty & D Odendaal 88 pts
2nd– Chris Ledden, Paul Lawson, Rob Meydell & Ghost 86 pts
Friday 7th September
Chicken Run
Rory O'Donnell 18 pts
Saturday 8th September
Open Combined Stab Alliance
1st– John & Dave Fox, Anton & Louise Leal 84 pts
T2– Dave Page, Gordon Moody, Doug Butcher & Malcolm Moorley 84 pts
T2– Lizzie Currie, Janet Humphrey, Jeanne Powell & Sharon Turnbull Jackson 84 pts
Wednesday 12 Sept 2018
Men's Ind Medal
1st– nett 70 Dave Page c/o Gary Purtell
Ind Stab
1st– 39pts Gary Purtell & Graham Volck
2nd– 38 pts Piet Joubert
Ladies Ind Medal
1st- nett 73 Sharon Turnbull Jackson
Ind Stab
1st– 34pts Jeanne Powell
2nd– 32pts Solange Fox




If you're playing with a driver over 5 years old, then the opportunity for us to
add huge distance is on the table. Manufacturers no longer have to compromise
between forgiveness and other performance features. The result of lower spin for instance,
can be added distance and less deviation offline. There's a win.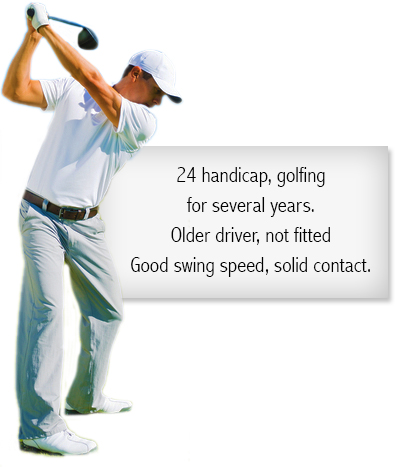 Never mind the 36 extra metres, the tee shots were straighter.
Bringing down spin also reduces the amount of deviation in ball flight.

There's a Driver DNA – ball speed, launch angle, & spin rate. We need to match those when fitting you for a Driver.
How close is your Driver to your Launch DNA now? Do you have 20 metres or more of performance in the right DNA?
Come and see us. Let's unlock your potential to thrill.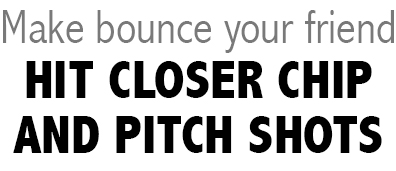 To lower your scoring, you must be a confident greenside player.
Without using your bounce it is difficult to make consistent contact to build that confidence.
Different coaches will teach different chipping techniques to different golfers,
depending on skill level and how much time they have to perfect their technique.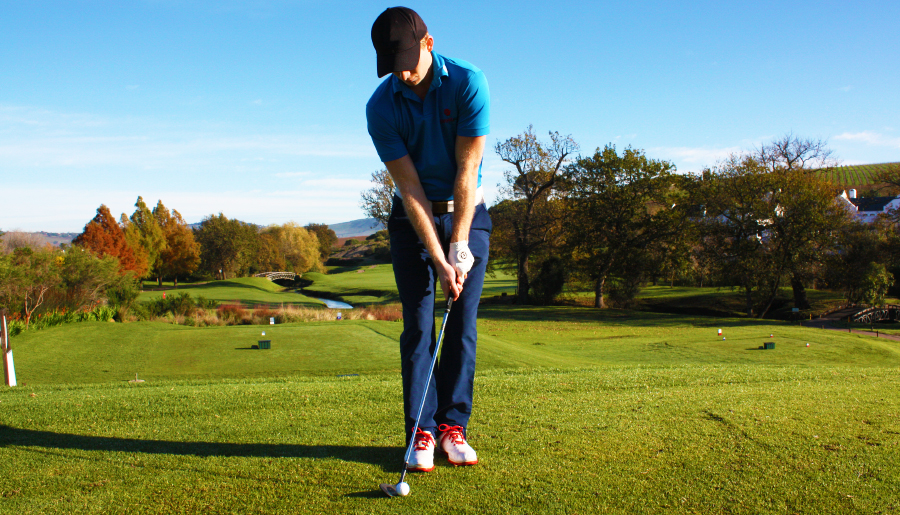 A 'classic' approach is to take up a stance with the hands forward and the ball back in our stance,
and then make contact with the ball with the hands still ahead. This method is simple to understand,
but requires perfect contact. Do you get to practise everyday?

If you can learn how to use your bounce it becomes easier to make solid contact, even if you're stroke is slightly off.
It's perfect for weekend golfers who don't have the time to practise everyday.

Using the bounce on your wedge makes chipping off all lies a lot simpler.
Are you working with your wedge design?






Regards,
Derek and Sheena