Greetings from Derek
Tuesday, 17 October 2017

What a week! KZN has really had some interesting weather fronts moving through. On Monday night the rain started falling and it didn't let up until about 2pm on Tuesday afternoon by which time we had had +/- 138mls!


Unbelievable Scenes towards Durban on the N2 0n Tuesday near the old airport.

Southbroom drains really well and the field was full on Wednesday and all enjoyed the bright sunny day! The wind will dry out the soggy spots out in no time and the course is looking emerald green. Thanks to Dane for Tues pic and Irene for Wed contrast pic.

| | |
| --- | --- |
| 138 mls over 12 hours  then | Stunning competition weather the very next day |

This weekend we are welcoming over 100 players for our 4th Mixed Classic Event. It started in 2014 with 72 players. No rain is forecast and we look forward to great golf and a fun weekend. Watch out for the Amms, The Reimers and the Thomas's –  All 3 couples have won the event before and are playing this year. That's special! Thanks to Marthinus du Plessis of Pharoahs Construction for his great sponsorship. If you need a quality builder with a great team, look at the many beautiful homes that they have built in Southbroom and on the North Coast over the past few years! Call Marthinus 081 307 8471

The Casa Toscana Day last Saturday was hotly contested for. Congrats to the top playing teams! Enjoy your meal vouchers!

Ladies Casa Toscana Winners
Lorraine, Irene, Sharon, Sandy, Jeanette
& Della

Congrats  Jim & Paul, Norma & John,
John & Dave who won the Men's
Casa Toscana dinner vouchers

The ladies played in The Lewis Reynolds at Scottburgh 2 Sundays ago they all enjoyed and came 2nd & 4th.

| | |
| --- | --- |
| Rene, Michelle, Shelley & Augi | Mari, Heleen, Jeanette & Irene |

Dads Army News

The results of Dad's Army Competition on 3rd October are as follows:

Malcolm Moorley the winner (44 points)
Tony Holness is the runner-up (32 points)
The alliance winners were John, Arthur, Malcolm and Norman.


Malcolm,  Tony, John, Norman Malcom & Arthur

Regards

Tim

Congratulations to our 100 Club Winners! – 17 September 2017

Our next Draw will take place on 27 October 2017. The Attendance Kitty is standing on R1 000.

Tickets are selling fast for the Black Lapels show on Sunday 22nd October! Have you booked with Gavin or Sarah yet?



The long awaited for Southbroom Gym CHANGING GEARS has opened and what a wonderful facility.
Changing Gears has opened  in Southbroom Square above La Plantation and LM Cafe & Southbroom Elite . Well Done Janet & Deon. It is proving very popular with the Spinning Gym and Yoga folk. Visit their FB page here.

All ages and stages welcome. Call Janet Humphrey for more info 083 652 2153. They are having an opening party on Friday 27th Oct at 5.30pm.  Pop in & see them.

| | |
| --- | --- |
| | |

Friday 13 October
Chicken Run
Mixed Classic Registration & Cocktail Party

Sat 14 October
Mixed Classic Day 1
Greensomes Stab

Sunday 15 October
Mixed Classic Day 2
BB Stab 9am shotgun start

Monday 16 October
Oct Caddie Club Champs!
Note date change from Mon 30 Oct

Wednesday 18 October
Men: Ind Stab
Ladies: Ind Stab

Friday 20 October
Southbroom Open Day
Shotgun start 12 noon

Saturday 21 October
Men: Alliance
Ladies: Alliance



Exposing the challenges as you go up
Last week we highlighted the challenge of increasing inconsistency of the distance hit with each Iron as you go up the set.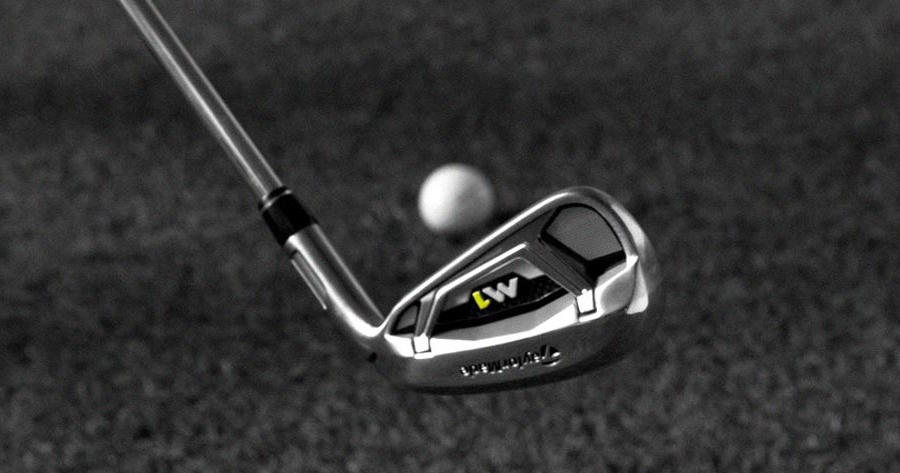 If you've bought the latest technology but you've still got a problem with inconsistency,
then here's where the problem might lie.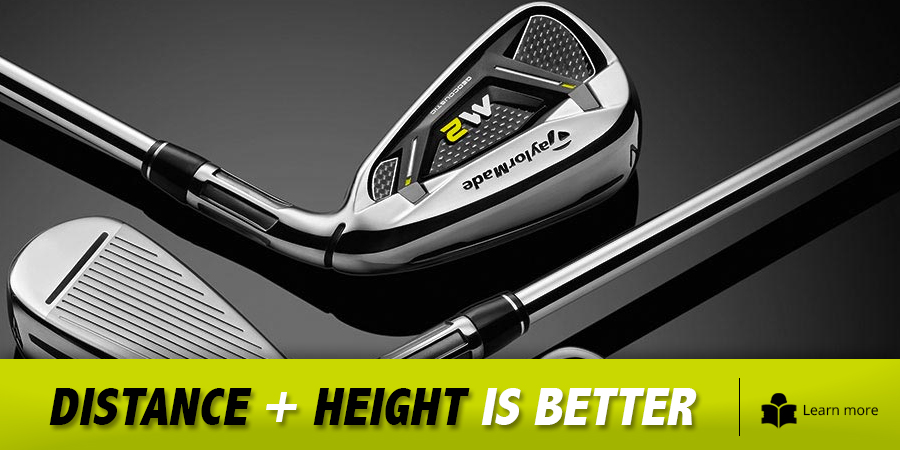 Chicken Runners
Gerald FitzGerald 21 pts
Heleen Hissey 21 pts
Norman Farrell 20 pts
Cyprian Xolo 19 pts
James Fergus 19 pts

Wednesday 4th October
Ladies- BB Stab
1st Irene Schanda & Jean Corfe 44 pts
2nd Shelly Myers & Jeanne Powell 40 pts

Men – BB Stab
1st Kerry Fielden & Gordon Moody 46 pts
2nd Gurney Mathews & Geoff Skelton 45 pts
3rd John Lison & Piet Joubert 44 pts

Saturday 7th October
Ladies Casa Toscana BB Stab
1st Della Kempthorne & Sharon Turnbull Jackson 45 pts
2nd Sandy Luus & Jeanette Peyios 40 pts C/O
3rd Lorraine Cook & Irene Schanda 40 pts

Men – Casa Toscana BB Stab
1st Jim Cook & Paul Lawson 51 pts
2nd John & Dave Fox 51 pts
3rd Norman Farrell & John Neaves 49 pts

Wednesday 11th Oct
Ladies – Ind Medal Stab
1st Lesley Godley 40 pts
2nd Jeanette Peyios 37 pts
3rd Colleen Daly 36 pts
4th Irene Schanda 35 pts

Men – Ind Medal Stab
1st Norman Farrell 42 pts
T2 Heinz Seiser 42 pts
T2 Geoff Skelton 42 pts
4th Erwin Schanda 40 pts
5th John Lison 39 pts
Great social experiences are important for wellbeing
Research tells us that work pressure, business travel, and the smartphone are dramatically reducing the amount of time we invest in social interaction. The same research correlates that decline with the increase in stress, tension, and depression.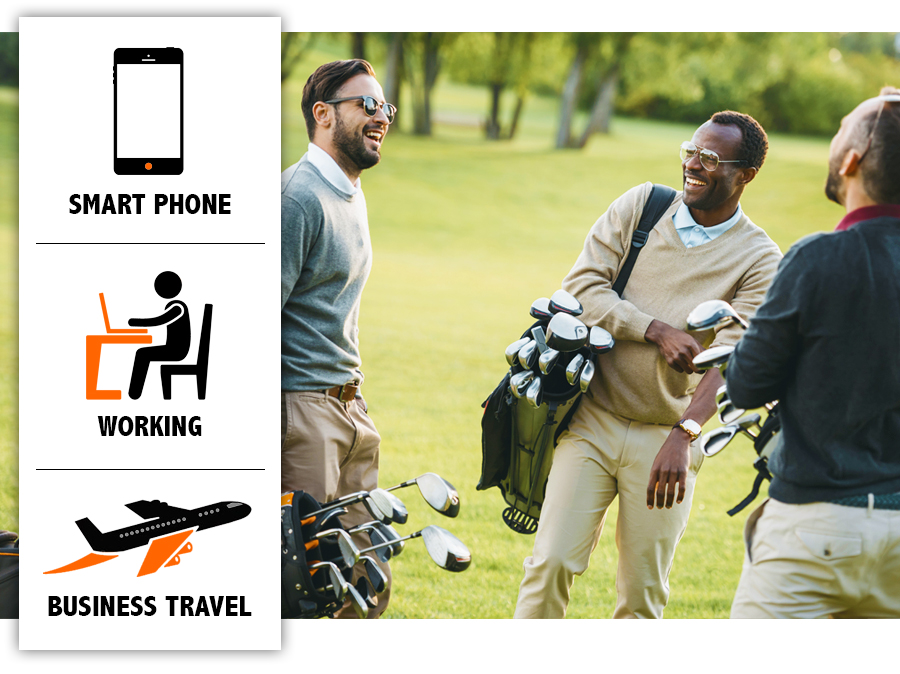 Play more golf. Make more friends. Take part in more social events. You should be living. And hitting a golf ball,
with friends who enjoy the moment with you, is living.









Regards,
Derek and Sheena