Greetings from Derek
Tuesday, 17 April 2018

The Ladies Classic, 6th -8th May suddenly has 2 spots available to an emergency cancellation!
If you would like to find out more, please ring the Pro Shop on 039 316 6051.

The US Masters at Augusta National was once again a spectacle of note. It is spooky how good those guys are under that pressure. Fowler and Spieth firing birdies, with Reed trying to hang in and what a great job of guts and determination he showed over all 18 holes. The three of them put on a putting display that was special.

Augusta is all about the greens. Where you put yourself on the green and then how you putt or get up and down, and the top players simply did better than the rest- like Reeds two putt at 17.

I also feel that it is a great lesson for all golfers. If you want to improve your scoring, work hard on chipping and putting.

Invest in your short game with Titleist


I will be doing a 

short game and putting clinic at 10:00 on Saturday the 28th April

 with the latest Titleist equipment.


Janet Humphrey!  Winner of The Cora Hicks Summer Medal being congratulated by Irene Schanda

I had a great game on Wednesday with 

Jenny Westray

, 

Heather Anderson

 and 

Janet Humphrey

. Jen and I were very unlucky to lose to Heather and Janet, and Janet went on to win the Cora Hicks Medal. Well done!


Heather Anderson & Roger Phillips

Heather Anderson

 and 

Roger Phillips

 have enjoyed a great three months here, with Heather winning Club Champs. They head back home to Scotland next week like most of our overseas guests have returned or are due to leave soon.

It has been so special having all our swallows in town and enjoying their Southbroom Summers.


Solange Fox, Jean Corfe, Heather Anderson, Margaret Stoellinger & Hannah Hierhold (apologies from Gjetrud Kok)  

Bob Thomas & Bruce Matthew – Winners in the
Men's  Gallery Cafe BB Stab

The Gallery Café BB Stableford had a good field and congratulations to all the winners! Enjoy your meals at the Gallery Cafe in Trafalgar, thanks again Avril & Peter!


Palm Nut Vultures in Southbroom! 

Great to see the Palmnut Vultures visiting Southbroom and inspecting the course! They are here to enjoy the fruit of the Kosi Palm or Raffia Palms. They are often confused for fish eagles with all their white plumage. Very Very special to have them here.

All welcome! Changing Gears Spinning & Fitness 5km walk around Southbroom Roads

 starting from Southbroom GC terrace. 

R20

 donation towards SPCA! 

7am on Sunday 15 April

. They look forward to seeing you there!

Saturday 14th is the ever popular SPCA Fundraising Golf Day. Comp entry fee is R100, Green Fee R180. Such a good cause & close to many hearts.

Another great day coming up is the South Coast Hospice Cancer Care Classic BB Stab on 29 April.

Friday 6th April – Chicken Runners

Derek James 22 pts
Ivor Buratovic 21 pts
Colin Mckay 21 pts
Gjertrud Kok 20 pts
Bar Hirschowits 20 pts
Cadin Lang 20 pts

Saturday 7th April – Ladies, The Gallery Café BB Stab

1st– Heather Anderson & Hanna Hierhold 43 pts
2nd– Jean Corfe & Solange Fox 39 pts
3rd– Gjertrud Kok & Margeret Stoellinger 38 pts
C/O Sandy FitzGerald & Trish Amm , Lorraine Cook & Michelle Davies

Men- The Gallery Café BB Stab

1st– Bruce Matthew & Bob Thomas 45 pts
2nd– Paul Cole & Colin McKay 45 pts
3rd– Roger Phillips & Malcolm Moorley 44 pts

Wednesday 11th April – Men's Individual Medal

1st– 68 Malcolm Moorley



Men's Individual Stableford

1st– 35pts John Neaves
2nd– 34 pts Derek James
3rd– 32 pts Bruce Matthew

Ladies Cora Hicks Medal Summer

1st– 74 nett Janet Humphrey
2nd– 76 nett Solange Fox
3rd– 78 Nett Heather Anderson




Last week we discussed the improvements in Driver face technology over the last 2 years.
The manufacturers are looking to accommodate the strike patterns of
the regular golfer (shown below).
Those improvements are about more than preserving ball speed as you strike the ball towards the toe and heel,
they're also about preserving accuracy. Finding the fairway is really important, even to the best as shown below.
Creating a higher MOI and therefore more accuracy off the tee means saving weight from specific
areas and repositioning that weight to increase the MOI. Even the hosel uses lighter materials in
the Cleveland HB Launcher to free up weight that can now be used lower and deeper
to ease launch and raise MOI.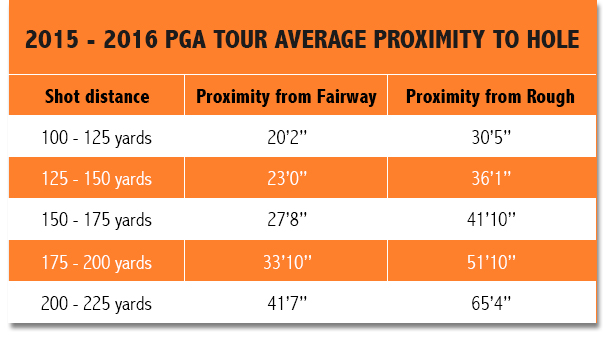 This shows you that from 170 yards in the fairway, the very best golfers are more accurate on
average than they are from just 100 yards but in the rough. That is why MOI (resistance to twisting)
is so important in the latest Drivers.

We'd like to work with any golfer interested in playing more often.
We're keen to make sure everyone of our golfers is in the fairway off the tee more often.
Interested?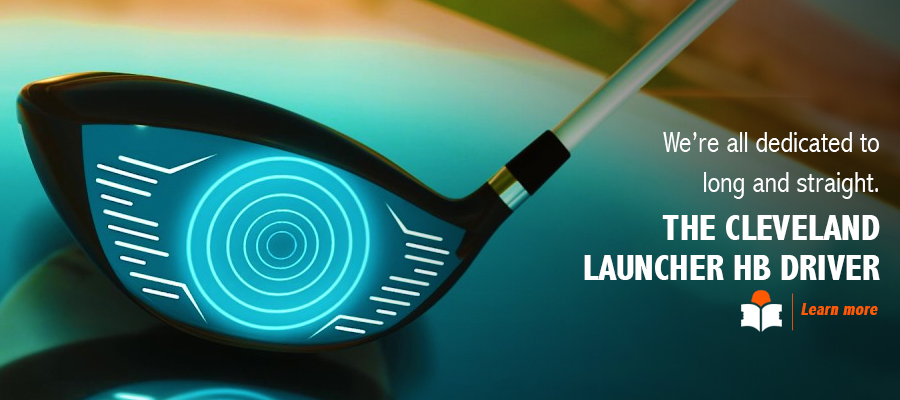 The temptation as a parent is to measure your child's relationship with the game by their competitive performance.
The relationship with the game, depending on your child's age, should influence your thinking.
As a team, we can make sure your child develops a healthy relationship with the game.
From there, the pathway can take so many different directions with all sorts of different levels
of achievement. But, whatever the journey, we want them to enjoy the game and make a lot of friends.

Come and talk to us about the best way to introduce golf to your child
or how to develop their ability.










Regards,
Derek and Sheena