Greetings from Derek
Saturday, 12 August 2017


Pic from Dane Adendorff

It was so good to have 22ml of rain on Monday and it is always amazing how quickly everything greens up.

So far we have had such a good time weather-wise for winter. It really is a great time of the year to be in Southbroom. Club Manager Gavin asks if all members could check as you should have received your 

Pro forma membership invoices

 for the upcoming year Sept 2017 to Aug 2018. They were sent out to all last week.

If you haven't, please could you contact him gavin@southbroomgolfclub.co.za and re-confirm your email address please.

| | | |
| --- | --- | --- |
| The Soles, the Rushes and the Olivants   go Cameron! | | Van Zyl Greyling wins the Par 3 |

The 

9 hole Par 3 Contest

 last Sunday was good fun and it was great to see the youngsters and families enjoying the afternoon. 

Van Zyl Greying

 showed his skills with 21 points to be the leading adult, and 

Graham Sole

, who seems to get taller by the week, tied with 

Josh Moody

 winning the Junior Section with 15 points.

We have a winter sale on in the Pro Shop and there are some fabulous deals on both clothing and golf clubs. Come in and see or give us a call in the shop.

On Wednesday Aug 16th I will be doing a Titleist demo morning from 9am.

Ryan, the Titleist rep will be here with all the gear and I will do a short game demo. Come along and get into the swing of things with the latest equipment and information. We will also focus on bunker play & I will hit some bunker shots.

Our bunkers are actually quite good. I have to say in the nicest possible way that the general technique of golfers trying to get out of bunkers is not that good and it is actually very easy. Come along and see how.

At 07:00 o'clock this Sunday

, the 13th morning, 

come and join in walking or running 5 or 10km on the golf course

.

Registration from 06h30 in the Clubhouse. Bring the kids and the dogs. 

R40 entry

 includes a bacon and egg roll. Such fun – Even if it rains a little bit!

| | | |
| --- | --- | --- |
| Malcolm Greenland | | Norman Farrell and Don Osbourn |

Congratulations to Malcolm Greenland who enjoyed a mafic hole-in-one on the 4th hole on Friday 4th August.
And To Norman Farrell and Don Osbourn on winning the Casa Toscana BB Stab on Wednesday.
The Ladies Casa Toscana  prizes will be given out later this month as Wed was a very small field.

The Ladies High Tea was a grand affair on Women's Day

. There was a full house and the clubhouse was abuzz with happy Ladies with great fashion from 

Not Sheep

, delectable canapes made by the wonderful team of 

Brandon & Sam from Tamarind

! The tables were a treat with the different themes and the sponsors outdid themselves. All in all a very happy afternoon. Well done to 

Dawne Murray and her table hosts

 – all the wonderful pics can be seen on the Southbroom Golf Club 

facebook page

!


 Congratulations Lara and Hareth

So good to see 

Jenny and Graham Holford

 thoroughly enjoying the wedding of their beautiful daughter 

Lara

 to 

Hareth Al-sakar

in England recently. Congratulations all!

Ola Peyios has moved her salon into Southbroom

. Ola started her career with Hesme in Uvongo in 2001 then she has enjoyed working from a lovely home salon for 10  the last 10 years. She is situated between O' Nelly Pizza and Tamarind Asian Takeaway. She uses Goldwell products and looks forward to meeting you. Welcome to Southbroom, Ola!

On Saturday the 19th, we are hosting the Audi Quattro Cup which is a country wide Greensomes event. Johan Kinsey-Allers from South Coast VW & Audi and his team will look after all the field and a light supper is included after play. It's a special Day Standard Green fees and competition rates apply

Towards the end of the month we are very proud to host the KZN Amateur
They have given us back some limited morning & afternoon 10th tee times that our members can play on the Friday 26th, Sat 27th & Sunday 28th. Book in the Pro Shop.

We will organise a good rate for members at our neighbouring clubs. A reminder that Spring Treatment is coming up so the course & clubhouse will be closed Mon 4th to Wed 6th Sept, re opening on Thurs 7th with a members fun comp.

Don't forget to enter the next quiz night Wed 30th Aug 6pm ish after the Men's Prizegiving!


Norman Farrel,  Arthur Lee , Norman Jeffery, Charlie Watt Pieter Joubert & John Neaves

The results of Dad's Army played on 1st August are as follows.

Winner: Norman Farrell on 40 points Runner up: Arthur Lee on 39 (pipped at the post)
Alliance: Norman Jeffery, Charlie Watt, John Neaves & Piet Joubert
Well played Gentlemen!
Kind regards
Tim

Week at a glance

Friday 11th August
Chicken Run 9h Ind Stab

Sat 12th August
Men: Combined Stab Alliance
Ladies: Combined Stab Alliance

Sunday 13th August
Southbroom 5/10km Breakfast Fun Run/ Walk
06h30 registration
07h00 start

Wednesday 16th August
Men: Monthly Medal
Ladies: Cora Hicks Medal- Draw

Friday 18th August
Southbroom Open Day
Shotgun Start

Saturday 19th August
Audi Quattro Cup Day
Greensomes Stableford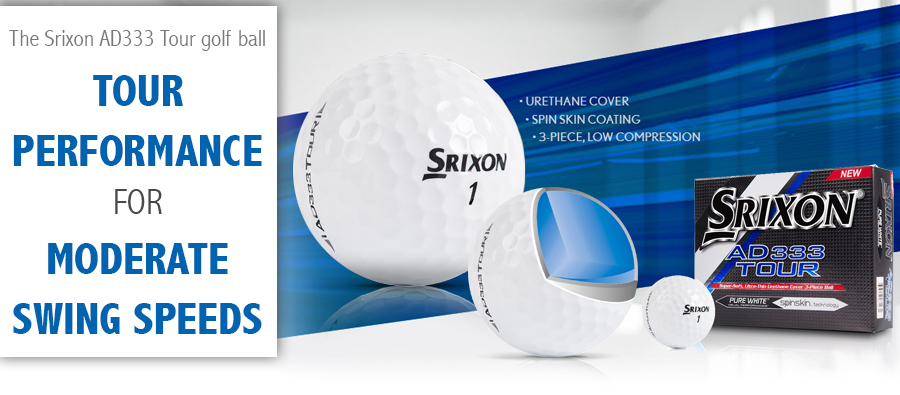 If you're a moderate swing speed golfer, you still want a golf ball to offer you performance everywhere, with no compromises.
The Srixon AD333 Tour is specifically designed to give you distance off the tee, stable ball flight in windy conditions, stopping power on approach shots, check and control around the green, and all with the feel the best golfers demand.
Srixon's proprietary Spinskin technology is a real advantage
from 36 metres in with this golf ball. The 'skin' grips
the face of the Wedge to create more friction and spin.





Friday 4th August
Chicken Runners Ind Stab 9h
1st 21 pts Derek James
2nd 20 pts Eugene Orsmand
3rd 19 pts Kevin Murray, Dave Fox, Mike Jacquet & Malcolm Greenland
Saturday 5th August
Ladies- Alliance
1st– Solange Fox, Lorraine Cook, Mary Carolan & Karin Asbock 85 pts
2nd– Di Morris, Eileen Neilson, Trish Amm & Julie Walker 85 pts
Men- Alliance
1st– Chris Miller, Jim Cook, Rob Meydell & Ghost 89 pts
T2– Dane Adendorff, Steve Lamont, Sam Danforth & Gary Brackley 88 pts
T2– Gerald FitzGerald, Paul Cole, David Neilson & Erroll Amm 88 pts
T2– John Whitnall, Nic Van Deventer, Malcolm Greenland & Gary Purtell 88 pts
Sunday 6th August
Par 3 Comp- Ind Stab

1st– Van Zyl Greyling 21 pts
2nd– John Pinnoy 19 pts
T3– Bob Thomas 18 pts
T3– Gavin Sole 18 pts

Juniors- Ind Stab
T1– Graham Sole 15 pts
T1– Josh Moody 15 pts
3rd– Keagan Moody 11 pts

Wednesday 9th August
Ladies- BB Stab

1st– 47pts Julie Walker & Allyson Thomas
2nd– 42pts Lizzie Currie & Irene Schanda
c/o Mari Fielden & Jeanne Powell

Men- Casa Toscana BB Stab
1st– 46 pts Norman Farrell & Don Osbourn
2nd– 45pts Gordon Moody & Kerry Fielden
3rd George Haynes & Osie Osborne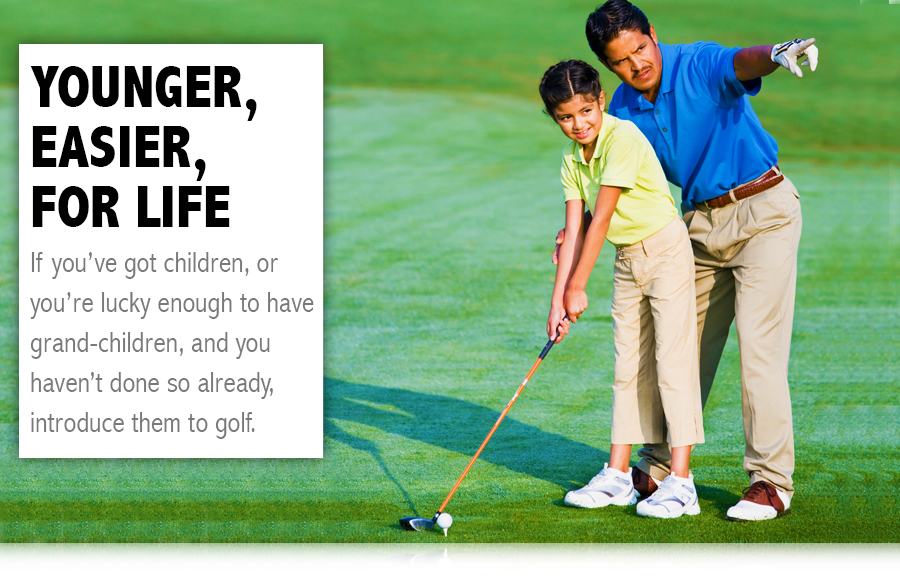 It's about introducing them to a healthy, outdoor, social activity that they can enjoy for the rest of their life. You're doing it for them at an age when they'll master the golf swing so much easier than they would later in life. Allow them to grow into the game. Don't pressure them to become the next superstar.











Regards,
Derek and Sheena