Greetings from Derek
Sunday, 03 September 2017

A reminder that spring treatment is happening this week the course is closed on 

Monday, Tuesday & Wednesday

 and re-opening on 

Thursday 7th September.

We have organised reciprocity with San Lameer, Wild Coast Port Shepstone & Margate for our members to play during next week and over our spring treatment closure so phone us or come in to the pro shop to see your options.


David Rush Reports on the recent KZN Amateur – Top golfers struggle to 'blow' Southbroom away

The short layout proved to be surprisingly tricky for the top players.

IT took a little longer than he may have liked, but Malcolm Mitchell is finally the KwaZulu-Natal Amateur Champion. "This is the one I have wanted," he said after his victory at Southbroom Golf Club last Sunday. He's only 22 but it seems like he has been around for a lot longer than his years suggest.

| | |
| --- | --- |
| Gavin Sole | Malcolm Mitchell |

Mitchell has been a member at Howick and Maritzburg Golf Club, but is now playing out of Kloof Country Club, under the watchful eye of coach Shaun Coetzee. Coetzee, who caddied for Mitchell, is a former South Coaster, so it was a happy return to some of his old stomping grounds. The final was a 36-hole affair which Mitchell won 8/7 against plucky 16-year-old 

Ryan van Velzen

 of Benoni Lake Country Club. His immediate reaction was joy, followed by relief. 

"To be quite honest, I am quite tired, it's mentally draining,"

 he said, glad it was all over quite quickly.

Southbroom played surprisingly tough over the week, with the south-westerly wind whipping through each day, bringing with it a small downpour at almost the exact time that Mitchell closed things out.

On the way to the final, Mitchell beat Thabiso Magwaza (Umhlali CC) 7/6, Dan Copeman (Steenberg GC) 4/3, Warwick Purchase (Ebotse GC) 1-up and Dawid Opperman (Pretoris CC) 6/5. Purchase actually caddied for Van Velzen in the final. There aren't too many who play faster than this 'kid'. He picks a club, has a quick look, and before you can blink, has fired off his shot.

Gavin Sole (Southbroom GC) made it to the quarter-finals but was beaten by Van Velzen. It's not often the Big Fish gets beaten by someone nearly three times younger than himself."Had a bad first four holes, no swing. That's the way it goes," he said.    Matthew Hands (Simbithi CC) caused the upset of the week, knocking out Albert Venter, a national cap, who led the qualifiers. Hands got into the matchplay via a play-off, one in which he piped a chip shot, but still ended up winning.

Other KZN team players, Matt Saulez (Durban CC), Greg McKay and Siyanda Mwandla (both Mount Edgecombe CC), all got knocked out in the first round. Jason Broomhead failed to make the matchplay, Derek Scullard didn't play, and Clayton Mansfield is playing in a varsity tournament in the States. The qualifying scores were not out of this world, considering the length (or lack of) at Southbroom. However, with the south-westerly wind up, the opening holes were difficult, with the feared 3rd hole justifying it's terrifying strokeplay reputation.  There were quite a few scores there in double digits, some as high as 11 and 13. Ouch.

* Phil Grant of Durban Country Club defended his seniors title, with a 4/3 win against Grant Lister-James, also Durban CC. On the way he beat Richard Nel 3/1, Ronnie Nair 4/2 and Poenie Holm 4/2. "Got lucky to win seniors again, course was tough and it was very windy," he said. If the tournament returns to the coast next year, he may fancy a holiday town three-peat.

Sam Danforth claims the Southbroom Slam!
Congrats to Sam Danforth who recently won the Southbroom Slam. This is  a comp where the Pro Shop captures all the scores from the club comps held on the weekends of the 4 majors!
The competition was fierce and congrats to Sam,  who was just delighted to win.

1st Sam Danforth 175
2nd Geoff Skelton 171
3rd Jim Cook 168

Sam Danforth wins the 2017
Southbroom Slam


Quiz Night
The Quiz night was great fun and Congrats to The Cotton Ons who won first prize narrowly beating the rest of the room. All enjoyed Julie and Cleve's great questions which were a great blend of general knowledge, music history, geography, and logic!


The Winning Team the Cotton On's with the Quiz Masters
Osie& Biddy Osborne,  Cleve Walker, Felicity Cotton, Julie Walker & Clive Cotton

Team Eagles Tried hard  but  thoroughly enjoyed  the evening.Lovely to see new residents Mike & Wilma Lig settling into the Southbroom way of life!


2017 Mixed Classic

The 

Mixed Classic

 is our next event and the field is filling fast. If you would like an entry form please e-mail us at 

Southbroomproshop@gmail.com

Fixture list: Week at a glance

Wednesday, 23 -Sunday 27th
Course closed KZN Amateur Championship
(Limited members times avail starting on 10th tee Fri 25 Sat 26 & Sunday 27th)

Friday 1st September
Chicken Run: Ind Stab

Saturday 2nd September
Men: Casa Toscana BB Stab
Ladies: Casa Toscana BB Stab

Course & clubhouse closed spring treatment
Mon 4th September, Tues 5th September & Wed 6th September

Thursday, 7th September
Men: Alliance
Ladies: Famous 5 Ind stab (using 5 clubs only)

Saturday 9th September
Men: Combined Stab
Ladies: Combined Stab



Is gripping the real problem?
Tension is a killer in the golf swing. It easily robs you of distance. More importantly, once it inhibits your large muscles,
then accuracy and consistency disappear.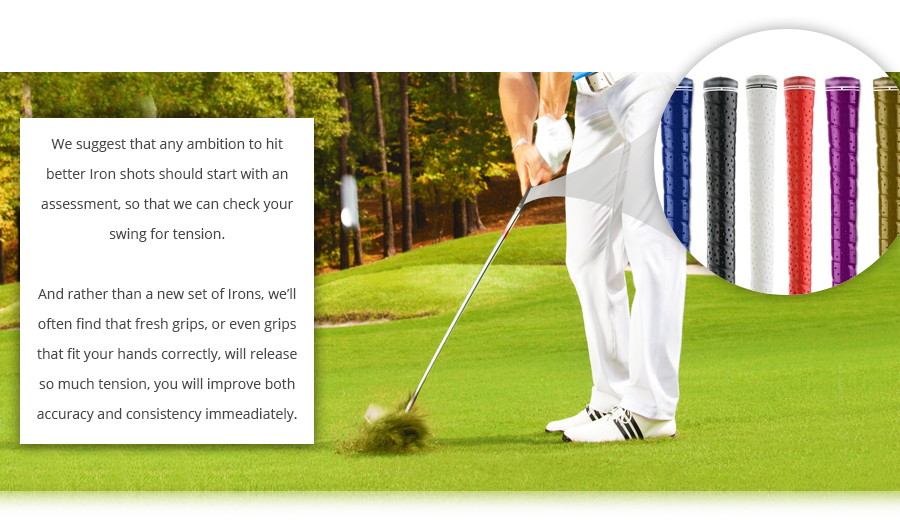 There are many, many more. We're not here to 'fit you into new Irons'. Our job is to find the quickest and easiest route to better golf shots for you. It might be a setup change. It might be your shoulder turn. It might be something as simple as your golf grips. That's why the best place to start on your journey to better golf is with an 'Assessment'.







Break 85. Don't ignore the fundamentals.
How does a 140lb lady golfer hit the ball so far, so accurately, and so consistently?
She swings on plane, releasing the club head through impact. That requires good fundamentals.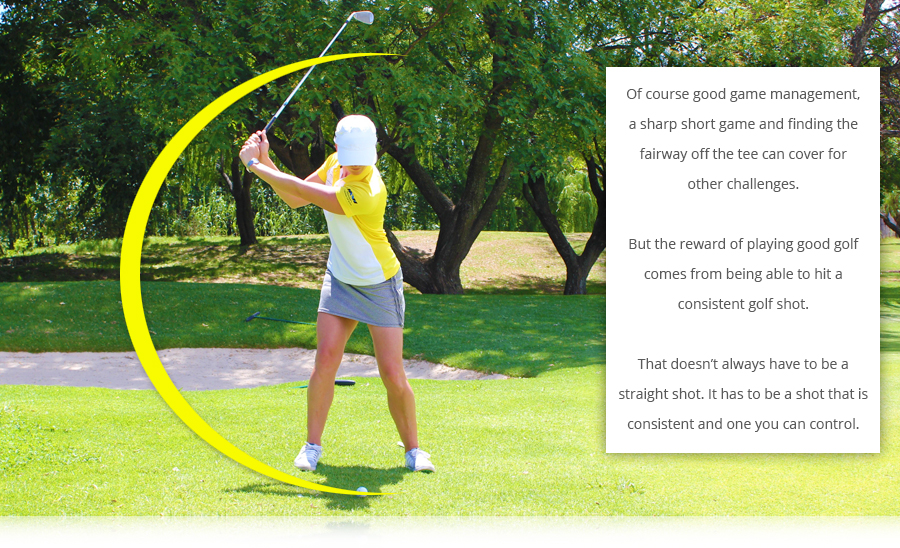 Consider whether you'll benefit from some time finding your consistent golf shot.
A good swing will mean you're in a playable position off the tee, and then your approach shots from 150 metres in will be on or around the green. That's consistent golf.







Saturday 26th August
Open Alliance
1st Tony Westoby, Terry Dore, Nic Van Deventer & Alan Woods 99 pts
2nd Bob Thomas, Gary Purtell, Malcolm Greenland & Colin Mckay 94 pts
3rd Gordon Moody, Dave Page, Kerry & Mari Fielden 90 pts
Wednesday 30th August
Mens BB Stab
1st  Peter Volck & Paul Lawson 43 pts
2nd  Stuart Janvier & Piet Joubert, Geoff Skelton & Osie Osborne, Gordon Moody & Kerry Fielden 42pts
Ladies BB Stab
1st  Jan Germs & Eileen Neilson c/o 43pts
t2nd  Irene Schanda & Mari Fielden 43pts
3rd  Jackie van Eeden & Lyn Doveton 42 pts










Regards,
Derek and Sheena