Greetings from Derek
Saturday, 02 December 2017

The reshaping of the bunker on hole 15 is completed and it's looking good! It now has a better shape, is looking more natural  and will be fairer   – testing the golfer, but still giving you a chance.

Congrats to our November 100 Club winners!   and to Chris Miller who lead the no of Chickens won this year!


| | | |
| --- | --- | --- |
| | | |




The Chicken Run End of Year Dinner

was well attended and the meal was amazing! All the tables enjoyed 2 complimentary bottles of wine,  from the Chicken Run Kitty! Vicky from Saxadelic and Liandri on the guitar provided great background vibes.  Ever steady Chris Miller was the overall winner of the most chickens and he was delighted to be presented with the 'Order Most Fowl' award for 2017. We look forward to next year's Chicken Runs  It's a great relaxed way to end the week off or start the weekend – Casual, but competitive, 9 holes followed by snacks together with a few drinks with friends – what more do you need?

Heineken Pro AM at the Wild Coast, co-sponsored by Sun International
This week I had the privilege of playing in this event. It was three wonderful days of golf at the Wild Coast, which is always such a pleasure to play, even if the wind did blow pretty hard and from both directions! The up country golfers do struggle a little in the breeze, but it suited me, so I was really pleased to shoot 68, 68 and 67 to win the Individual event. The recent work that I have been doing with Mark McNulty has really helped me. My team of Annette and Ronnie Thorold and Harry Vinodchand finished tie third in the team event. The PGA did a great job of running the event and I have to say again, what a pleasure it is to play the Wild Coast Sun. We are so lucky to have such a great course on the South Coast heading up our little golfing mecca together with San Lameer, Southbroom , Margate and Port Shepstone.
So if you are not here already, come and play the Golf Coast down in the South!

Hole-in-One
Hearty Congratulations to one of our ace caddies, Kenneth Nhlymayo,
who was delighted to ace the 4th hole on Tuesday 28th November.

Quiz Night!
One of the fullest quizzes to date! What a fun evening! We had a great variety of questions, a delicious chicken pot pie dinner and our hearty thanks to Julie & Cleve Walker for all their Quiz Mastery Prowess. The winning team was PS Squared from the local dentist and they won glasses sponsored by Felicity & Clive Cotton! We look forward to next year's quiz nights!

| | | |
| --- | --- | --- |
| The PS Squared team delighted with their Quiz win!  | | Great to see the club house full with functions |


Support the Southbroom Library Raffles, there are a few amazing hampers to be won. Only R10 per ticket, all proceeds go towards buying new books!

Spooner Rosebowl –  Sunday 17th December 2017
Carols in the Park – Sunday 17th December @ 6pm
Save the date Southbroom Golf Club AGM – Tuesday 19 December
Ratepayers AGM at Southbroom Golf Club – Saturday 23 December @ 9am

Fri 1st Dec
Chicken Run
Dinner on the Patio

Sat 2nd Dec
Men: BB Stab
Ladies: BB Stab

Wed 6th Nov
Men: Alliance
Ladies: Alliance

Sat 9th Dec
Men: BB Stab
Ladies: BB Stab



Friday 24th Nov Chicken Run
Nic van Deventer, 22pts

Overall 2017 Order Most Fowl
Chris Miller, 8 birds
Gerald FitzGerald, 6
Malcom Greenland, 5
Geoff Skelton, 5

Saturday 25th November
Ladies – BB Stab
1st Irene Schanda & Janet Humphrey, 47 pts
2nd Jeanette Peyios & Sandy Luus, 44 pts

Men – BB Stab
1st Allan Woods & Nico Faber, 47 pts
T2 Gene Morrison & Bill Ewings, 47 pts
T2 Gordon Moody & Kerry Fielden, 47 pts
4th Nic Van Deventer & Cleve Walker, 46 pts

Wednesday 29th November
Ladies – Alliance
1st Sharon Turnbull Jackson, Janet Humphrey Shelley Myers & Jean Corfe, 94 pts

Men – Alliance
1st Malcolm Greenland, Mike Lig, Graham Volck & Brian Hoggart 109pts
2nd Derrik Matthew, Bruce Matthew, Paul Cole & Phil Verwey 106pts on c/o

Contact info

: 

info@vunavalleylodge.com

2 Mitchell Street Banner's Rest, Port Edward, 071 451 6060


Heads Up

The wrong mobile number for Vuna Valley Lodge and Samango Lounge. was given last week The correct number for Nishka Slabbert is 

071 451 6060.

The restaurant and lodge can be followed on facebook: 

Vuna Valley Lodge

Newly refurbished and under new management Vuna Valley Lodge is a hide away in the African coastal bush where the fish eagle calls, samango monkeys hide and with a view of the peaceful verdant gorge. A mere 500m from the Umtamvuna Nature Reserve and less than 30-minutes drive from well known fishing spots and excellent golf courses. The lodge offers exceptional value for money in en-suite double rooms, family rooms or a back packers' dorm. The affordable rates may include breakfast by choice.

In the rustic Samango Lounge chef Nishka prepares exceptional dishes for meat lovers, vegetarians, and vegans for lunch and dinner. The latter is by appointment and guests are invited to discuss the menu with Nishka to ensure a most satisfactory culinary experience. Host Jacobus will arrange activities and outings to the many places of interest in the area from the red desert to diving expeditions to hiking trails. A picnic basket can be ordered for an al fresco lunch.

Although the lodge is not yet licensed guests are invited to bring their own alcoholic beverages or to enjoy the fun of Mocktails at the bar overlooking the beautiful valley.

Samango Lounge is open from 7h30 to 16h00 daily from 13 November for the public and guests staying at the lodge.
Booking is preferred.

E-mail on info@vunavalleylodge.com





How many times are you playing a shot from 40 metres in, during 18 holes? For many golfers, it's 14 times a round. For even the very best ball strikers, it will be more than you think. So control, greenside, is important to everyone.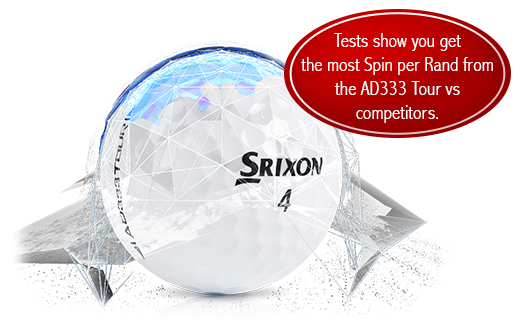 That's why SPINSKIN™ (a coating on the Z-Star, AD333 Tour and AD333 golf balls from Srixon) matters.
 
 The AD333 Tour is also a multi-layer golf ball,
reducing spin for the long clubs, and increasing
spin on the short clubs.

If you're not already playing the AD333 Tour,
take the time; take a round; to experience
the golf ball with the most spin per Rand.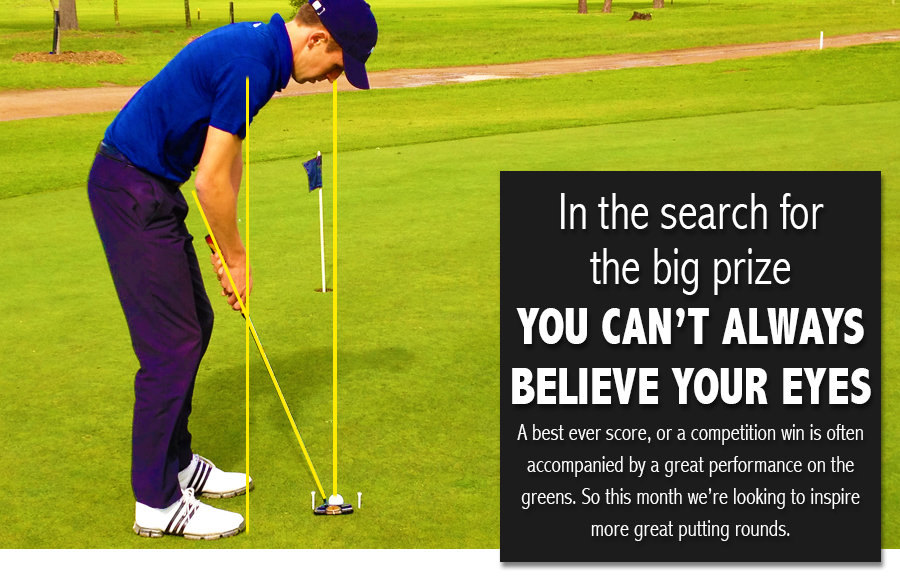 There's a lot of advice recommending where your eyes should be positioned at address.
But, even with the perfect setup, you shouldn't always believe your eyes.










Regards,
Derek and Sheena